The Pharmaceutical Plant Company
3 Sigma drv
Croydon South VIC 3136
Fatigue
Purpose
Indigestion
...
The Pharmaceutical Plant Company (PPC Herbs) has 30 years experience producing a range of liquid herbal extracts and Fresh Plant Tinctures for both consumers and healthcare professionals.
The Pharmaceutical Plant Company
---



About Us

With expertise in complementary medicines, organics and natural health, PPC Herbs provides both quality service and an extensive range of certified herbal products for those seeking a more natural solution to their health and well-being.

PPC Herbs produces an extensive range of Traditional liquid herbal extracts, Fresh Plant Tinctures, listed herbal complexes plus herbal shampoos and conditioners. We also offer homoeopathics and ingredients for contract manufacturing of pharmaceuticals, cosmetics and foods.

PPC Herbs uses organic and wild crafted herbs wherever possible in its cold percolation process. Using only real herbal starting materials, our products are not reconstituted from syrups or powdered extracts found in many other herbal extracts. They are independently tested by Southern Cross University, a world-class facility in Phyto-pharmaceutical testing to ensure quality control is maintained at every level in the manufacturing process.

As a soley Australian owned company, PPC Herbs sources all raw ingredients locally when available. Being Certified Organic and licenced by the TGA to manufacture medicines, you can be assured you are purchasing a quality organic product that is formulated and tested for a specific purpose.


---

Mission

To manufacture and market products for the Australian market that are based on our core expertise in sourcing, extracting and formulating liquid herbal extracts. Our products provide a natural alternative or adjunctive therapy choice to consumers.


---

Contact PPC today for more information on our 100% natural Herbal Medicines range!
---
See Also...
The Pharmaceutical Plant Company - Herbal Medicines
The Pharmaceutical Plant Company's (PPC) Herbal Medicines are extracted with ethanol for maximum efficiency in leaching out the active ingredients. When taken under the tongue, alcohol based mixtures are quickly absorbed. Their fast action can begin to heal within 10 minutes of being swallowed.
The Pharmaceutical Plant Company - Practitioner Range
PPC Herbs is a Melbourne based, TGA licenced and Certified Organic by ACO and utilises a traditional cold percolation process to make Traditional Liquid Herbal Extracts and Fresh Plant Tinctures for Health Care Professionals. PPC Herbs operates out of a new purpose built manufacturing facility ensuring the highest standards.
---
Products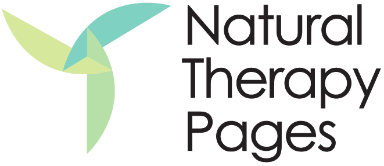 The Pharmaceutical Plant Company