Wellness United
Servicing area: Australia Wide Postage
Allergies
Parasites
Muscle tension
...
The Angel twin gear Juicers are the best juicing machine on the planet!
Wellness United - Angel Juicers
---
ANGEL 8500 $2295 (Top of the range)
Comes with 316 surgical grade stainless steel and auto-reverse protection
THE ROLLS ROYCE OF JUICERS
The Angel juicer extracts more juice than any other juicer
Dryer Pulp means you'll save thousands of dollars on organic fruit and vegetables with up to 30% more juice than other twin gear juicers, and 50% more than standard cold press juicers.
100% Stainless Steel – Hygienic and Sturdy
Super Strong 3HP motor!
Easy to clean with only 4 parts that require cleaning and comes with cleaning brush and scraper
One set of Twin Gears does it all, no need to change gears to gain maximum effect
Looks awesome in your Kitchen!
10 year Australian Warranty on the motor and 1 year on parts
ANGEL JUICER 5500 TWIN GEAR COLD PRESS $1,795.00
Comes with 304 food grade stainless steel and manual reverse button
The Original Angel 5500 has a manual reverse switch, otherwise it is identical to the 7500 model which is discontinued in Australia.
10 year Australian Warranty on the motor and 1 year on parts
The Angel 5500 and 8500 Models can be found on our website www.wellnessunited.com.au
---
For more information, click here.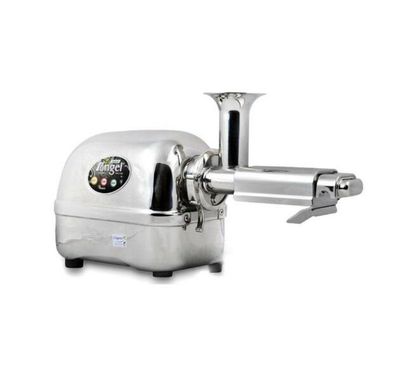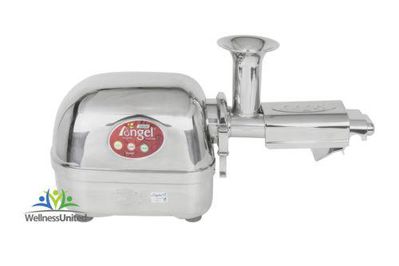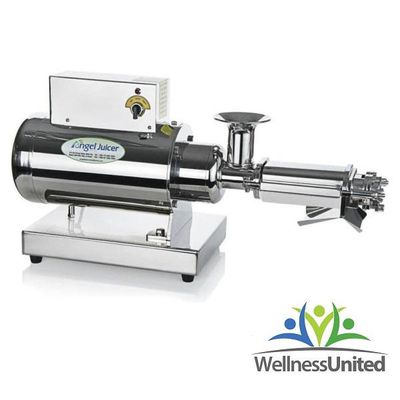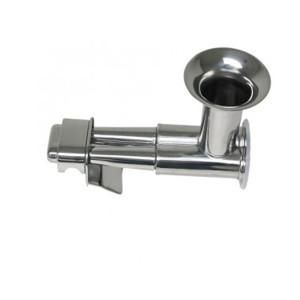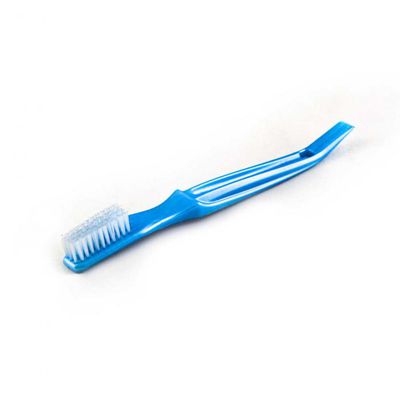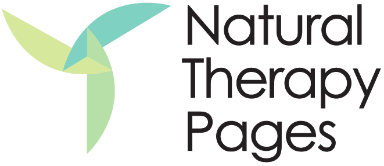 Wellness United