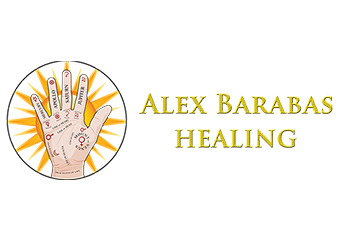 Clicking on the Send Me Details Now button opens an enquiry form where you can message Alex Barabas directly
Send Me Details Now
Health ~ Safety ~ Happiness A Better Vision For Community
AB Healing
Focus areas
Energy
Empath
Movement
Leadership
Palmistry
---
---
About
I'm Alex Barabas, a fully qualified and insured Spiritual Practitioner based in Adelaide, South Australia.
A Bit About Me:
At around the age of 20 I found a calling to help people less advantaged than me and there is no stopping this movement. I have involved myself belief-wise in most of the world's major religions and spiritual traditions in order to seek the truth that will bring peace to people's lives. 10 years later, and after much experience gained, I still desired to alleviate that suffering and began to act. Now, I feel blessed to be helping people. My traits of sympathy and empathy are being put to good use.
The work I do is meant to inspire, uplift people and also to spark that sense of wonder. That's done by various means: a healing hand, warm guidance and attention to realise one's dreams. My desire is to spread the energy of healing wherever I can so there is a better life for all. I also have ideas to help those at crisis point. Click the Community Work tab to find out more.
Having recovered from past issues, myself, I am acutely aware of the suffering that many are going through. I am non-judgmental and approach treatment with loving support.
The authentic self is what to live by. I am not affiliated with any religious organisation, fraternity, ideology or the like. I accept and help anybody from all walks of life, avoiding the attachment of labels to me and others. If any movement inspires me personally, I am happy to be a part of it and perhaps to volunteer my time and leadership towards those goals.
For those interested in the spiritual side of things, I was born on December 17th, 1988, which makes me a Sagittarius in the Western Zodiac, a true philosopher and willing helper. My Chinese Zodiac sign is the Dragon, which provides ambitious energy to my already unwavering eagerness to help people in need. My palms show a good life vitality, spiritual protection and a tendency towards emotional outlooks, even though I have also been a thinker all my life. They show both a strong, down-to-earth practicality, plus a healing and psychic ability, which give me the best of both worlds.
Services
---