Find a Colour Therapist in your area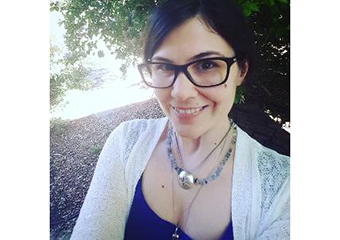 Member since 2018
A Blissful Existence
Rebecca Calabro
Want to find out my availability, pricing or opening hours? Click on Send Me Details Now to get started.
This practitioner is currently unavailable.
NOURISH YOUR SOUL. AWAKEN YOUR POTENTIAL. LIVE A BLISSFUL EXISTENCE
vibrational therapies :: healing services :: guidance :: activation art :: sacred sound :: workshops
A Blissful Existence
---
About Me
My intention as a healer, artist and facilitator is to support your exploration through the depths of self as body, mind, heart and soul become one. The journey of inner union reveals a wealth of hidden treasure, gifting you the tools to live authentically and abundantly in joyful radiance. I am here to facilitate that discovery. I will hear you, see you and support your choices. I will listen to your words, tune into your body, hear the call of your heart and honour your soul. I believe in what I offer because it worked for me. I now experience a sense of myself that is well beyond anything I could've imagined and live life with a full and open heart. I know this is possible for you too.
Welcome, it is so wonderful that we have connected here!
My name is Rebecca and I offer a creative, heart and soul centred approach to wellness, one that transforms and nurtures every level of being. My expertise in sound, colour, crystals and energy healing is delivered with intuitive insight, compassion and warmth. I am an empath, a visionary mystic and a starseed with a gift of clarity and inner knowing. I am also a healer's healer. My life experiences form a unique foundation of wisdom and understanding and I have a genuine interest in sharing my discoveries to assist others. More importantly, I wish to support you in awakeningyour own wisdom, your own truth.
About Blisful Existence
I currently practice from my beautiful space in St Agnes, South Australia, where I reside with my musically creative partner Ben (aka Junglemire) and our four legged companions, Yuki and Lilli. In my spare time I love to create, play gongs, see live music, dance up a storm and spend quality time giggling with Ben and my loved ones.
If you'd like to connect in person, I'm available for private healing sessions, workshops and interactive talks. You're also welcome to arrange a time to view and purchase crystals, art prints and other items. My hours are flexible and I'm available weekdays, nights and weekends. Don't forget, I am also able to custom create activation art and mandalas no matter where you are located. Video calls may be requested via email at ablissfulexistence@live.com.au
Services
Sound Therapy
Sound therapy when coupled with self reflection and inquiry is a highly effective way to bring about the changes you seek on the mental, emotional, physical and spiritual levels of being. It has been proven to greatly reduce the effects of stress and offers support to a vast array of imbalances such as depression, anxiety, addiction, chronic pain and fatigue as well as spiritual conditions like feeling disconnected, ungrounded and disillusioned. If you'd like to know how sound therapy may be of benefit to you, please call me on 8264 3923 and I will be happy to address your questions.
AURA-SOMA COLOUR CARE
Aura-Soma® is a vibrational colour care modality that enhances self awareness and well being. It supports the awakening of your gifts, wisdom and the expression of your authentic self. Explore the hidden meaning of your colours and how they relate to you and your unfolding life path.
Each colour reveals your unique gifts and talents, personality expression, soul qualities, possibilities for transformation, growth and the potential energy that is available for you to harness in the here and now. Not only will you gain insight into your colour choices via the colour language but the numbers and tarot card relationship of each bottle also form part of your individual energy matrix.
During a traditional consultation, you select from 112 bottled colour combinations (named Equilibrium) that glisten with jewel like vibrancy. Your selection is based on the 4 bottles that call to you the most and these reflect your beings needs for nourishment, fulfillment, inner connection and wholeness. You may also have a reading based on one bottle choice or we can explore the complete matrix of energy behind your chosen combinations, deepening an understanding of your colour code.
Crystal Healing
The art of crystal healing goes back to ancient times and involves the positioning of Gaia's beautiful creations onto and around the body in grid like patterns. When placed upon they body, crystals initiate your own self healing ability in union with your soul. They are wonderful transmitters of divine light and also support the breaking down of energies which have become crystallised over time within our bodies and energetic field. They awaken and activate, revealing the light and shadow of self and illuminate what is ready for release whilst gently realigning you to your own pattern of divine perfection.
Mandallas
Digital art pieces are infused with love and intention and their beautiful vibrations immerse you in a sea of cosmic bliss. They carry a different energy signature when compared to my handcrafted art pieces yet they are created with the same intention and soul supportive connection. Each one is intuited and guided by your eternal self. The creative process unfolds in a similar way as handcrafted mandalas do, yet the way my digitally created art transmits their essence to you, is what makes them slightly different. I feel these creations instantly lift your being so that you meet them in the moment of the essence they carry, whereas handcrafted mandalas energetically meet you in your moment and then gently work with you to entrain your being toward the higher octaves of self. Neither is better or will work more effectively than the other, they are simply different and you will know in your heart what is right for you. Some people feel they'd like to work with both at the same time and that is fine too. All of my work is created with the intention of aligning to your souls sense of divine timing with respect and love for you, the individual.
Cometic Keys
The Cosmic Keys are 11 powerful symbols that were birthed through the 11:11 Gateway of Unity. I had been asked if I would create a mandala that would feature at a special event in celebration of the 11:11:11. I was excited to see symbols emerging through the mandala as they have been something I have always created for myself, well before I even began on this path. They simply didn't reveal themselves in artworks that weren't personal to me until the creation of that mandala...it just wasn't the right time. Their appearance felt significant and marked a shift. They came through very quickly and very clearly, one straight after the other. As each one arrived, I knew precisely what they were called and what they were for - they activated codes within the blueprint, attuning us to the vibration of the energy they held. The symbols were a gift from the cosmic beings I regularly co-create with and come with blessings that we all may walk a path of sovereignty. They are keys to inner unity and awaken and align us to qualities that are essential for us all to embody as we attune to the New Earth. They arrived in time for the 11:11:11 but the frequencies they transmit, will serve now and future generations.
Energy Healing
Energy Cleansing and Balancing begins with a beautiful saging and drumming ceremony. I then tend to the chakras to cleanse and harmonise each centre and work to realign the subtle energy fields also clearing them of unwanted energies that create congestion. You are then replenished by the colour frequencies most resonant to you. The treatment completes with a verbal meditation for integration and grounding, leaving you feeling uplifted and centred. It is wonderful as a treatment for those who have never experienced energy healing before or as a maintenance / self nurturing session.
---
Service categories