Learn how your food, exercise, sleep & stress affects your health based on your glucose biomarkers.
Now available for non-diabetics.
Join the Vively waitlist now to get a 30% discount.
Join the waitlist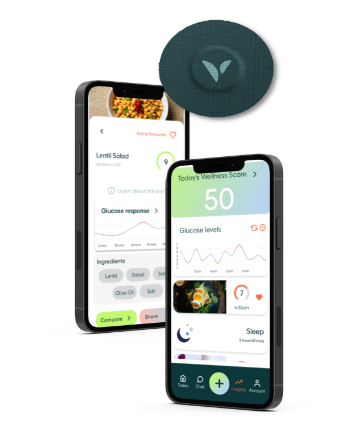 Clicking on the Send Me Details Now button opens an enquiry form where you can message Anita Dickons directly
Send Me Details Now
The Focus, Clarity, Inspiration and Purpose you deserve! Learn how today!
Above the Line Thinking
Servicing area
Quarry Hill, Victoria
---
Focus areas
Overwhelm
Energy
Empath
Coaching
Habits
Joy
---
Welcome to Above the Line Thinking

Do you want to:
● Live without overwhelm, stress or anxiety
● Feel good enough
● Have more energy
● Feel more confident
● Be who you really are
● Learn new successful habits
● Align your values and beliefs with your goals
● Live a calmer more fulfilled life

How would you like to feel on the inside the way you present yourself to others?

and much much more...........


What we offer:-

Personal Breakthrough Days
3 or 6 month NLP Coaching Programs
Individual, couple or family programs

Through conversation you will gain an increased awareness of yourself and how you think and how you do the things you do.
Tools and techniques to instantly change beliefs and remove blocks.
Programs and courses tailor made for you
An assessment of your overall health and wellbeing and how it is connected to your thinking.


Call 0414 892 228 for a no obligation chat or to book your first session!



Testimonials
I was struggling to come to terms with who is the real me? I was uncertain of where I was in my relationships and career. I found clarity, and acceptance of myself. Anita is a wonderful Coach, who demonstrates great empathy, and understanding. She is very "in tune" with her clients. She creates a very calm, supportive atmosphere. The sessions are very enjoyable and the time goes very fast.
Maris Kavanagh SA


When I started I had no idea what exactly a life coach did, but now I know that the sessions are life changing. After my first session I found myself excited for the next session and the same after that. Now a few months after having my first session I have started a new job, moved house and have started looking honestly at how I live my life. I now have an amazing future ahead of me and I'll always remember my life coach and how she helped me move on and I'm now really ready to experience my life and see what the future has to bring.
Emma Barnett SA

Hey Anita, I just want you to know that I love your coaching style and you're the most effective coach I have ever had. I love how I felt so well listened to in our sessions and challenged to dig deeper. I am very grateful that you have helped me move to a better place than I was at and I have the momentum and inner determination to keep going forward.
Thanks.
Sharyn Rayner Vic

When I first touched base with Anita, I described my world as "falling apart", I had "no gravity". I felt as if I was hopping from thin ice to thin ice without any real sense of direction; I was merely surviving, and was completely overwhelmed by the task. I also felt very alone... as if no one could help, or would help.

Anita provided a beacon; a light to focus on during my personal storm. I never felt judged, or measured; and overtime, I allowed her to guide me beyond my comfort zones. She helped me to recognise my strengths and positive attributes. Eventually, I was able to stare down my demons; and they fled.

I now face the world, free of shackles; free to be the best version of me. I've learnt to be much kinder to myself, and those around have noticed this change. They've commented on how I seem happier, more positive, less tired, and less stressed. This is not because I have less to do, or that my circumstances have changed; it's because my attitude and perceptions have changed. I feel like nothing's going to hold me back.

Forever grateful,
Cindy Chong
0411 477 346
---