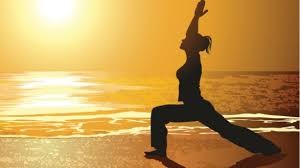 Integral Health and Yoga
Clicking on the Send Me Details Now button opens an enquiry form where you can message Kim directly
Send Me Details Now
All Classes currently held on line through zoom. Relax your mind while boosting your body's performance with these yoga styles.
Yoga Classes: Hatha Vinyasa Yoga, Chair Yoga, Prenatal Yoga Classes & Gentle Yoga
Servicing area
Upper Caboolture
---
Focus areas
Yoga classes
Posture
Relaxation
Stress management
Well-being
Pregnancy support
---
---
Learn a Yoga Style at Your Own Pace
Integral Health and Yoga teaches a broad range of students of all ages finding a yoga style that suits your body based on a slow Hatha style.
Currently due to Covid19, the Classes are held on line on Zoom
Anyone can join our classes, which arestill very popular on zoom as they are tailored to suit your personal needs and level of ability. We even offer Chair Yoga if you have difficulty in moving. You can also avail of our private one-on-one yoga sessions.
Hatha Vinyasa
In the classes, you will learn about Asana (stretches or poses), Pranayama (breath control), meditation and guided relaxation. You will develop your self-awareness and razor-sharp focus that gives you the ability to recognise your body's signals. This type of yoga reduces stress and tension, relaxes the body and keeps it resistant to diseases. As these classes constantly develop, course content changes every four weeks.
You can go Slow and Steady
New to yoga? The classes teach Asanas and Pranayama at a slower pace. Asanas or postures align your body, while the breathing exercises and guided relaxation ease your mind into stillness and silence. This yoga style is also ideal for pregnant women.
Once you're familiar with the different Asanas and Pranayama, you may get on with this class and take your skills a notch higher with more challenging poses that are offered as you progress.
Yoga could only get better in the classes that can take you to advanced poses as you combine them with those you already are familiar with.
Chair Yoga
A chair can be included in the zoom classes if needed. I also offer smaller yoga class by request that is intended for seniors, people who are recovering from an injury or those with a limited range of motion. It employs Pranayama (breathing exercise) and meditation while helping the student increase their mobility.
Chair yoga helps alleviate symptoms of arthritis, scoliosis, insomnia, depression, joint stiffness and muscle weakness, among many others.
Prenatal Yoga
Pregnant women are encouraged to participate. Please inform the teacher so she can offer supportive yoga poses tailored for one's pregnancy. Prenatal classes are also available for private sessions.
Ashtanga Yoga
Available to private students. This is a system of yoga that Sri K Pattabhi Jois learnt from Sri T.Krishnamacharya in 1927, and which inspired him to establish the Ashtanga Yoga Research Institute in Mysore, India. It also happens to be the first yoga style taught to me by Tim Miller in California.
Ashtanga Yoga involves breath and movement coordination by following a sequence of Asanas. This yoga style detoxifies the body, improves strength and flexibility and improves the physical, mental and spiritual wellbeing.
Schedule of Classes
Here below is the current schedule for zoom classes:
Monday, 7pm DLST
Wednesday, 9:30am DLST
Proper Studio Etiquette
Here are a few things to remember when attending our zoom classes to ensure yourself and everyone else of the best experience.
You will need to provide your own equipment for the yoga class. Please ask for more detail if required.
Arrive 5 minutes before class for a little relaxation.
If you're coming in late, kindly advise the studio by text message before class begins.
In case you arrive late, please still come to class.
Wear comfortable, breathable clothes that don't restrict your movement.
Take off your shoes and be on a sticky mat with bare feet.
Please turn off your mobile phone.
Try not to eat for 1.5 hour before coming to class.
Have a hand towel if you sweat.
Drink plenty of water after your yoga session to cleanse your digestive system and other internal organs.
If you don't feel well and couldn't attend class, kindly notify the studio.
Kindly inform the teacher of any health issues you may have, or if you are pregnant, so that your workout can be modified according to your ability.
Don't push yourself too hard and enjoy the experience.
Do not hesitate to raise any questions or concerns that you may have.
Book an appointment and be part of our fun-filled yoga classes.
---