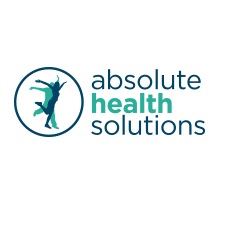 Absolute Health Solutions
Support your body's healing capabilities with chiropractic.
Chiropractic Care, Shockwave Therapy, Joint Mobilisation & Alignment
Servicing area
Balgowlah & Sydney Northern Beaches NSW
---
Focus areas
Wellness
Taping
Movement patterns
Alternative medicine
Lifestyle
Health goals
---
---
Complementary Therapy for Muscular Disorders and Damaged Tissues
Absolute Health Solutions focuses on treating individuals in Balgowlah NSW through holistic methods such as chiropractic care and shockwave therapy.
We utilise hands-on, effective evidence-based therapies to alleviate your pain and restrictions on your movement. In addition, we also provide you the education to understand what is causing your pain or dysfunction and give you the tools to let you take charge of your own health.
Support Your Body's Ability to Heal With Chiropractic
Our chiropractors focus on the diagnosis and treatment of musculoskeletal disorders to ensure joint mobility and functional movement.
This all-encompassing therapy consists of a wide range of techniques, including joint mobilisations or adjustments, soft tissue techniques, active release, shockwave therapy, dry needling, instrument assisted soft tissue mobilisation (IASTM), taping techniques, as well as rehabilitation exercises in our rehab gym on site.
Benefits of Chiropractic Care
Treats musculoskeletal problems (neck, mid-back, lumbar or pelvic pain, sciatica, carpal tunnel syndrome, etc.)
Alleviates headaches/migraines
Treats temporomandibular joint (TMJ) syndrome
Prevention and management of sports injuries
Addresses non-musculoskeletal conditions (dizziness/vertigo caused by BPPV)
Reduce Pain With Shockwave Therapy
This non-surgical treatment effectively addresses acute and chronic pain resulting from muscular injuries, tendonitis, ligament or soft tissue injuries.
The process involves the use of a device that sends a series of high-energy acoustic (mechanical) pulses into the tissues of the affected area of the body.
This pulse stimulates the body's natural healing process and ultimately reduces pain and the expected timeframe for healing.
Benefits of Shockwave Therapy
Improves plantar fasciitis
Helps treat calcific rotator cuff tendonosis
Helps alleviate Tennis elbow
Treats the acupuncture points
Decreases inflammation of tendons
Book an appointment for our non-invasive treatment sessions.
---