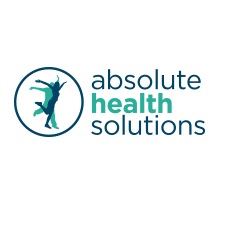 Absolute Health Solutions
Seek to relax, heal and keep your body in tiptop shape with our rejuvenating massage therapy.
Massage Therapy: Remedial Massage & Sports Massage
Servicing area
Balgowlah & Sydney Northern Beaches NSW
---
Focus areas
Wellness
Taping
Movement patterns
Alternative medicine
Lifestyle
Health goals
---
---
Fight Stress With Massage Therapy
Absolute Health Solutions provides massage therapy in our clinic in Balgowlah NSW to help address pain and a variety of health conditions.
According to health experts, 80%-90% of diseases stem from stress-related tension. This is precisely why we don't focus on localised pain, and instead work down to the core of your being to achieve maximum results.
Release Pain With Remedial Massage
This massage technique focuses on the deep tissues to relieve specific areas of muscle tightness and fatigue. It can help with many common complaints such as neck and shoulder pain, headaches, low back pain, stress and anxiety, just to name a few.
Treat Injuries With Sports Massage
This type of massage is a more focussed approach to muscle release. It aims to prevent injury and improve performance in sports events. What's more, it helps with muscle recovery between training sessions or after a large event.
Benefits of a Massage
Increases blood circulation
Detoxifies the body
Speeds up recovery from an injury
Softens connective tissues
Eases muscle tension
Increases flexibility and joint mobility
Decreases depression and anxiety
Releases endorphins
Improves muscular balance throughout the body
Book an appointment and experience our massage therapy sessions that are both relaxing and therapeutic.
---