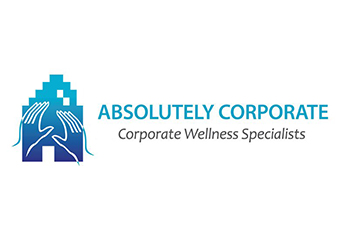 Absolutely Corporate
Clicking on the Send Me Details Now button opens an enquiry form where you can message Absolutely Corporate directly
Send Me Details Now
Create a healthier, more energised workforce, which will result in increased productivity and revenue for your company. Corporate yoga is well known for its ability to reduce stress and increase productivity. Find out what kind of yoga classes Absolutely Corporate offers for your company.
Breathing Exercises & Posture Alignment
Servicing area
Perth, Melbourne, Sydney, New South Wales
---
Focus areas
Restructuring
Relaxation
Motivation
Joy
Wellness
Fitness
---
---
Sitting behind a desk all day has been dubbed "the smoking of this generation" due to its serious long-term health consequences. Absolutely Corporate in Waverton, New South Wales, tailors yoga classes to the needs of office workers, the majority of whom suffer from the following:
Tight shoulders
Sore neck
Backache
Tight hamstrings
Participating in corporate yoga classes will not only end their physical pain and discomfort, but it will also improve their focus and concentration while motivating them to increase their productivity.
How Can Corporate Yoga Benefit Your Company?
The following are some of the benefits of holding yoga classes in the workplace:
Reduced stress levels
Improved concentration
Increased flexibility and strength
Muscle ache prevention
Better work posture
Increased energy
Better overall digestion
Enhanced productivity
An increase in the company's bottom line
Reduced absenteeism
Improved employee morale
Increase in employee trust
Reduced staff turnover
Our yoga program lasts 10 weeks and is suitable for both beginners and advanced yogis. We can customise it to meet your specific requirements and budget. Classes can be held before work, during the lunch period, or after work. Each 45-minute class begins with a 10-minute stretch class.
Absolutely Corporate's internationally accredited yoga instructors are insured and have years of experience. They have formal qualifications in the following yoga styles:
Hatha
Ashtanga
Vinyasa
Iyengar
The primary goal of our yoga classes is to mitigate the negative effects of prolonged sitting in the workplace.
What are the Benefits of Chair Yoga?
Seated yoga is ideal for corporate settings because it addresses aches and pains as well as mobility issues, which was its original purpose when it was developed for the elderly. Chair yoga enables office workers to recreate yoga postures while sitting or using their chair to support them.
Engaging in yoga at work while dressed in corporate attire can be difficult and uncomfortable, not to mention there isn't enough space to hold classes in. Chair yoga solves these issues by providing the following benefits:
Employees are able to execute yoga poses and stretches while still wearing their work clothes because the movements are minimal and do not necessitate a shower afterwards.
Participants only need a chair without armrests or wheels. There is no need for a yoga mat or any other equipment.
Because all postures are done sitting or standing up, there is no need to hold classes in a large space.
Classes are only 30 to 45 minutes long, so they can easily be carried out before or after work, or during lunchtime.
Chair yoga is suitable for both beginners and those who have previously practised traditional yoga.
Absolutely Corporate offers on-demand yoga classes for corporate offices, government agencies, and other professional organisations. We only need to know your goals and needs in order to create yoga classes that will bring out the best in your employees.
In addition to our yoga programs, we offer at-work health assessments and fitness challenges to help your employees set goals and make long-term changes.
You may contact us for a free consultation and quote on the best type of yoga class for you and your office staff.
We're open 5 days.
| | | | |
| --- | --- | --- | --- |
| Monday | 9:00 am | To | 5:30 pm |
| Tuesday | 9:00 am | To | 5:30 pm |
| Wednesday | 9:00 am | To | 5:30 pm |
| Thursday | 9:00 am | To | 5:30 pm |
| Friday | 9:00 am | To | 5:30 pm |
---