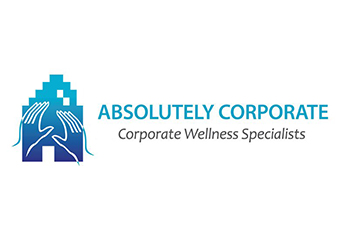 Absolutely Corporate
Clicking on the Send Me Details Now button opens an enquiry form where you can message Beata Steiner directly
Send Me Details Now
Investing in your employees' wellbeing will reduce their stress levels while increasing productivity and inspiring a happier work environment. Explore Absolutely Corporate's health and wellness programs for businesses of all sizes to ensure your team members' health and wellbeing while working on-site or from home.
Workplace Wellness Programs
Servicing area
Perth, Melbourne, Sydney, New South Wales
---
Focus areas
Restructuring
Relaxation
Motivation
Joy
Wellness
Fitness
---
---
Do you want to protect your employees from the dangers of stress, which can potentially impair their productivity? Absolutely Corporate has been providing effective solutions for businesses of all sizes in Waverton, New South Wales, to ensure their employees are always happy, motivated and stress-free!
We craft customised corporate wellness programs that are tailored to your specific needs, goals and budget. You can take advantage of our free initial consultations so that we can identify and map out a wellness program that is best suited to your organisation's and people's needs.
Our health and wellness activities are focused on de-stressing, educating, motivating and rewarding, all of which are important in any organisation because these components help to boost employee morale.
What We Do
Absolutely Corporate, led by our director, Beata Steiner, focuses on assisting modern organisations in creating a healthy, dynamic work environment and optimising human resources through stress management programs, as well as quality massage therapies, yoga classes, meditation workshops and fitness classes.
We give your employees the information, skills, tools and support they need to improve their health, job satisfaction and productivity. We recommend health management programs as a workplace benefit. Many of our customers have benefited from the wellness programs that we provide on a regular basis, as they saw how these have helped improve their employees' concentration and promote a productive and healthy working environment.
Beata is the principal designer of our corporate wellness programs because she is a well-rounded health practitioner who is trained in a whole range of natural therapies, including Shiatsu, Zen Shiatsu, reflexology, Chinese reflexology, Indian head and shoulder massage, and Qigong massage.
About Our Wellness Program Providers
Our wellness therapists are the cream of the crop and are members of professional industry associations. They have extensive experience with a wide range of mind-body therapies. Each of them has a First Aid certificate and liability insurance to ensure the safety of your organisation.
When it comes to professionalism, our therapists are unmatched because they always arrive on time, with a smile on their face, ready to de-stress your employees and get their minds and bodies back in tip-top shape.
We are adaptable and can work wherever and for however long you require. Just let us know during the booking process.
Let us know what you want to achieve, and we'll create the ideal wellness program for your team. It can include one, two, or all of the following:
On-site seated massage
Mindfulness and meditation workshops
Workplace stress management
Corporate fitness and yoga
If you have any questions, feel free to reach out to us or book an appointment online to begin your journey to wellness!
We're open 5 days.
| | | | |
| --- | --- | --- | --- |
| Monday | 9:00 am | To | 5:30 pm |
| Tuesday | 9:00 am | To | 5:30 pm |
| Wednesday | 9:00 am | To | 5:30 pm |
| Thursday | 9:00 am | To | 5:30 pm |
| Friday | 9:00 am | To | 5:30 pm |