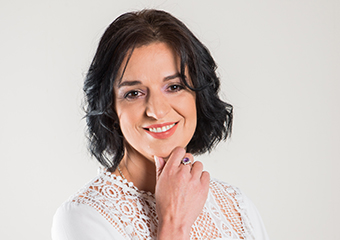 Clicking on the Send Me Details Now button opens an enquiry form where you can message Suzie Kerkin directly
Send Me Details Now
I'll deliver a clear, succinct and common sense approach to your health which will deliver profound shifts in your life. Book online now!  Click on the Healthkit logo
About Me
Servicing area
West Pennant Hills and surrounds
---
Focus areas
Tinnitus
Type 2 diabetes
Disabilities
Eczema
High cholesterol
Irritable bowel syndrome (IBS)
---
---
Hi my name is Suzie and have 20 years experience in the field of natural health. With a combination of naturopathy, herbs, vitamins and kinesiology we have a good chance of getting on top of your health and lifestyle.
Book an appointment to receive ACCURATE, TARGETED AND FAST changes to your life.
Testimonials
Here are some true and recent testimonials from my clients who have experienced sessions with me.
I have seen a number of practitioners over the past 20 years and Suzie Kerkin is the best I've seen. Suzie's style is thorough, intelligent and professional. Suzie also provides a space which is safe and caring and allows you to experience the best results possible. I would describe Suzie as a true healer and this comes through in all of her sessions. Without reservation I would recommend Suzie to anyone who is after better health outcomes plus a renewed and more positive approach to life. Suzie's work has really impacted me for the better.
- Alex
______________________________________
I have had three Kinergetics sessions with Suzie Kerkin. Along with a dietary detox, eliminating caffeine and sugar, I have found that since these sessions, I am more positive, more energised and focused, and more determined to work towards, and achieve, my goals. I have experienced anxiety and depression in the past, and I can honestly say that since experiencing Kinergetics, I have remained in a positive and upbeat frame of mind. I no longer feel 'stuck' in the past, or regretful about past decisions. Nor am I anxious about the future. I feel fully present, motivated and determined to take action and realise my dreams. I have also had many compliments and positive comments about how well I look from both friends and acquaintances. Comments ranging from 'your skin looks great' to 'you look really happy'. It is always nice to receive compliments from people around you who notice the difference!
I can highly recommend Suzie Kerkin. Not only is she an experienced practitioner who is very professional, thorough and really knows her stuff, she is also a very personable, calm and focused person. The sessions are relaxed, easy and safe. Suzie also walks the talk, having spent many years as a naturopath and holistic healer and having gone through the process of Kinergetic healing for herself. She believes in what she does and this belief and attitude shines through her work. If you want to change your life and move forward, try Kinergetics for yourself.
- Gillian
---
I recently received three sessions of Kinergetics from Suzie Kerkin and would like to say a big thank you to Suzie for the positive results I experienced. From more energy to decluttering and throwing things out that had been asking for it for many years to facing old issues that had gone past their used by date. I was so impressed that I referred one of my clients who was in need of special emotional support. Suzie you handled yourself professionally and confidently. Good luck with your career.
- Misha
---
I cannot recommend Suzie and Kinergetics highly enough. Through our sessions, I have received truly profound shifts that I have never experienced in my 10 years as an energetic healing practitioner.
Being an intuitive who can 'see' and 'feel' energy, I was able to observe and experience during my sessions, phenomenal healing including accelerated firing of neurons in my head, a complete soul blue print upgrade and rebirthing. Those experiences were more incredible and deeply moving than any words can ever describe. In subsequent sessions, kinergetics allowed my body to access and release deeply buried childhood trauma plus unconscious negative blocks that have affected every aspect of my adult life, relationships, abundance, without me even knowing. I had never been able to previously access this with other modalities. Most importantly for me was that Kinergetics allowed these blocks to be released gently without having to relive the trauma or memories- just the emotional release.
Thankyou Suzie and Kinergetics. This is a gift that all people should have the benefit to experience, to elevate their life and bring them back to their Divine self.
- Beryl
---
It's obvious to me that Suzie is a natural healer working with a genuine passion and intention to bring about healing in her clients.
In our first session I could feel the love and the reverence Suzie has for kinesiology and I believe her own glowing health can be attributed to the effects of working with kinesiology.
Each session I had with Suzie felt nurturing and healing. I was sleepy and relaxed by the end of our time together and felt that this was due to the deep healing my body had undergone.
I absolutely recommend Suzie Kerkin as a wonderful, caring and gifted Kinesiologist who will instantly make you feel comfortable and cared for.
- Amanda
---
Suzie has a heart of gold and a knack for getting to the core of an issue that can be totally out of our own site, her holistic dedicated approach and attention to detail was brilliant. Thank you for supporting me on my journey.
- Tamara
---
Before having kinergetics sessions with Suzie I suffered chronic fatigue, foggy brain so was constantly exhausted. I was using my last bouts of energy to learn/memorise information and had nothing left for myself at the end of the day. Many of my days were filled with light depression. The heavy metal correction I had in a session gave me an immediate result. I felt 'awesome' in that my foggy brain lifted and I started working again. It is no longer difficult to think and remember, this is now effortless as it should be. Following each treatment my life felt more manageable, I had more energy and was generally inspired and more motivated. On the side, I have also noticed my skin looks younger!!
- Adriana
---
Kinesiology / Kinergetics and Naturopathy services are suitable for people of all ages - from infants to seniors. I am here at Absolute Wellbeing to offer relief from acute illness or ongoing chronic problems, by using a variety of natural therapies, including:
---
To make an enquiry or for more information contact us today!!
I service clients throughout the Hills District including West Pennant Hills, Castle Hill, Cherrybrook, Epping, Carlingford, Pennant Hills, Baulkham Hills, Bella Vista, Annangrove, Pennant Hills, Normanhurst, Beecroft, Cheltenham, Thornleigh, Wahroonga, Normanhurst, Waitara, Hornsby, Dural, Kenthurst, Rouse Hill, Kellyville, Box Hill, North Rocks, Glenhaven, Galston, Northmead and Winston Hills.
Clinic Opening Hours
---
Monday: 8am to 4pm
Tuesday: 8am to 8pm
Wednesday: 8am to 4pm
Thursday: 8am to 6pm
Friday: 8am to 2pm
---
INVEST in your health NOW and ENJOY a future of WELLNESS!