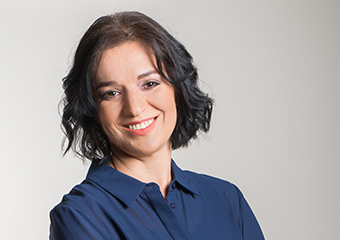 Absolute Wellbeing
This account is currently inactive on Natural Therapy Pages, but you can browse from hundreds of other practitioners in your local area.
Search for practitioners in Epping
Alert Practitioner
By clicking on the Alert Practitioner button, we send the practitioner a message on your behalf that you would like to get intouch with them.
I've assisted thousands of clients for 20 years to target ACCURATE and SPECIFICALLY TARGETED treatments delivering RESULTS.
Absolute Wellbeing - Naturopathy Services
Focus areas
Tinnitus
Type 2 diabetes
Disabilities
Eczema
High cholesterol
Irritable bowel syndrome (IBS)
---
---
Naturopathy Services
During your treatments you will be educated with the use of naturopathy, kinesiology, herbs, vitamins but most importantly a new founded awareness of your holistic self. My aim is to get your body and mind to a state where it can heal itself. During your treatments we will discuss your health goals and work together to assist your body to heal itself.
I've assisted thousands of clients for 20 years using a combination of professional Naturopathy and Kinesiology treatments to target ACCURATE, SPECIFICALLY TARGETED treatments delivering FASTER results.
I have had success in balancing :
clients with low energy, stress, anxiety, depression and generally feeling overwhelmed


clients who are chronically dehydrated - which isn't just about drinking more water! If your dehydrated this alone will prevent any improvements to your health


clients suffering emotional trauma such as divorce, death of a loved one and any stress


clients with physical trauma such as a car accident, surgery or dental work


clients with phobias - I've been known to help a client overcome her extreme fear of frogs!



clients who consciously or unconsciously self sabotage. I find common areas are love & intimacy, money & success and health



clients suffering allergies, parasites and micro-organisms, mercury poisoning and candida imbalances


clients suffering acute and chronic pain, muscle tension & stress, poor posture, injury


We can improve your vision


Women's Issues – eg PMS & menopause.


clients with Temporo Mandibular Joints disorders (did you know that the TMJ affects 90% of the rest of the body and must be released before any significant healing is able to take place! )


---
To make an enquiry or for more information contact us today!!
I service clients throughout the Hills District including West Pennant Hills, Castle Hill, Cherrybrook, Epping, Carlingford, Pennant Hills, Baulkham Hills, Bella Vista, Annangrove, Pennant Hills, Normanhurst, Beecroft, Cheltenham, Thornleigh, Wahroonga, Normanhurst, Waitara, Hornsby, Dural, Kenthurst, Rouse Hill, Kellyville, Box Hill, North Rocks, Glenhaven, Galston, Northmead and Winston Hills.
---
INVEST in your health NOW and ENJOY a future of WELLNESS!
---