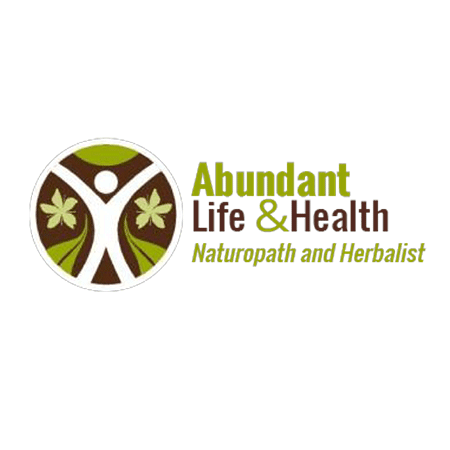 Abundant Life & Health
Want to find out my availability, pricing or opening hours? Click on Send Me Details Now to get started.
Send Me Details Now
Clicking on the Send Me Details Now button opens an enquiry form where you can message John Miller-Crispe directly
Take a Safe, Gentle and Natural Approach to Achieving Good Health & Book a Naturopathy or Homeopathy Consultation With John Today!
Abundant Life & Health - Naturopathy & Homeopathy
Servicing area
Penrith district, Blue Mts; Western Sydney N S W
---
Focus areas
Love
Healing art
Pain relief
Fitness
Herbalist
Health goals
---
---

Are you sick of taking endless remedies that only mask the symptoms and do nothing to help you heal? If so you are like many more Australians who are are turning to Naturopathy, Herbalism and Homoeopathy in order to improve their health and lives.

EVERY health problem can be safely and effectively treated using Naturopathic medicines. After all Naturopaths have been treating people for 1,000's of years.

With over 25 years of experience and numerous university degrees behind him, principal Senior Naturopath and Medical Herbalist, John Miller-Crispe, has treated nearly every health and physical condition known to man or woman - so why wouldn't you give him a call?


---

NATUROPATHY

What and Why Naturopathy for Health?

For thousands of years plants have been used for medicine with very great effect. It is only modern times that have spawned the belief that only chemical drugs manufactured in a laboratory, can heal disease. This is arrant nonsense and you dont need a degree in applied logic to see that but all the marketing and news articles divert your attention to get you to believe the lie.

Drugs make $billions for their manufacturers. Herbs are relatively cheap and there is little profit in them. It seems however to be the opposite. That is because the powerful drug lobby has convinced the governments around the world that theirs is the best option even though it requires huge subsidisation by the governments because drugs are horrendously expensive to buy, not to make. Perhaps I am cynical but just maybe the huge amounts of money invested by drug companies into Medical courses in universities and huge contributions to political re-election campaigns might have something to do with the popularity of drugs?

There is no doubt about it drugs do harm. Side effects and death are common with their use. Drugs treat the effect not the cause. Drugs manage a disease condition not cure it. Herbs on the other hand, in the hands of a qualified and experienced Naturopath or Herbalist, get to the cause of the health problem and aim to fix that problem. Fix the cause and the symptoms go away. Now that actually makes sense!

We at Abundant Life & Health only use Natural Medicines and we only allow qualified Naturopaths and Medical Herbalists to deal with our clients. In order to work at Abundant Life & Health our people have to show that they are dedicated to Natural Healing, that they use it themselves and trust it to help them to achieve Wellness.

There is no health condition that cannot be improved and treated by Naturopathic and Herbal Medicines.

Naturopaths working at Abundant Life & Health:

John Miller-Crispe ND: Naturopath and Medical Herbalist, Homeopath and Nutritionist. Over 25 years in Private Practice and Author on several books on Natural Fertility.

Post Graduate Diploma In Health Science (Herbal Medicine). Bachelor of Naturopathy, diploma in Nutrition, Homeopathy and Certificate 4 in Touch For Health Kinesiology.


Aleisha De Fague ND.. Naturopath.
Bachelor of Health Science (Naturopathy). MNHAA
---

HOMEOPATHY

Homeopathy: This modality receives much criticism yet has many strong adherents, including many in the British and European Royal Families. Because it defies 'modern understanding' it is rejected by mainstream medicine, even though it was a medical doctor who discovered and championed it.

Homeopathy is a subtle and powerful tool in healing and where appropriate we at Abundant Life & Health are happy to recommend it.


---

What Happens In A Consultation?

Naturopathy uses a mixture of Natural approaches to help people to heal themselves, as we tailor your treatment to your needs. You are then given advice on lifestyle changes and dietary changes to help your body to heal itself.

We offer a range of products & services, including:
Herbal remedies
Homoeopathic remedies
Flower Remedies
Nutrition Supplements
and a variety of other things to assist you on your journey to total Wellness. We want you to be the best you have ever been and stay that way for life.


---

For more information about the best services for your needs or to organise an appointment - just give us a call!

Abundant Life and Health
@abundantlifeandhealth
---
Professional Membership
ANTA - Australian Natural Therapists Association
---