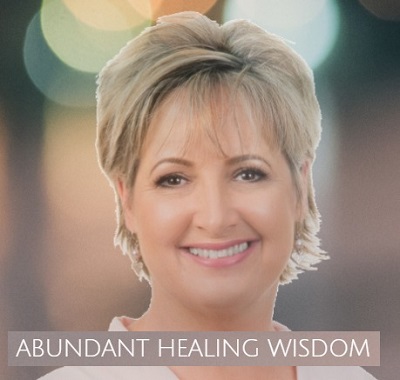 Abundant Healing Wisdom
Alert Practitioner
By clicking on the Alert Practitioner button, we send the practitioner a message on your behalf that you would like to get intouch with them.
Find out how you can integrate crystals into your existence to enhance your well-being. Feel the positive vibe that has helped you develop, learn and move forward.
Past Life Regression, Intuitive Crystal, Workshop, Crystal Healing Discovery
Servicing area
Hamilton, Brisbane, Australia
---
Focus areas
Well-being
Joint pain
Habits
Joy
Wellness
Physical pain
---
---
Past Life Regression
Past Life Regression is a hypnosis procedure used to restore what practitioners use to be recollections of past lives. It is typically done in the search or a psychotherapeutic environment of a spiritual experience.
A list of questions relating to your existence will be needed. This may be about work, diseases, phobias, etc., which will be addressed to help plan and discuss them together. You will know what's going on the entire session and will be an important process as you are taken into several past lives and experiences by your unconscious mind (through my guidance).
Your session is recorded and takes about 3 hours. Then I'll have the chance to connect with your subconscious mind. This aspect of the body (called the subconscious) is the component that everyone recognises.
Intuitive Crystal Workshops
The session consists of morning tea, workbook and individual channel crystal for each guest. This workshop is primarily conducted in Brisbane and can be performed in other locations according to the number of participants, upon request and reserved.
A Certificate of Achievement is given after completion. Sessions are held in small groups so that attendees can appreciate this intimate and engaging learning experience and take full advantage of it.
Crystal Healing Discovery
Through this enjoyable, engaging and informative experience, your awareness and comprehension will be expanded.
The online crystal course would take up to 7 weeks with 7 sessions that consist of a theory and a functional dimension.
The weekly one-hour session is provided on Skype, readings and realistic activities are given to improve learning.
At the conclusion of the seven weeks, a review is conducted to determine the degree of understanding and retention of knowledge, in order to clarify areas for which more study might be needed.
After 7 weeks and after completing the course and testing the whole course will be accompanied by a further one-hour Skype session to address any questions.
The session earns a Certificate of Achievement and is required to achieve 95 percent.
You should learn in-depth about what the crystals are, how they function, how they are selected and incorporated with realistic knowledge and experience into your personal and professional lives.
Book now to learn and experience the exclusive courses we have for you.
---