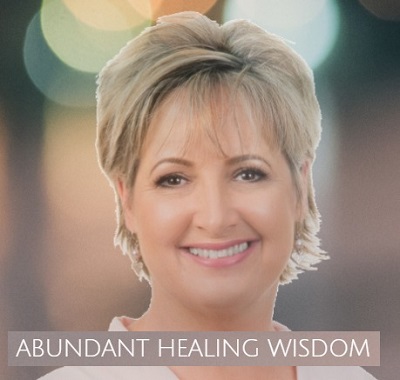 Abundant Healing Wisdom
Alert Practitioner
By clicking on the Alert Practitioner button, we send the practitioner a message on your behalf that you would like to get intouch with them.
The purpose of Helena is salvation, encouraging others to have a sense of self-worth and happiness.
Gifted Spiritual Healer, Medical Intuitive, Past Life Regression Practitioner
Servicing area
Hamilton, Brisbane, Australia
---
Focus areas
Well-being
Joint pain
Habits
Joy
Wellness
Physical pain
---
---
All About Helena Lancaster
Helena is a talented Spiritual Healer, Medical Intuitive, and Past Life Regression Practitioner (Sacred Subconscious Technique). She conducts remote energy therapy with customers around the globe, and also in person by invitation. Helena is based in Hamilton, Brisbane, Queensland, Australia.
Through tandem with her scientific experience, her functions as a medium, she integrates different therapeutic techniques over a long distance to achieve the best outcome.
It was not something she realised early in her life that she had the 'gift' of energy healing. Indeed, she began "seeing" and "feeling" the Spirit only when her sister passed away unexpectedly in 2008.
Helena had undergone "Pranic Healing" to support herself with the loss right after her sister died. She also had an aura photograph taken before her diagnosis, then another during her procedure and the gap was almost incredible.
She encountered a professional healer early in her career who helped to build up her skills for remote healing. She has drawn on many other styles over the last ten years and has drawn away from the "pieces" she needs, for lack of a better description, to create her own "spiritual toolkit."
Helena is tuning herself to your body with your encouragement and supporting her "spiritual guides" to learn how energy therapy is helpful to you. Each session is special and different as you both go through your strengths. Through meditation (distant or personal one), the force of healing is presented to you, guided by Helena's Guides. She functions as a guide, so no matter where you are in the universe, you gain the resources you most need. Customers always question how warm her hands are during this process as the energy is transmitted to you through her fingertips.
Each session starts with the calming, defensive and alignment of the chakra in order to prepare the body for what it wants. Helena trusts that something in this post will intuitively flare up something inside you, knowing that it is time for you to analyse your issues by gazing into your eyes differently.
Book now and let us go through the process together.