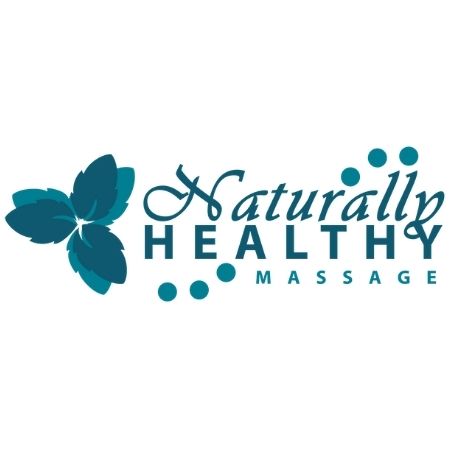 Naturally Healthy Clinic
Want to find out my availability, pricing or opening hours? Click on Send Me Details Now to get started.
Send Me Details Now
Clicking on the Send Me Details Now button opens an enquiry form where you can message Helen directly
Create a healthy balance in your life through restorative & healing massages. The Naturally Healthy Clinic combines relaxation and deep tissue massage with trigger point therapy to treat tight muscles caused by overuse, strain or injuries. Start your individualised treatment, make an appointment online.
Massage Therapist for Chronic and Acute Conditions
Servicing area
Belgian Gardens, North Ward, Garbutt, Townsville, Queensland
---
Focus areas
Oncology
Relaxation
Head massage
---
---
Established in 2006, Naturally Healthy Clinic is a team of highly skilled Remedial Massage Therapists renowned for their excellent customer service, professionalism, and expertise in providing customised massage treatments.
With several massage techniques, they can address specific needs and achieve outstanding results.
HICAP available.
Services Offered
Massage Solutions
Remedial or Deep Tissue Massage
Treatment for muscular injuries, headaches, and other chronic conditions that restore and heal.
Relaxation or Swedish Massage
An invigorating, gentle massage that will soothe and relax tense muscles. Using aromatherapy oils to reduce stress and other aches and pains is among the treatments available.
Sports Massage
This treatment stimulates circulation, muscle conditioning, and recovery after athletic exercise.
Hot Stone Massage
Restores and detoxifies the body, allows the nervous system to function more easily, tones the skin, decongests and revitalises.
Pregnancy Massage
It improves the overall health of expectant mothers, relieves stress, and eases muscle tension. This therapeutic massage also helps in childbirth and is beneficial to a newborn's health.
Therapy Solutions
Structural Alignment
This massage technique manipulates soft tissues to relieve pain or discomfort caused by body misalignment.
Myofascial or Trigger Point Therapy
Therapy that releases and breaks down adhesions or knots in the myofascial component of the muscle.
Bowen Therapy
Bowen is a form of holistic bodywork that focuses on the soft connective tissues of the body, treating musculoskeletal or related neurological conditions, such as acute injuries from sports and chronic medical conditions.
Oncology Massage
Oncology massages are gentle customised sessions designed to meet the unique and changing needs of those undergoing or recovering from cancer treatment.
The session revolves around the side effects of cancer treatments (chemotherapy, surgery or radiation), reduce symptoms like pain, fatigue and anxiety.
Ear Candling
Ear candling provides temporary relief from sinus problems, earaches, headaches, irritation in the ears, and sore throats. The treatment will also help remove excess earwax.
ENAR Therapy
Electro-Neuro-Adaptive-Regulator or ENAR Therapy is a nerve-energy stimulator and regulator that stimulates the body to heal itself through interactive Neuro-Innervation technology.
It's a non-invasive treatment where micro-electro tingling is felt at key points of the body, resulting in pain relief, disability reduction, functional improvement, and general health restoration.
Detox Solutions
Far Infrared Sauna
A detoxification program that uses a natural low-heat process helping to cleanse the body, enhances skin tone and texture and improves sleep.
Lymphatic Drainage
The lymphatic drainage massage is a kind of gentle massage that helps remove waste and toxins from the body by promoting the flow of lymph fluids.
Nutritionist
There are several ailments and pains that are caused by food excess or nutrient deficiencies.
By working closely with a fully qualified and accredited nutritionist, Naturally Healthy Clinic ensures a holistic approach is taken to promoting and maintaining health and wellbeing.
Products
The clinic keeps a stock of quality and hard to find products including:
doTerra Essential Oils
Balms and heat products
Gift vouchers
Traumeel cream, gel and tablets
Arnica oral spray and tablets
Magnesium sprays and creams
Ear candles
Heat wheat bags
Epsom bath salts
Health Teas
Optimal health can be achieved by natural means.
Book your treatment online or contact Naturally Healthy Clinic for more information about their products and services.
Professional Membership
Massage & Myotherapy Australia
Massage Association Of Australia Ltd
Bowen Association Australia
---