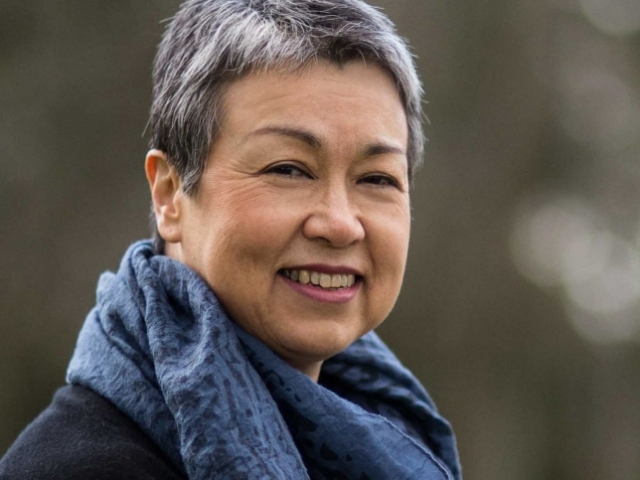 Clicking on the Send Me Details Now button opens an enquiry form where you can message Sally Wain directly
Send Me Details Now
Sally Wain is a certified Komyo Reiki Do teacher, offering Reiki treatments & Reiki courses in Mitcham.
A Calm Place Reiki Melbourne
Servicing area
Servicing Melbourne eastern suburbs, close to Eastlink & the eastern freeway.
---
Focus areas
Mentoring
Face to face appointments
Anxiety
Complementary
Stress management
Nervous system
---
---
ABOUT
Sally is an experienced Reiki Practitioner/therapist & Reiki Teacher, with extensive knowledge to assist in the wellness of her clients & the support of her students.
The majority of her spiritual training was spent learning 4 different styles of Reiki while completing a Yoga Diploma in which meditation was a core component.
Many years ago, life was hectic, work was becoming an all-encompassing part of Sally's life. Stress was overwhelming, sleepless nights, mind racing. Needing a change, she turned to the spiritual practice of Reiki then yoga & meditation. Reiki, in particular, has provided calm, well-being & tools to assist with life's ups & downs. Settling into meditation became easier with Reiki, the mind finding the stillness, the thoughts receding & life became a little easier as regular practice continued.
Sally believes everyone has the capability to be resilient & less reactionary with practice & perseverance. Through her own experience, she trains & empowers her students to take charge of their own well-being & provides the necessary space for them to practice & build.
Founder of Komyo ReikiDo Australia, supporting Komyo ReikiDo teachers & practitioners as well as the lead organiser of Hyakuten Inamoto's seminars in Australia.
A current member of a Soto Zen Buddhist Community in Melbourne that emphasises meditation practice in all areas of life. Zazen is about immersing yourself fully into everything you do, a valuable practice to get out of your head & still be a part of life.
Born & raised in Melbourne, Australia.
Member
Certified Shihan (teacher) Komyo ReikiDo Association


Komyo ReikiDo Australia


Association of Australian Reiki Professionals, the professional arm of Australian Reiki Connection


Reiki Australia


Meditation Association of Australia


Reiki treatments
Located in the clinic rooms at Natural Pathways. Peaceful, clean & comfortable, feel nurtured during your time on a massage table, fully clothed.
Reiki Courses
Reiki Courses are held in the light-filled studio space at Natural Pathways. The style taught is Komyo Reiki (pron. Koh-m-yoh Ray-key), founded in Kyoto, Japan by Hyakuten Inamoto, international teacher & Buddhist Monk. All levels are taught from beginners to teaching level, using official teaching manuals. Easy & fun to learn.
Why choose A Calm Place for your Reiki Training?
Courses are easy to learn & fun.


Face to face training in a relaxed atmosphere.


Small groups where you have time to absorb & learn techniques.


Training is about you. Courses are about finding balance & through balance, find some calmness within.


Extra training is available after each course, mentoring & ongoing support.


Join our Reiki Share Groups to practice, give & receive Reiki.


All levels are taught.


Your trainer, Sally Wain, has extensive knowledge of both western & Japanese styles of Reiki.


Certificates are recognised by two of the largest professional Reiki Associations, Australian Reiki Connection & Reiki Australia.


A Calm Place offers a Japanese Reiki system bred/founded in Japan, not a western style of Reiki. The system is called Komyo ReikiDo (pron. Koh-m-yoh Ray-key Doh).


---
Komyo ReikiDo
Komyo ReikiDo is about the development of our inner being to find strength & peace within, not just about hands-on healing. It is about the mind-body connection, finding health & happiness through the practice of Reiki. Self-healing practice an important component of Komyo Reiki that provides a solid base from which your well-being grows.
Easy to learn & easy to incorporate into your lifestyle.
Benefits of Reiki
Find calm & connection


Learn ways reduce stress & find some stillness


Take the step towards connecting mind body & spirit


Find balance through personal & spiritual (not religious) development


Learn techniques & practices to enhance well-being


Use Reiki from the first level on yourself, family friends, pets


The benefits of Reiki are apparent almost immediately


Suitable for everyone & does not interfere with your beliefs


Classes are informal with the focus on you.
Course Details
Certificates recognised by Australian Reiki Connection & Reiki Australia, the biggest Reiki Organisations in Australia. Also recognised by Komyo ReikiDo Australia & Komyo ReikiDo Association USA.
---
Reiki Treatments
Reiki suits everyone regardless of age, health, disabilities, background or beliefs.
Benefits include
Deep relaxation


Reduction in stress & anxiety


A sense of well-being


Feeling calm


May reduce pain, fatigue & disturbed sleep


Feeling a sense of connection


The many benefits of Reiki are listed on many websites, positive anecdotal evidence given by many recipients including cancer patients. Volunteer Reiki practitioners are now in cancer care wards such as Solaris Care in Western Australia. A recent collation of 13 research studies has been published on Sage Publications by scientist David McManus. This paper titled 'Reiki Is Better Than Placebo and Has Broad Potential as a Complementary Health Therapy' is worth area
Reiki (pron. Ray-key) is a hands-on healing modality where the practitioner places their hands on or above the body. Reiki activates the parasympathetic nervous system, the rest & digest response of the body & switches off the fight/flight response. The body is induced into a state of relaxation which in turn reduces stress levels & promotes the natural healing process of the body. Not only does Reiki affect you physically, but it also has the calming effect on the mind. The subtle energy system of the body is soothed & becomes more harmonised so that pain, emotional & physical symptoms may reduce in severity or even disappear altogether. It is hard to define the effects of Reiki, as the results will vary from one person to another. Reiki is an individual experience, ranging from subtle & sometimes hard to define, to the more profound. It is real & not a placebo as some will describe Reiki.
Reiki does not replace conventional medical treatment. It does complement & enhances all medical & therapeutic treatments. Reiki Ryoho is non-invasive & does no harm. It is spiritual in nature but not aligned with any religion & has an effect on us physically.
For those who wish to train as Reiki practitioners or therapists, it becomes a journey into personal & spiritual development.
What is Reiki?
Reiki (pron. Ray-key) is a healing energy that in a lot of ways, is beyond description & explanation. It is a subtle but profound natural energy that affects all levels of mind & body in a positive way. Reiki is gentle & non-invasive.
Reiki has a positive effect on the physical body & the emotional state of the mind. Reiki is a spiritual practice that enhances all areas of your life, assists in letting go of what is no longer needed relaxes & calms. Reiki is a non-invasive hands-on healing practice where your Reiki practitioner will lay their hands on your fully clothed body. Reiki flows into your body, placing you in deep relaxation & freeing up any stuck subtle energy channels or meridians. Reiki can bring harmony & connection to mind body & spirit.
Reiki is a Japanese word. The literal meaning of Reiki is 'Rei' means something mysterious, ethereal, sacred & energy of the heavens. 'Ki' means the atmosphere or something subtle & the energy of the earth. Reiki can be defined as an ethereal & sacred energy of the heavens & earth (or universe) which sustains all life.
The many benefits of Reiki are listed on many websites, positive anecdotal evidence given by many recipients including cancer patients. Volunteer Reiki practitioners are now in cancer care wards such as Solaris Care in Western Australia. There is a research paper done by scientist David McManus collating existing research on Reiki.
---
Contact us today for more information.
---