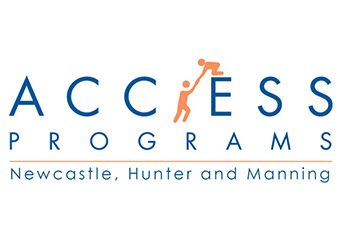 Access New Castle, Hunter-Manning
Clicking on the Send Me Details Now button opens an enquiry form where you can message Tanya Russell directly
Send Me Details Now
Good mental health underpins all aspects of a person's life including self-worth, forming and maintaining relationships, and the ability to perform well in work and study. Access Newcastle Hunter Manning provides individual counselling and workplace consulting services aimed at enhancing and improving employee morale and productivity.
Access Newcastle, Hunter-Manning
Focus areas
Health issues
Loss
Grief
Well-being
Stress management
Professional supervision
---
---
About ACCESS
Access Newcastle has provided Employee Assistance Programs (EAP) for more than 20 years across Newcastle, Lake Macquarie, Upper Hunter and Manning region.
Services
Counselling
Access Newcastle Hunter Manning offers a wide range of counselling services to assist individuals, couples and families achieve optimal mental health and wellbeing. Anyone struggling with daily stress, or even major life events such as redundancy, a separation or other personal or family issues, can turn to us for support. No issue is too big or too small.
Counselling involves confidential conversations about issues or concerns, helping to gain clarity and working towards a resolution. The aim of counselling is to build personal skills and strengths to improve the ability to cope.
How you feel is always a good way of judging when you might need counselling assistance.
If you find yourself:
being distracted by problems at work or home


getting tired or sick


having days off


feeling emotional


running late


missing deadlines


being involved in conflicts


burdened by everyday concerns


concerned that you are developing a mental health issue


you may wish to utilise your EAP with Access Newcastle Hunter Manning.
Some common issues for which people seek assistance:
relationship and family problems


grief and loss


major life changes


conflict with fellow workers


gambling


alcohol and drug use


stress


managing children's issues


emotional distress.


Whatever the nature and extent of your concerns, contact us to learn more about how our services may be able to assist you.
Professional Supervision
Professional supervision allows an individual to talk to someone outside his/her organisation about work and the various factors that influence and impact on him/her, personally and professionally. It is different from counselling. Counselling explores deeper psychological factors with the aim of improving mental health, whereas professional supervision is a process where the 'whole' person is considered and strategies identified to provide support in a professional setting.
Access Newcastle Hunter Manning's Professional Supervision program can be used for debriefing, real-time problem solving and learning new skills and can complement executive coaching.
Whatever your profession and the nature of your work environment, professional supervision is a useful service for helping you to enhance productivity in the workplace. If you feel you, or one of your colleagues, would benefit from professional supervision contact us so we can talk about tailoring a package to suit your needs.
Executive Coaching
Any form of coaching, including executive coaching, is a process whereby an individual and his/her "coach" develop a working relationship geared towards enhancing or learning skills that move individuals towards achieving business or professional goals. The focus may be on leadership or any aspect of management that an individual would like to address. Executive coaching does not necessarily focus on how to run a business, the focus is more on the human aspect of leadership and management, acknowledging that there is a difference between the two.
Areas in which Access Newcastle Hunter Manning staff can provide executive coaching include:
Debriefing with managers/leaders regarding any work situation – whether that be a personal situation, staff-related or operational


Discussion on how to create positive workplace cultures – topics can be tailored according to each manager/ leader's area of confidence, skills and work situation. Topics may include how to have difficult conversations with staff; promoting good mental health in the workplace; keeping staff engaged, managing difficult workplace relationships; managing time and effective leadership skills including emotional intelligence. This list is not exhaustive and may include other topics as they arise.


Supporting a healthy work/life balance for managers/ leaders as well as achieving a healthy level of acceptance in some aspects of their work.


Real-time problem-solving.


Any topic in relation to skill development from a psychological perspective in order to achieve set work and personal goals.


Professional supervision and coaching is not "counselling". If there are any mental health issues raised during the course of supervision and coaching, these will be addressed with advice on how to seek further support, for example through EAP counselling, doctor, family members and so on.
If you feel you, or managers/ leaders in your workplace would benefit from Executive Coaching, contact us so we can talk about tailoring a package to suit your needs.
Workshops
Access Newcastle Hunter Manning develops and delivers a range of workshops and presentations to suit the needs of your organisation and employees. If considering hosting workshops in your organisation, we recommend you talk with a member of our team so that together, we can devise a program that will meet your desired objective.
Some of the topics we present include:
Work/life balance


Looking after your mental health in the workplace


Supporting employees in the workplace with mental health issues


Positive workplace culture


Building resilience


How to have difficult conversations


Workplace bullying


Resilience through change.


Elements of a variety of these topics can be consolidated into one overarching presentation, ensuring the workshop is tailored to your workforce needs. If you feel your organisation would benefit from tailored presentations, aimed at improving workplace culture in all its forms, contact us so we can talk about tailoring a package to suit your needs.
Workplace Mediation
If you are looking for a solution for workplace conflict, mediation can provide the opportunity to improve working relationships. Access Newcastle Hunter Manning's trained mediators can facilitate communication where each party respectfully shares individual perspectives but does not attempt to gain agreement around these perspectives. Rather, the mediator's role is to help create an agreement about how each party will behave in the workplace, appreciating each other's differences, but also acknowledging that some behaviours will need to change in order to improve working relationships.
Mediation often proves useful when:
Team members find it difficult to communicate respectfully with each other
After a team member has lodged a complaint against another team member and the relationship between them has deteriorated.
If you feel your organisation would benefit from workplace mediation, contact us for a cost estimate.
---