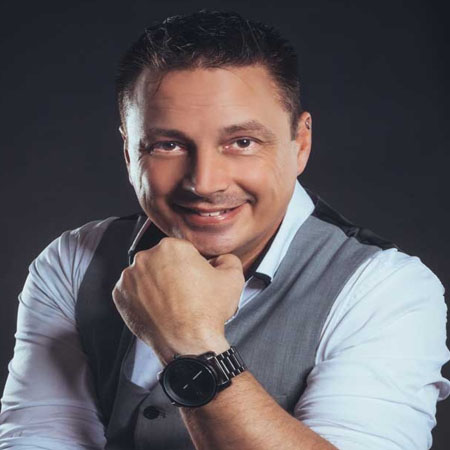 Ace Hypnotherapy & Holistic Services
Clicking on the Send Me Details Now button opens an enquiry form where you can message Ace Hypnotherapy & Holistic Services directly
Send Me Details Now
You've tried everything, yet you're still back where you started? Are you looking for a way to take back control of your life and stop suffering from stress, anxiety, fear or phobias? With Drew's help, you can overcome your restrictions and become yourself once again. Schedule your appointment today!
Hypnotist & Neuro-Linguistic Programming Practitioner
Focus areas
Fears
Telehealth
Hypnotherapist
Neuro-linguistic programming techniques
Anxiety
Bereavement
---
---
Drew is certified as a Master Hypnotist who trained with Tad James Co. He is a Time Line Therapist and Neuro-Linguistic Programming Practitioner specialising in:
Anxiety
Bereavement
Confidence
Dental anxiety
Exams, tests and speeches
Fears and phobias
Habits, cravings and fixation
Migraines and headaches
Pain control
Panic attack
Relationships
Sexual problems
Sleep disorders
Skin conditions
Sports performance
Stop smoking, cessation
Travel fears including flying
Weight loss management
Testimonials from Drew's Previous Clients
"Drew is a lovely, genuine human being who takes the time to listen and understand his client's issues. He has overcome many of his own obstacles in life and has an in-depth understanding of how our experiences can impact our thinking, emotions, triggers, impulses, relationships and hold us back from living the life we so desperately want to live. His gentle and non-judgemental approach puts you at ease instantly and I felt I could let my guard down with him immediately. Different therapy's work differently for people, hypnotherapy always leaves me feeling relaxed and peaceful for days afterwards and reduces my irrational responses to stressful situations, I always feel like I am much calmer after hypnosis. I believe hypnosis can work quicker on some issues rather than years of counselling as you are in a deeply relaxed state whilst confronting your issues. I would highly recommend Drews services to anyone. Don't live a sad life wandering, commit to taking the first step now, what have you got to lose!" - Belinda Binnington
"After a traumatic few years, I needed some help to find me again and believe "I can". I thought I may have been In the "too hard" basket for anyone to help me. I had leant on alcohol to numb my pain, and smoking cigarettes also became a partner in this. When I reached out to Drew, he was reassuring that my issues were real - but also he didn't judge and said he could help. I needed to be open and honest with what I was wanting from him - and he gave me that safe space. He told me up front that I would need probably a couple obsessions. and this was just the start of something to embrace and move forward. I was sceptical but also willing to try. Drew was amazing. He was reassuring, he was gentle, he was kind. After my session, I honestly felt like I had been hit by a bus and run over by a steam roller. but it was the first time that I had relaxed for the first time in years. I was tired, but I eerily felt good.. it was weird to describe.. Drew told me not to overthink things and just let the work that he had done - DO ITS JOB. Drew truly has a gift and I recommend him and his hypnotist therapy. I look forward to my future for the first time in years. I CANDO THIS. And I know the next session with him will make even more changes to the next healthier chapter of my life. Please let Drew help you DO THIS TOO." - Anonymous
Get in touch with Drew today to find out how he can help with your condition.
Services
Hypnotherapy Session
less than 1min
Hypnotherapy
Neuro Linguistic Programming (NLP)
Time Line Therapy®
Hypnotherapy Online
Neuro Linguistic Programming (NLP) Online
Hypnotherapy
Neuro Linguistic Programming (NLP)
Time Line Therapy®
Hypnotherapy Online
Neuro Linguistic Programming (NLP) Online
Hypnotherapy session in person or online. Requires additional 7 days of diary notes then 1.5 hour session with a a further tasking of 28 days recordings with follow up.
---