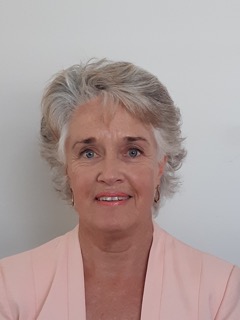 ACTIVATING CHANGE
Want to find out my availability, pricing or opening hours? Click on Send Me Details Now to get started.
Send Me Details Now
Clicking on the Send Me Details Now button opens an enquiry form where you can message Jenny Rawson directly
Balancing and harmonizing your mind, body and Spirit.
Jenny empowers women to unlock their profound potential to experience confidence and radiant vitality.
SPECIAL OFFERReceive a FREE copy of my 'Sounds of Creation' Meditation CD at your first session when you mention the Natural Therapy Pages.
About Activating Change
Servicing area
Mt. Waverley
---
Focus areas
Wellness
Inner healing
Headaches
Nurturing
Love
Spiritual awakening
---
---
Welcome to activating change in your life!
I empower women to unlock their profound potential to experience confidence and radiant vitality.
The Sacred Self Worth program is designed specifically for your individual needs. We identify the goal you want to achieve and I work with you to get the results you desire.
---
Sacred Self Worth Coaching
We work one on one in a sacred space each week where you can feel relaxed and supported by me throughout the program.
I know through my own experience when facing fears or resistance, it feels scary and uncomfortable. In my heart I know that leaning into this discomfort is the way to grow. It is a step-by-step process to unlock your potential to live your most empowered and confident life.
As you heal and let go of past pain you are able to embody a deeper sense of your true worth, respect for yourself and compassion.
Change takes time and each week we work collaboratively to create the structures, systems and Sacred Daily Routine to get your results.
I work with women who are committed to their personal and spiritual growth.
If this resonates with you I look forward to having a conversation with you.
Please contact me on 0409191999.


---
Remote Spiritual Healings and Channeling Sessions
What is this and how can it help you?
Let me begin with how I came to be involved in intuitive healing and channeling work.
Back in the early 1990's I was embarking on a self-discovery journey.
My four young children were all at primary school and I had a sense I was here for a specific purpose yet I had no idea what that was. So began my inner journey of unlocking my innate healing potential and awakening spiritually.
I did many Self Development and Spirituality courses. My passion was to help people discover their true nature and realize their potential by letting go of what no longer served them, heal their past emotional pain and reset their mind patterns towards what it is that they wanted.
During the time I spent gaining various Counseling and Coaching qualifications I also did Reiki I and II. During that process I was awakened to a gift I had for energetic healing and channeling from the Higher Self, together with my guides.
This was a profound experience for me. I feel privileged to share this with many who are seeking to know themselves better, heal their past and unlock their profound potential.
What happens in a Remote Spiritual Healing session?
In the sacred space of remote Spiritual healing and channeling, I spend time tuning into the client and then I set up a specific time to devote my entire focus for that person. As I tone to connect with my Higher Self and my guides I hear information (clairaudience), which I record whilst sending the healing energy. The sound/tonings that I do are a sacred way to release, clear and activate frequencies that assist to balance, heal and restore energies. This is a holistic experience including the mental, emotional, physical and spiritual energy bodies.
The session is approximately one hour. The recordings may vary in time depending on each client. The healing energies and frequencies are channeled for the full hour session. Then I send the recording and set up a time to have a follow up conversation.
Some of the benefits are:
Greater clarity and direction
Deep sense of peace and calm
Release of pain or tension
Spiritual healing and activation
Emotional healing
Past life healing
Thought re-patterning
When you book a session we talk about what it is that you would like to focus on. I also need your full name and date of birth.
The package includes your healing and channeling session, your recording and the follow up conversation where any questions can be answered.
If you are interested in this sacred process please call me on 0409191999 or send me a message.
---
Toning
Decades ago whilst doing my Meditation Teacher Training with the Chopra Center for Wellness I began to notice or hear (clairaudience) long tones or sounds whilst I was meditating. I had not heard this before and I was curious as to what to do with these beautiful sacred sounds or tones.

After a while I began to tone out loud and felt the difference in my body/mind energies. I felt more balanced and somehow lighter and clearer.

I began to intuitively use these sounds when I was working in a session doing energetic healing or Reiki . Clients would tell me they could feel the shifts and changes with the sounds moving or vibrating gently through their bodies. Other clients mentioned they 'saw' and felt different beautiful healing colours with the different sounds I was using. It was very relaxing and evoked a sense of deep peace. They could feel soothing in their emotional body and more peace mentally and physically. It is a beautiful spiritual frequency to embrace either personally or remotely.

What is Toning?

Toning is the creation of extended vocal sounds on a single vowel in order to experience the sound and its effects in other parts of the body.

It's a simple yet powerful technique, accessible to everyone regardless of vocal ability or training. Through toning you can immediately experience the effects of sound on your physical, mental, emotional, and spiritual well-being.

Its interesting to note that toning is like massaging body and mind from the inside out, meditative toning can help you focus and relax; release negative emotions; reduce stress; and improve stamina and concentration. OM is a well known tone or chant that helps bring deep peace and harmony, either said aloud or silently in the mind.

Toning synchronizes the brainwaves and helps relieve tension within a few minutes. Toning is also a wonderful technique for developing your voice-ear connection and enhancing your power of listening to everything around you.

Most of all, toning restores balance and harmony to the mind and body. It can help you awaken and deepen your sense of self, and align you to the deepest vibrations of soul and spirit. On the path of toning, you move toward the source of your own inner balance, creativity, well-being, and freedom.

Since the early 1980s, thousands of people have discovered toning, and found it useful for their own health and mental clarity. Doctors, nurses, psychologists, therapists, body workers, teachers, and business professionals have affirmed the benefits of toning in their lives and work.

If you are interested to know more or experience a remote Sound therapy Spiritual Healing session, please call me on 0409191999 or send me a message.

I also run small Toning Workshops to teach people how to use this remarkable form of personal healing available to each of us.
---
Sounds of Creation Meditation CD

'Sounds of Creation' incorporates Jenny's unique Angelic Healing Tones.
Feel your body realign and regenerate in the peace and quiet of your own home, any time you wish.

Special price of $19.95 plus postage and handling.

Click here to purchase online >>


---
SPECIAL OFFER
Receive a FREE copy of my 'Sounds of Creation' Meditation CD at your first session when you mention the Natural Therapy Pages.
---
Testimonials
"I recently had a Spiritual healing session with Jenny Rawson. Her ability to tap into the higher levels of Consciousness is simply wonderful. Jenny is a pure channel, healer and counsellor/coach listening with her heart and giving her knowledge and wisdom from this place. Her healing abilities stayed with me for days, it brought about changes in my body and the channelling was spot on. "
Barbara Stone

For years I kept all my emotions and issues buried inside. Eventually I found myself starting to become angry and i felt like I couldnt cope anymore. She has helped me realise that I have a choice and I can change or improve my life and the way I see or deal with things. Jenny helped with healing and releasing all the emotions and anger that I have kept inside. Thank you Jenny for all your amazing work and support.
T. Murphy


Jenny is such a warm and nurturing mentor. Her intuition and sensitivity make her a powerful healer and trusted advisor. Michelle


---

Do you know that you actually have everything you are looking for already inside of you, just waiting to emerge?

Take just a moment to consider the following questions:

How would you feel living your life feeling a greater sense of being reconnected to your innate wisdom and intuition?

How would you feel being able to surrender your love/hurt pain and
limitations and feel free from your past pain?

How would you feel experiencing less doubt and anxiety and feeling a greater sense of self- awareness, confidence and self worth?

Yes it is possible and it feels great!

Imagine waking up in the morning feeling stronger and more confident and knowing you are able to enjoy your life. That you now have the skills and understandings to feel empowered and to be happy being you!

My own inner healing journey began a long time ago as a result of being in space of life changing circumstances, great inner turmoil and emotional stress. As I look back I can see the enormous benefits that I have gained through my own inner change and growth. The new me emerged during that process and I discovered my lifes purpose. I feel really blessed to have been working for more than two decades assisting like-minded souls create the healing and inner change they desire.

When you can see your way forward and feel lighter and more confident, able to create ways to manage and manifest your reality, you can experience the joy, fun and happiness you deserve.

I look forward to being part of your self-discovery, healing and activating change in your life.

Cheers,

Jenny

Appointments available via Skype and phone.

Absent/Remote healings also available.


---
Testimonials

Jenny helped me validate who I really am. I walked out feeling lighter and brighter and more at peace with who I am. Stephanie P.


Jenny is a warm and caring person, a gifted, gentle and powerful healer. S. Bryant


---
To book or learn more, call Jenny on 0409 191 999, or click on the 'Make an Enquiry' button below.

Don't forget to mention the Natural Therapy pages when you book your first session to receive a FREE copy of my 'Sounds of Creation' Meditation CD.
---