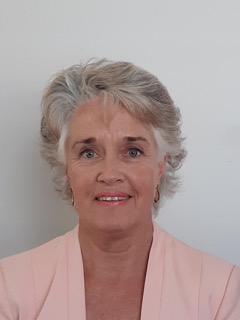 Member since 2008
ACTIVATING CHANGE
Jenny Rawson
Servicing area: Mt. Waverley
Balancing and harmonizing your mind, body and Spirit .

Weekly Meditation Circles currently available

Weekly Meditation Circles incorporating healing tones and sounds ….Small groups……. please contact Jenny to find out more
SPECIAL OFFER
Receive a FREE copy of my 'Sounds of Creation' Meditation CD at your first session when you mention the Natural Therapy Pages.
About Activating Change
---
Welcome to activating change in your life!

I am delighted that you are ready for an amazing inner journey of self-discovery and healing.

Change can be scary at times we all know that! Yet when you are feeling understood and nurtured, you can choose to be guided on an inner journey of deep healing, and growth. It takes commitment to create lasting change, however, the rewards are bountiful.

Having an open mind and a willingness to change are crucial to deep transformation. It takes courage to surrender the old and embrace the new. With guidance and insight the layers of pain and self- limitation can be healed and released.

We must get to know our negative thought patterns, feelings and emotions and how they arise and what are our triggers and patterns. Most of all, how we create and perpetuate and manage them. When you have a willingness to embrace your shadow side and a commitment to release what no longer serves you, then you can remember who you really are and live a vital, enjoyable, fulfilling and loving life.


---
Sounds of Creation Meditation CD

'Sounds of Creation' incorporates Jenny's unique Angelic Healing Tones.
Feel your body realign and regenerate in the peace and quiet of your own home, any time you wish.

Special price of $19.95 plus postage and handling.

Click here to purchase online >>


---
SPECIAL OFFER
Receive a FREE copy of my 'Sounds of Creation' Meditation CD at your first session when you mention the Natural Therapy Pages.
---
Testimonials

For years I kept all my emotions and issues buried inside. Eventually I found myself starting to become angry and i felt like I couldnt cope anymore. She has helped me realise that I have a choice and I can change or improve my life and the way I see or deal with things. Jenny helped with healing and releasing all the emotions and anger that I have kept inside. Thank you Jenny for all your amazing work and support.
T. Murphy


Jenny is such a warm and nurturing mentor. Her intuition and sensitivity make her a powerful healer and trusted advisor. Michelle


---

Do you know that you actually have everything you are looking for already inside of you, just waiting to emerge?

Take just a moment to consider the following questions:

How would you feel living your life feeling a greater sense of being reconnected to your innate wisdom and intuition?

How would you feel being able to surrender your love/hurt pain and
limitations and feel free from your past pain?

How would you feel experiencing less doubt and anxiety and feeling a greater sense of self- awareness, confidence and self worth?

Yes it is possible and it feels great!

Imagine waking up in the morning feeling stronger and more confident and knowing you are able to enjoy your life. That you now have the skills and understandings to feel empowered and to be happy being you!

My own inner healing journey began a long time ago as a result of being in space of life changing circumstances, great inner turmoil and emotional stress. As I look back I can see the enormous benefits that I have gained through my own inner change and growth. The new me emerged during that process and I discovered my lifes purpose. I feel really blessed to have been working for more than two decades assisting like-minded souls create the healing and inner change they desire.

When you can see your way forward and feel lighter and more confident, able to create ways to manage and manifest your reality, you can experience the joy, fun and happiness you deserve.

I look forward to being part of your self-discovery, healing and activating change in your life.

Cheers,

Jenny

Appointments available via Skype and phone.

Absent/Remote healings also available.


---
Testimonials

Jenny helped me validate who I really am. I walked out feeling lighter and brighter and more at peace with who I am. Stephanie P.


Jenny is a warm and caring person, a gifted, gentle and powerful healer. S. Bryant


---
To book or learn more, call Jenny on 0409 191 999, or click on the 'Make an Enquiry' button below.

Don't forget to mention the Natural Therapy pages when you book your first session to receive a FREE copy of my 'Sounds of Creation' Meditation CD.
---
Service categories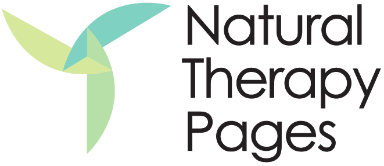 ACTIVATING CHANGE