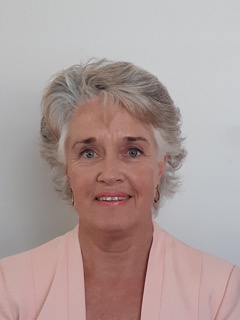 ACTIVATING CHANGE
Want to find out my availability, pricing or opening hours? Click on Send Me Details Now to get started.
Send Me Details Now
Clicking on the Send Me Details Now button opens an enquiry form where you can message Jenny Rawson directly
Activating Changes' Healer and Counsellor, Jenny specialises in Reiki; Aura Soma Colour Therapy and Meditation.Bringing you inspiration and transformation with heart, joy and intuitive wisdom. SPECIAL OFFERReceive a FREE copy of my 'Sounds of Creation' Meditation CD at your first session when you mention the Natural Therapy Pages.
Activating Change - Reiki & Aura Soma Colour Therapy
Servicing area
Mt. Waverley
---
Focus areas
Wellness
Inner healing
Headaches
Nurturing
Love
Spiritual awakening
---
---
Reiki

Reiki is a Japanese healing technique used for stress reduction and relaxation, as well as promoting healing.

It is administered by "laying on hands" and is founded on the principle that an unseen "life force energy" flows through us and is what causes us to be alive. If our "life force" is low, we are more likely to get sick or feel stress, and if it is high, we are more capable of being happy and healthy.

Reiki is a simple, natural and safe method of spiritual healing that everyone can use. It is able to be used in conjunction with all other medical or therapeutic techniques to relieve side effects and promote recovery.
Creates deep relaxation and aids the body to release stress and tension,
It accelerates the body's self-healing abilities,
Aids better sleep,
Reduces blood pressure
Helps relieve pain,
Removes energy blockages, adjusts the energy flow of the endocrine system bringing the body into balance and harmony,
Reduces some of the side effects of drugs and helps the body to recover from drug therapy after surgery and chemotherapy,
Supports the immune system,
Raises the vibrational frequency of the body,
Helps spiritual growth and emotional clearing
---
Aura Soma Colour Therapy

Aura-Soma is one of the most recognised and respected Colour Therapy systems and combines crystals, herbs, plant extracts, essential oils and colour. The word Aura means light and Soma means body (Greek), or being (Aramaic), or living energies (Sanskrit).

"Aura-Soma connects light to the physical body, it speaks of the being of light within and the living energies of light that surround us".

One of Aura-Soma's philosophies is that it is self-selective - the person selects the remedy themselves. It is also referred to as a soul therapy, from an Aura-Soma perspective, it is Super consciousness that selects the colour combinations (the soul, spirit etc) and reflects the clients colour code in time.

Aura-Soma is about holistic healing of the body, mind and soul, not just one individual aspect. Aura-Soma is a "non-intrusive soul therapy", it is non-intrusive because for the first time in a therapeutic system, it is the client that chooses the remedy for themselves.



---
Crystal Beds

Each crystal light bed has 7 quartz crystals suspended above it, aligning with and corresponding to the 7 chakras of the human body. A session consists of lying on the bed for approximately 20 minutes while listening to soothing music. The crystals radiate colour to the respective chakras to cleanse and balance their energies.



---
For more information or to book a Reiki or Aura Soma session, call Jenny today on 0409 191 999, or click on the 'Make an Enquiry' button below.

Don't forget to mention the Natural Therapy pages when you book your first session to receive a FREE copy of my 'Sounds of Creation' Meditation CD.
---