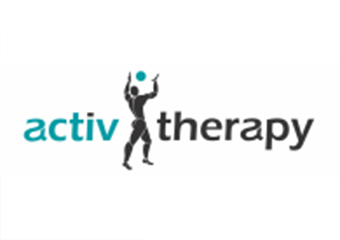 Clicking on the Send Me Details Now button opens an enquiry form where you can message Andrew Rivet directly
Send Me Details Now
A HEALTHIER YOU STARTS HEREPhysiotherapy ~ Chiropractic ~ Massage
Activtherapy
Focus areas
Lower back pain
Sciatica
Stress management
Physical health
Taping
Fitness
---
---
ABOUT
Dedicated time
Our therapists spend the time with you. We dont use assistants and we dont treat 2 or 3 patients at the same time.
​
Treatment that works
Our assessment and treatment is targeted at the cause of your problem and not just the symptoms. We focus on getting fast results as well as providing a treatment plan for lasting results.
Hands on treatment
Our therapists are all experienced in a range of manual techniques to immediate pain relief from your symptoms.
All your needs in one stop
Our team integrates chiropractic, physiotherapy, massage tharapy and exercise physiology to ensure that we use the best treatment techniques out there to help you.
---
SERVICES
Physiotherapy
Hands on treatment for the cause of your symptoms
Dedicated to finding and treating the cause
Activ Therapy Physiotherapists are trained in assessment techniques to find the cause of your symptoms. Our treatment utilises innovative hands on techniques combined with adjunct therapies such as western acupuncture and taping. All our patients receive comprehensive tailored exercise prescription to address your specific problem areas and provide with you with a long term solution. We understand that maintaining good physical health often depends upon many factors and our physiotherapists use a variety of therapies to achieve lasting health improvements.
Chiropractic
Treating all body regions using a holistic approach
Helping you achieve a healthy body
Activ Therapy Chiropractors deal with the entire body use a specific approach in diagnosing and treating the cause of your symptoms. We look at the overall health of your spine and body as a whole. We understand that maintaining good physical health often depends upon many factors and our chiropractors use a variety of therapies to achieve lasting improvements in your health.
Massage Therapy
Professional and qualified massage therapy
Massage and its many benefits
TIRED, SORE AND STRESSED OUT? Most people would agree a massage makes them feel good. But many probably don't realise exactly how good a regular massage is for their overall health. Did you know massage could improve performance, aid recovery, prevent and eliminate injuries, reduce stress and even enhance metabolism and circulation? With so many alternative health treatments available it's little wonder people get confused about where to go when they're not feeling the best. Here are just some ways a massage could help you!
Exercise Physiology
Exercise based treatment for chronic disease and rehab
The exercise specialists
At ActivTherapy, our exercise physiologists specialise in helping our patients achieve all around good health through exercise. We offer tailored programs for a wide range of people from anyone who just wants to improve their fitness through to those with medical conditions.
For Employers
Services for employers and companies
Improving the health of local workers
Workplace injuries and the affects of them on the workplace in many ways, some obvious including lost time through injury (LTIs) as well as others that may be harder to calculate such as reduced morale and productivity. a study by the National Health and Safety Commission in 2004 found the total cost of workplace injury on businesses in Australia went up to 82.8 billion dollars!
Sports Physiotherapy
In clinic and onsite sports physiotherapy services
At Activ Therapy we understand that helping minimise injuries and achieving the best performance for athletes, clubs and individuals looking to improve their fitness means developing an understanding of specific needs and training methods in each organisation.
Dry Needling
Western acupuncture for musculoskeletal conditions
What is dry needling?
All Activ Therapy practitioners are skilled in the practice of dry needling and utilise it seamlessly with other techniques to provide the best treatment effect. Sometimes referred to as "Western acupuncture", dry needling is a therapeutic technique using fine sterilised needles which are inserted into specific points in the body. This differs from various injection needling types where saline, corticosteroid or an anaesthetic may be injected and from acupuncture which is also a non-injection approach based on traditional Eastern philosophies.
A.R.T
Active Release Techniques for functional recovery
What is ART and who can benefit from it?
Activ Release techniques are a soft tissue technique combining assessment and treatment for problems involving the nerves, muscles, ligaments, tendons and fascia. It is an approach that focuses on the affect that can be caused by the overuse of muscles.
Common conditions including lower back pain with sciatica, rotator cuff pain, tennis elbow, carpal tunnel syndrome, headaches, shin splints and plantar fasciitis are often a result of this prolonged overuse of certain muscle groups.
---
For all enquiries contact us today!
---