Member since 2013
Acu-Care Naturopathics
Paul Neilson
166B Acton ave
Perth WA 6104
Servicing area: servicing the greater Perth area including Belmont Vic park & south Perth
Focus area:
Shoulder problems
Migraines
Pain management
...
Want to find out my availability, pricing or opening hours? Click on Send Me Details Now to get started.
Thank you for taking the time to view the Acu-Care Natural therapy pages. We are one of belmont's most popular acupuncture clinics with great patient reviews, we regularly treat neck and shoulder pain, sciatica, tennis elbow, capral tunnel syndrome, mirgaine headaches and more. Please take the time to read through these pages as it will give you all the info you would want to know about acupuncture, the practitioner, fees, how acupuncture works, and what to expect in a consultation. if you have any other questions please dont hesitate to call me on 9478-1415 or for a faster response text to 0410094602.
Best of health
Paul Neilson L.Ac, ND.
About Acu-Care Naturopathics
166B Acton Avenue Rivervale
Perth 6103.
Acupuncture Clinic Phone: 94781415 or 0410094602

Welcome To Acu-Care Naturopathics

Thank you for taking the time to view the Acu-Care Naturopathics website. ACN is an acucpuncture clinic in Rivervale Perth dedicated to treating clients for improved health outcomes.

Paul Neilson is a registered acupuncturist, Naturopath and remedial therapist and is the acupuncturist at Acu-Care Naturopathics. The clinic is based in central Rivervale and offers a friendly and peaceful environment in which to experience the benefits of one of the worlds most ancient medical systems. Acupuncture's ability to stimulate the body's own defence and repair systems means that it is able to help a wide range of physical and emotional conditions.

The effectiveness of acupuncture treatment for many of today's chronic health problems means that it is now practiced throughout the world and is becoming ever more popular both as a complement and as a genuine alternative, to western medicine.
Today many medical doctors and specialists believe that either pharmaceutical medicine or/and surgery are the only ways to treat common health conditions.
Many of Paul's patients book an acupuncture appointment to try an alternative treatment to surgery or try to come off or reduce their growing dependance on pharmaceutical drugs.
Patients generally find to their surprise, that after only 1 or 2 acupuncture sessions their pain levels are significantly reduced and many people are able to avoid surgery or greatly reduce dependance on medical drugs after having regular acupuncture treatments.
Sucessful acupuncture treatment will depend on a few factors:
1) Whether your condition is acute or chronic.
An acute conditions is a health issue that you have had for less than 3 months, acupuncture treatment for this is carried out with appointments close together, ie a total of upto 6 appointments at 3 per week for 2 weeks and in many cases much less.
2) A chronic condition is considered chronic if you've had it for more than 3 months. Chronic conditions generally require a more consistant treatment plan carried out over a longer period of time to acheive a pain free state.
3) Whether you can avoid doing the activity that's caused your condition in the first place (if applicable)
Many people avoid acupuncture because of a fear of needles, however acupuncture patient's are surprised to find that acupuncture is generally painless, I use ultra-fine sterilized single use needles and a gentle technique, that adds to a relaxing treatment.
A quick Google search will confirm that acupuncture is commonly used to treat pain syndromes, such as: migraine headaches, sciatica, neck and shoulder pain, knee / wrist pain, tennis elbow, and so on.
Pain is a symptom, the severity of your pain and how long you've had it should serve as your guide, if the pain you are experiencing does not go away or lessen within a few weeks of onset, then it is time to focus on an acupuncture treatment plan rather than continue masking the pain with pharmaceuticals, which in the long run can cause dependance and liver, kidney and stomach damage.
Acupuncture is a good choice to combat painful conditions, it is time honoured and a drug free holistic approach to your health.
How Will Acupuncture Treat My Pain.
1) Blood tests and MRIs have shown that acupuncture can repair damaged tissue and help create new healthy tissue.
2) Acupuncture modulate's your Neuro-endocrine system.
3) Acupuncture vasodilates your injured body part and reduces swelling in the nerve endings that keep sending pain signals to the brain.
4) Acupuncture increase's the bodies level of endorphins which then decrease the bodies pain levels.
5) Acupuncture can then increase blood flow through the body to the area's that have become painful, stagnant and inflamed.
What Does Acupuncture Feel Like.
Acupuncture needles are extremely fine which means they are virtually painless. To the astonishment of people that choose acupuncture, they find it relaxing and not painful at all, however no pain does not mean no sensation. The most common sensations during acupuncture treatment are:
1) A slight dull ache around the points being treated, which is described as being very mild and not painful and only lasts a minute or so.
2) A tingling sensation around the area being treated and is described as pleasant.
3) An electrical type sensation that runs up or down the body part being treated and lasts only a few seconds and often described as a light jolt.
4) A warm sensation that surounds the area being treated and is described as being very relaxing.
All of the sensations listed above are mild and very transient and don't cause pain and when you experience any one of these sensations you're literally feeling acupuncture working. Acupuncture is a holistic drug free approach to treating health and is a time honoured system of at least 2000 years old Acupuncture treats both acute and chronic health issues and can be used as a compliment to your current medical treatment or as a suitable alternative.
Some Of The Common Conditions Acupuncture Treats:

Addiction (smoking, alcohol, drugs & sugar)
Anxiety
Arthritis
Asthma
Backache
Bell's Palsy
Bronchial Asthma
Carpal Tunnel
Common Cold
Constipation
Cough
Depression
Diarrhea
Female issues
Fibromyalgia
Frozen Shoulder
Hay Fever
Insomnia
Induces Labor
IBS
Knee Disorders
Nausea
Neck Pain
Numbness
Post-op Pain
Seasonal Allergies
Soft Tissue Disorders
Sinusitis
Stroke
Stress
Incontinence
Tennis Elbow
Toothache
Urine Retention
Strengthens the functioning of internal organs


What Are The Benifits Of Acupuncture ?

1) A Healthier Immune System

2) Reduce or alleviate pain and inflammation

3) Homeostatic or regulatory effect (blood pressure stabilized)

4) Improved sleep patterns – fall asleep easier, sleep sounder

5) More relaxed and better able to focus

6) Greater mobility: The possibility of a reduction in prescribed medicine

7) More energy and an overall sense of well being

8) A happier you.

What Hapens When I Go For Acupuncture Treatment ?

During the first consultation, i will ask you questions about your present symptoms, your past medical history, current medications, a well as your current state of well being eg: your appetite, digestion, energy levels, temperature regulation, sleep, emotions, ect. From your answers and my observation of your tongue and taking your pulses, I will formulate a diagnosis and a treatment plan, which I will discuss with you.

Acupuncture points are then selected according to this diagnosis. The acupuncture treatment plan may include remedial therapy, Bowen therapy, Acupressure, Moxabustion, cupping, herbal medicine, homeopathy and occasionally electro-acupuncture which I will explain if they are to be used.

At subsequent consultations, I will ask how you felt after the treatment and whether there has been any change in your presenting symptoms. Often people experience an improving sense of well-being after only one or two acupuncture sessions.


Regardless of your medically diagnosed condition acupuncture will make a big difference. To find out if your particular health problem may be improved through acupuncture treatment and to make an appointment please phone Paul Neilson on 9478-1415. or text to 0410094602



Best of health

Paul Neilson. CMP. L.Ac. DHM. ND. RT
Qualification details
Diploma of Health
Science Remedial Therapy
Post Graduate Diploma of Homeopathy
Advanced Diploma of Health Science Naturopathy
Bachelor of Health Science Complementary Medicine
Graduate Diploma of Clinical Acupuncture
Qualified Bowen therapist, Myopractic therapist, Remedial therapist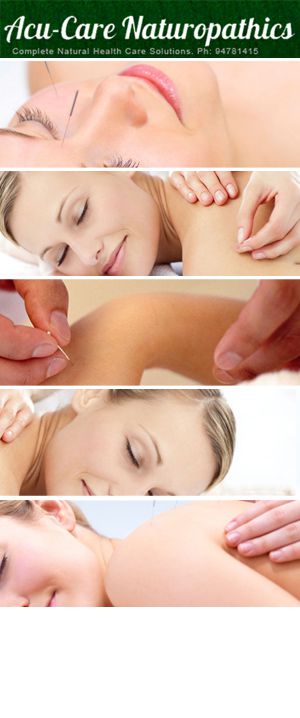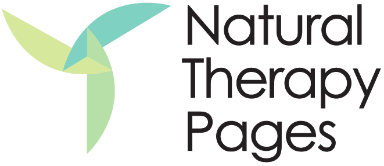 Acu-Care Naturopathics