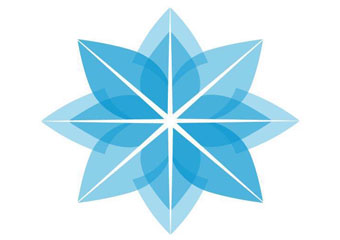 AcuHealth Acupuncture Clinic
Clicking on the Send Me Details Now button opens an enquiry form where you can message Heidi Weiss directly
Send Me Details Now
Are you more stressed than anything else in your journey to parenthood? Getting answers and support for your health journey can be challenging, which is why AcuHealth understands how difficult it can be. Book a consultation with AcuHealth and get help on your fertility journey today!
Acupuncturists for Womens Health & Wellness
Servicing area
Wilston, Queensland
---
Focus areas
Anxiety
Pregnancy support
Menopause
Women's wellness
Postnatal support
Stress management
---
---
Since 2004, AcuHealth has helped patients achieve a better quality of life through the use of Chinese medicine holistically, including physical, emotional, and mental wellbeing.
Throughout the years, the clinic has seen a variety of general health concerns and has been honoured to treat whole families and families-to-be, witnessing the birth of countless newborns.
The treatments are tailored to suit each individual, aiming to treat the person rather than to treat diseases or disorders.
All patients receive high-quality care in a professional and friendly atmosphere.
The clinic also offers comprehensive treatments for women's health, covering everything from irregular menstruation, fertility, pregnancy, postpartum care and menopause.
Services Offered
Acupuncture for Women's Health
Women's Health encompasses an array of conditions that go from adolescence to menopause.
During this journey, women may encounter symptoms they are unsure of how to handle alone.
As a complementary treatment to other forms of treatment, some of these conditions may be helped with acupuncture.
Acupuncture for Fertility and IVF Support
The team at AcuHealth recognises and values the commitment required with preconception care, as well as the emotional changes that can occur during the fertility journey.
Practitioners are familiar with the procedures involved in Assisted Reproductive Technologies (ART) like IVF, IUI and ICSI.
Herbal treatments and acupuncture may complement each other in assisting fertility.
Acupuncture for Stress and Emotional Wellness
The body's stress hormone, cortisol, raises blood pressure and suppresses immunity when we are under stress.
When these symptoms persist, they can develop into anxiety, depression, fatigue, insomnia/sleep disorders, digestive problems, and tension headaches.
Good quality sleep is also fundamental to maintaining good health.
In preserving physical, psychological, and spiritual health, AcuHealth emphasises the importance of adequate sleep.
In Traditional Chinese Medicine, the mind and body interact as one: emotions influence the body physiologically, and vice versa.
Acupuncture for Musculoskeletal Problems
Many people suffer from musculoskeletal disorders. The most common complaint is pain and reduced mobility.
AcuHealth offers a variety of therapeutic methods to treat musculoskeletal conditions, including:
Acupuncture
Massage
Cupping
Gua sha (scraping)
Moxibustion
Chinese herbs
Electro-acupuncture
Acupuncture for Digestive Issues
An unbalanced digestive system may indicate an underlying health problem and result in unbalanced hormone levels and overactive nervous systems.
You may experience many digestive symptoms such as:
Bloating
Nausea
Vomiting
Constipation
Diarrhea
IBS
Crohn's disease
Indigestion
Abdominal pain
Poor appetite
Ulcers
Reflux or heartburn
Bacterial infections
Hemorrhoids
AcuHealth uses a variety of different treatment methods to address these conditions. including:
Acupuncture
Moxibustion
Chinese herbs
Nutritional supplementation
Hair mineral analysis
Diet and lifestyle advice
Find out how AcuHealth can help you, schedule a consultation today!
Acupuncture
Traditional Chinese Medicine (TCM)
Natural Fertility Management
1hr Acupuncture Consultation and Treatment
Qi Beauty Facial and Acupuncture
1hr
1hr Qi Beauty Facial with Acupuncture Treatment
Qualifications
Bachelor of Health Science In Acupuncture Therapy
Master of Reproductive Medicine
Professional Membership
AACMA - Australian Acupuncture and Chinese Medicine Association
AHPRA - Australian Health Practitioner Regulation Agency
Chinese Medicine Board of Australia
---