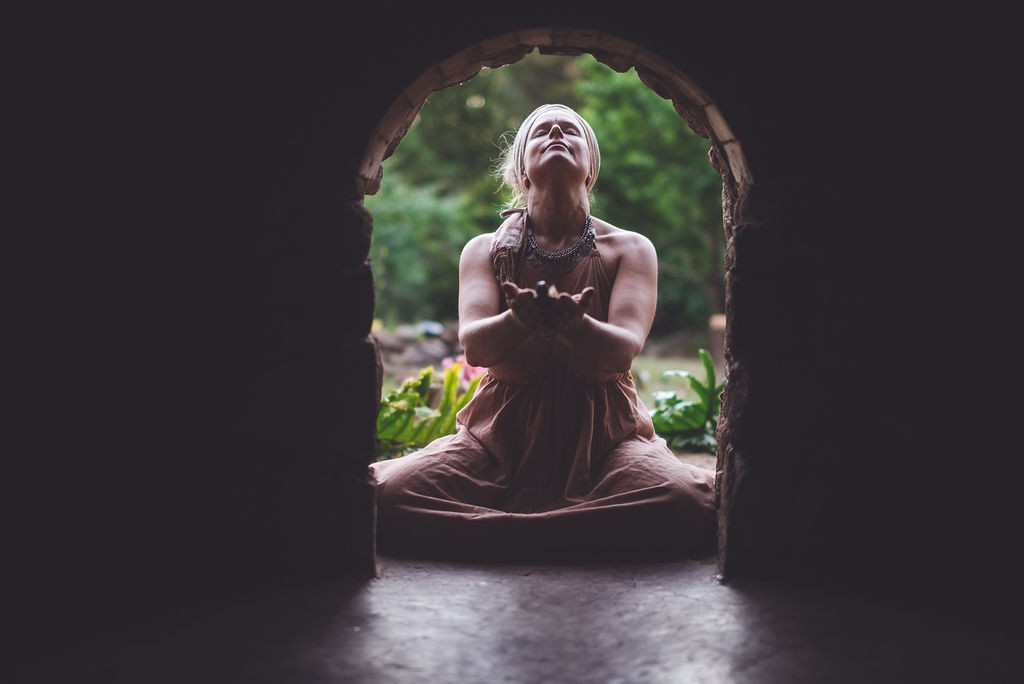 Inner Balance Sanctuary
Want to find out my availability, pricing or opening hours? Click on Send Me Details Now to get started.
Send Me Details Now
Clicking on the Send Me Details Now button opens an enquiry form where you can message Tanya Wester directly
Welcome to Inner Balance Sanctuary with over 20 years experience as both a massage therapist and acupuncturist Tanya integrates all her knowledge from years of upskilling to nurture your Body, Mind and Soul. She weaves Sound healing, Massage, and Acupuncture into an intuitive session designed for your unique requirements. Acutonics and Biofield tuning are sound healing modalites that apply divine sound vibrations into the body via the acupuncture points for deep healing and reblalanceing. She accompanies her main therapies with these deeply relaxing sound healing tools as well as crystal and tibetan singing bowls for deep relaxation and rejuvenation. Tanya has devloped her own modality of Temple bodywork that she also teaches in a 6 month self development trainig that includes 3 in person retreats, online live zoom classes and resources. Starting JULY 2021. Perfect for practitioners wanting to deepen thier massage sessions to incorporate sacred spirituality into their sessions or someone who wants to begin a new career.  Contact Tanya on 0433030488 or visit www.innerbalancesanctuary.com  or www.sha-mana.com    
Tanya Wester
Servicing area
Byron Bay, New South Wales
---
Focus areas
Nurturing
Mantra
Sinus
Bloating
Diarrhoea
Love
---
Relax... Be Still... Nourish... Energize... Refresh
Mind, Body & Soul

Clinic Hours:
---
Mon - Thursday 9.00am - 7:00pm
Saturday - 9:00am - 5:00pm

Please call me if you have any questions or, if you would like to work out a treatment plan for you.
Mobile - 0433030488
Join our Mailing list for a monthly newsletter with special deals and great information.
Consultation prices:
---
Health rebates available from some health funds

Acupuncture
may include cupping and moxa
$80


Acupuncture & massage
1hr = $90
1.5 hrs = $140

Facial Rejuvenation Acupuncture & Massage
1.5 hrs = $150
Facial Rejuvenation Massage with tuning forks - plus head massage
1.5hr - $150
Sha'mana Temple Bodywork - includes - hawaiian massage - tuning forks - sound healing - acupucture/acupressure, crystal healing and mantra.
3hrs - $315
Remedial Massage
1hr = $120
1.5hrs = $150

Hawaiian Bodywork
1 hr = $120
1.5hrs = $150
2hrs = $200

Gift Vouchers Available
Great Idea for mothers day, birthdays, special occasions, and any other occasion.

Call me if you want to make a package deal with a combination of treatments.

Gift vouchers are all beautifully presented and include some space for you to write a personal message.

Tanya 0433030488

Testimonials
---
" Tanya has an amazing ability to be able to tune into your body when it comes to healing with her various forms of massage techniques. Her clinic is a peaceful haven where one can totally relax and unwind. Her understanding of Chinese Traditional Medicine allows her to treat many conditions and I highly recommend that anyone visit Tanya's clinic to sample her wonderfully healing methods. "
Anne, Reflexologist

Dear Tanya
" Finding you when I really needed help with my back and then my knee was definitely the universe pointing me to the right person at the right time. I was so grateful you saw me at such short notice. Thank you so much. The fact that in only two treatments I am now back to a pain free state is a testament to the high level of your clinical skills. The acupuncture and massage stabilised my lumbar and pelvic regions. My knee has not felt this good in ages.
You have a depth of therapeutic knowledge that is wonderful. You also have a calming and caring personal aura. The treatment sessions with you were some of the best I have ever experienced. I have a great respect for traditional therapeutic modalities and practitioners such as yourself combine them effortlessly. Working in health care I see many people that find relief from acupuncture and massage rather than taking analgesics. I just wish I had found you sooner but I am sure that anyone booking treatments with you in your new clinic will be glad they did."
Krissi, Registered Nurse

"I was treated by Tanya for frozen shoulder problems over a number of months. Tanya used acupuncture and massage mostly but also cupping.
I describe Tanya as a true professional with a really caring personality. She was patient and thorough and I experienced marked improvement in my condition over her period of treatment.
Besides her treatments, I enjoyed her conversation during the treatments as we discussed and solved the problems of the world big and small. We will miss her presence in Sydney but are confident that she will be recognized as someone special wherever she sets up a practice."
Peter Nixon, Financial Adviser

"Tanya is an excellent massage therapist that understands not only the body but also cares about the person's soul. She blends her skills with her intuition and provides a consistently high quality service that leaves you feeling relaxed and at ease. 
I can highly recommend her as a massage therapist and I especially enjoy her Hawaiian massage."
N.H, Councellor, Journey Practitioner

"Over the last year or so I've had numerous massage and acupuncture appointments with Tanya, during which I was seeking treatment for work- and stress-related issues, such as muscle aches, neck & back pain, and insomnia. Tanya's friendliness, professionalism and skill at what she's doing are outstanding and made me go back on a regular basis. Tanya managed to make me feel refreshed and re-energized after each treatment, and helped me fix above mentioned issues over time, for which I'm really grateful."
Michael T., 34yo, Project Manager

"Tanya treated me with acupuncture for problems associated with chronic kidney disease and post-transplant side effects.
Tanya was very concerned with the details of my conditions and ensured that any treatment would not further agrivate any pain. Her treatment was not painful, she was knowlegeable and was prepared to research anything she may not have been familiar with. I found her company made the treatment more enjoyable and she provided a warm, nurturing environment.
I believe that benefits of acupuncture are best achieved through long-term treatment, allowing the body to heal and minimise the amount of medications that may have to take.
I was suffering from fluid retention, mentrual cycle disruptions and stomach problems associated with the medications I am required to take, post-transplant. I believe that Tanya's treatment alleviated some of the pain, aided in the quick return of my regualr menstrual cycle and eased the bloating I was experiencing.
I would highly recommend anyone who is suffering any ill-health or stress to try acupuncture. It is a safer alternative to medications that can have long and disasterous repurcussions."
S.M., Project Manager & Journalist

"I have benefited from Tanya's gentle and attentive acupressure skills as well as her extraordinary talents as a massage therapist. I have had massages in 10 different countries and Tanya's is up there with the best I have ever had the pleasure to enjoy. She has a perfect blend of originality, technical ability and presence of mind which combine to give a very satisfying treatment every time. She always catered to my specific health needs that presented on the day of the session and so tailoring the treatment for optimum results.
I highly recommend her both as an employee and as a service provider. I will miss her treatments in Sydney dearly."
Kim Maiorano, Grow Massage

"I have had the wonderful opportunity of experiencing Hawaiian Bodywork and healings with Tanya Wester.
Her calm manner is an asset to her profession. She strives for perfection and knowledge which instills confidence. Her success both as a business woman and friend makes her very popular.
Tanya is an authentic loving healer, and I would highly recommend anybody to experience her amazing treatments."
Una Segal, Massage Therapist/ bodyworker/ Aestheticienne


Scroll down for further information about my therapeutic services!
Sha'mana Temple Body Work
This is Tanya's signature treatment, designed to treat body, mind and soul. It is a 3 hr session that begins with intention and ceremony, continues with hawaiian massage and tuning forks and ends with a sound healing with crystal tibetan sining bowls. This deeply nurturing and nourishing session will unwind the nervous system, refill your cup and bring you back home to your self. reconnect, realign and centre back into your devine self. Oils, essential oils, crystals, art and oracle cards may be used in this session.
3hrs - $310
Sound healing & Sonic Soul Retrieval Acupuncture without needles.
Tanya has currently completed level 1&2 of acutonics tuning fork therapy and level 1 of Biofield tuning. She combines this knowledge along with her acupuncture and therapeutic councelling skills to treat you to a sonic acpuncture and sound sound healing session. Can be used just as acupuncture to treat internal and external conditions and mental emotional imbalances.
Sonic soul retrieval this modality of biofield tuning can release trasuma held in the aura and body to bring deep transformation.
1 hr - 1.5 hrs - $140
Do you experience any of the following symptoms ?
---
Anxiety
Arthritis
Asthma
BACK PAIN
Chronic fatigue
Constipation
Cough, Cold
Depression
DIGESTIVE problems
Diarrhoea
Dizziness
Flu
Gynocological problems:
PMS , Painful Periods, heavy, light, prolonged, irregular.
Headaches
INSOMNIA
Irritable bowel
Jaw pain
Low energy
MENOPAUSE:
emotional, hot flushes, night sweats, palpatations....
Muscle pain
Neck and back pain
PAIN
Sinus
skin conditions
STRESS
Tinitus
If you are suffering from any of these symptoms, then Acupuncture or Herbal Medicine, may be the answer you have been looking for.

Call Tanya to discuss your condition and to work out a treatment plan that suits you. m 0433030488
Acupuncture
---
Acupuncture is a science that has been around for thousands of years, and in this time has been refined into a modern and recognized healing tool. Acupuncture is not only good for muscular pain and headaches, but can be the answer to many conditions, diseases and even the little complaints which seem insignificant.
Acupunture works on the Nervous system, immune system and the meridian systems (lines of energy running through your body) to re-balance and restore vitality and health within your body.
~ For anyone who is apprehensive about acupuncture, that is perfectly OK. I can honestly say that I was too. After my first experience of acupuncture I was so impressed by the results and how pain free the treatment was that I now actually go for acupuncture to relax. Acupuncture generally doesnt hurt at all, the needles are so fine and they penetrate the skin so quickly that they by-pass the pain receptors in the skin that would usually send the message of pain to the brain to initiate a response.
Common sensations during acupuncture:

There are different sensations that are common during acupuncture which have been described as a numbness, a heavy feeling around the area or a light tingling sensation.

Acupuncture also releases natural pain killers in your body as well as endorphines which makes you feel amazing and increases your overall sense of wellbeing.

Acupuncture can be deeply relaxing, and as a result increases your energy levels so you have more energy to live a full life.

First consultation + Treatment = 90
Following treatments = $80

Return to top of page
Chinese Herbal Medicine
---
Chinese Herbal medicine is a powerful way to treat internal imbalances, I use capsules which makes taking the herbs easy. I often use herbs along with acupuncture which has proven to be more effective therefore speeding up your recovery time.
Herbal medicine treat many conditions including:
Irregular perioids
Menstrual pain
PMS
Menopause
Stress
Insomnia
Digestive problems
Respiratory Problems
Depression
Only perscribed if nessesary during acupuncture sessions.
Cupping
---
Glass or plastic Cups are used to create suction on your skin to increase the flow of blood, break up old stagnant blood, and reduce pain. It is very effective as a complementary treatment with massage or acupuncture and treats many conditions:
Muscle stiffness
Back pain
Chronic injuries
stiff shoulders
Cold and flu
Cupping and massage
40 mins = $80


Moxabustion
---
Moxa is a very relaxing and deeply penetrating heat therapy that uses a compressed Chinese herb that is lit and held above the skin. It is used in the treatment of chronic injuries, cold conditions, arthritis, knee joint pains, digestive problems, and deficiency conditions including low energy and fatigue. Moxa is used in combination with Acupuncture, Chinese Herbs, or Massage to help increase blood circulation assisting your body in the healing process.
Remedial Massage
---
DO YOU SUFFER from PAIN or TENSION ? Are your head, neck or shoulders sore due to working behind the computer all day? Do you suffer from bad posture, or work related stress or injuries?
Stress
Tension
BACK PAIN
NECK PAIN
Shoulder problems
Torn muscles or tightness in LEG muscles
RSI (repetitive strain injury)
Painful muscles in the arms or shoulders.
Sciatic Pain
Tension Headaches
Remedial Massage can help you to restore normal movement and relieve pain so you can work, sleep, and most importantly do the things you love to do again.
Remedial Massage is relaxing as well as tension relieving i will go as deep as you want me to go so talk to me about the pressure you like.

Remedial Massage
1hr = $120
1.5hrs = $150
Hawaiian Bodywork
---
This is my favourite form of massage both to give, and receive . It is beautiful, relaxing, tension relieving, and also firm enough to release the deeper muscles. Hawaiian bodywork seems to send people on an inner journey of relaxation that may involve the release of old patterns, may bring up past memories or powerful visual experiences. It is very flowing and rhythmic and can feel like waves washing over you.

Oil is used to create an easy flowing surface on which the practitioner performs a movement of ancient Hawaiian origin that rocks and moves your body into a space of relaxation. Hawaiian bodywork will help you connect with your self on a deep level.

Hawaiian Bodywork is good for:
Relaxation
Releasing tension in upper back and neck
Lower back pain
Tight/ painful muscles
Poor circulation
lymphatic drainage
Weight loss
Connecting with your heart and emotions
Giving your self a treat.
Hawaiian Bodywork -
1 hr = $120
1.5hrs = $150
2 hrs = $200



Acupressure Massage
---
Acupressure massage utilizes the same principles as acupuncture. Pressure is used with fingers , thumbs and elbows in a variety of different techniques to activate the meridians and flows of energy in your body. This type of massage can be used as an alternative to acupuncture and can treat the same wide range of symptoms.

See above section on Acupuncture and Herbs for a detailed list of conditions that can be treated.


Facial Rejuvenation Acupuncture & Massage
---
WOULD YOU LIKE RADIANT YOUNGER LOOKING SKIN ?


Facial Rejuvenation Acupuncture (FRA) has also been named cosmetic acupuncture or acupuncture face-lifts as it focuses on revitalizing the skin and reducing fine lines and wrinkles.
FRA is much more then just a cosmetic treatment as it can treat the underlying conditions and issues which contribute to the aging process.
It can also help those who are going through a hard time emotionally, coming to terms with the natural aging process. As in our society so much emphasis is put onto how we look it is no wonder that we seek ways to improve and change our selves to help us cope. FRA can help to both make changes on the outside but to help balance from within so we can remember our inner beautiful no matter what we look like.
As we all know cosmetic surgery and botox can have harmful and very possible side effects or risks. Acupuncture however is completely natural and beneficial treatment for the whole body, mind and emotions that has been used for centuries.

The Benefits
Increases blood, Qi, and lymph circulation in the face which can improve complexion and eliminate toxins.
Increase in oxygen to the skin which helps the cells to rejenerate.
Fine lines may be eliminated and the deeper wrinkles reduced
Helps to reduce and even eliminate bags and puffiness of eyes & face
Can help to lift droopy eyelids
Firm and lift the jowls
Double chins minimized
Balances the skins natural moisture levels
Increases collagen production and dispersion
Increases muscle tone
Increases the dermal (skin) contraction leading to a firmer and more elastic skin
Can help to tighten pores
Brightens the eyes
May help to lessen scars and age spots
Improves hormonal balance which can help to reduce acne
Reduction of stress visable on the face
Increases your natural radiance and beauty which comes from a healthy mind body and soul.
WHAT CAN I EXPECT from a Treatment

Many people find this treatment very relaxing and often report an overall sense of wellbeing. To gain optimum effects a recommended course of treatment consists of 12 session which will be one or two sessions weekly. After this initial course it is recommended to have maintanence treatments monthly and then can be spaced out as needed.

Each session lasts for approximately one and a half hours in which you will receive body and facial acupuncture, a deeply relaxing and effection facial rejuvenation massage with top quality aromatherapy oils and a crystal roller massage to finish the session. I also incorporate tuning forks on the body and fasce to deepen the therapeutic outcome and relaxation.
The needles are very thin, sterile and safe. They will be placed gently into points on the ears, feet, arms and face. Tiny needles are inserted just below the skin along a wrinkle to encourage the skin to regenerate that area.

Effects can bee seen after the first few treatments and lasting holding effects after the 7th treatment as a general rule.

Are there any SIDE EFFECTS ?

There are no serious side effects from this treatment. However there may be the occasional very small bruise on an area where a needle was inserted. This will be treated with essential oils and creams to help speed the healing. A flushed appearance for the first few hours may occur and slight redness around some areas where the needles were, however this should go within an hour.

COST OF TREATMENT

One session of facial rejuvenation Acupuncture costs $ 150


I will be happy to chat with you and answer any questions and to work out the best treatment plan for you.
Call Tanya: 0433030488

There are some conditions in which this type of acupuncture will not be good for these include:
People with regular migraines
Heart conditions
Pituitary problems
Hepatitis
High blood pressure
**These conditions can be treated with regular body acupuncture.


Radient Glow Face & Head Massage with sound healing
A deeply relaxing and therapeutic massage designed to lift the face and even out the complextion. This session was designed by request from my facial acupuncture clients as they loved the masage so much. This session includes a full facial rejuvenation massage with tuning forks, roller and essential oils and sound healing to finish.
1.5 hrs - $150
---
Rebalance the body - mind - spirit
Sha'mana Temple Arts Training
150hr
Sha'mana Temple Arts Bodywork Training. The fullness of this course is hard to put into words as it is the sacred container for so much abundant beauty. It is a sacred journey into the archetypes of the divine feminine. Durin
Professional Membership
ATMS - Australian Traditional Medicine Society
Chinese Medicine Board Of Australia
---