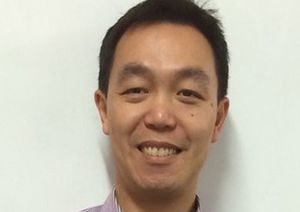 Member since 2017
Dr. James Tran
Arthritis
Frozen shoulder
Irregular periods
...
Want to find out my availability, pricing or opening hours? Click on Send Me Details Now to get started.
Clicking on the Send Me Details Now button opens an enquiry form where you can message the practitioner directly.
​THE WAY TO BETTER HEALTH
Dr. James Tran
---
ABOUT
ABOUT DR JAMES TRAN, DOCTOR OF CHINESE MEDICINE
​Dr James Tran is a registered Acupuncturist and Chinese Herbal Medicine Practitioner and Naturopath. He has been a health practitioner for over 8 years.
​Initially trained as a Naturopath, he further trained in acupuncture and Chinese herbal medicine. He graduated with Master in acupuncture and Chinese herbal medicine with distinction from RMIT. He has also studied elements of Tibetan medicine, specialising particularly in the understanding of bodily constitutions, and dietary advice based on the constitution to promote a balance body and mind.
​
His treatment involve a combination of acupuncture and Chinese herbal medicine, naturopathic medicine recommendations, where appropriate, with dietary advice based on the patient's constitution and nature of the illness, according to traditional Chinese and Tibetan medicine principles.
He has had success in treating a wide range of conditions, which include stroke rehabilitation, neurological dysfunction, arthritis, chronic shoulder and neck pain.
He also provides treatments for back pain, sciatica hernia-disc pains, frozen shoulder, tennis elbow, headaches and migraines, numbness, menopause, night sweats, hot flushes, irregular periods, dysmenorrhoea, fatigue, stress and anxiety, gastritis, hay fever, as well as fertility support.
​
At the moment, he has a particular interest in using Zhu's scalp acupuncture methods to accelerate stroke recovery and treat abnormal neurological disorders, such a burning sensations, numbness, etc.
​
In practice, he primarily uses Zhu's scalp acupuncture and Tung-style acupuncture, in combination with other systems of acupuncture, including TCM-style, navel acupuncture, and Balanced-method.
---
SERVICES
DIFFERENT ACUPUNCTURE SYSTEMS PRACTICED BY DR JAMES TRAN
​The following are some of the most efficient acupuncture systems practiced and offered by Dr James Tran.
​ZHU'S SCALP ACUPUNCTURE BY DR ZHU MING
​In Zhu's scalp acupuncture, expect fine and short needles to be placed on your scalp with an aim of producing your desired therapeutic effects on various parts of your body. The method continues to rise in popularity because of the many patients treated by it. In fact, it gains recognition worldwide as an effective technique for treating several medical conditions, particularly those that are extremely difficult to manage.
PROFESSOR QI YON​G'S NAVEL ACUPUNCTURE
This acupuncture system involves the insertion of one or a couple of needles in your navel area. It is performed by a trained and skilled navel acupuncturist whose goal is to address all health concerns, including simple muscle pains, organ dysfunctions, and certain changes in your tissues. It is beneficial for those who would like to manage and relieve pain.
TUNG'S STYLE ACUPUNCTURE FROM MASTER TUNG DEVELOPED BY DR YOUNG
Tung acupuncture points are unique, with many points not located on mainstream acupuncture meridians, founded by Master Tung, and developed by Dr Wei Young.
​​In this acupuncture system, it uses distal points while putting more focus on the relationship of the channels within your body. It also put a lot of focus on body mirroring and imaging. This procedure works by understanding the relationship of various channels within your body and the different ways to craft unique solutions with the help of Tung's points.
BALANCE-METHOD STYLE DEVELOPED BY RICHARD TAN
​The Tan Style Acupuncture System developed by Richard Tan is another service we offer to those who are interested in acupuncture.
TCM STYLE ACUPUNCTURE
TCM Style Acupuncture utilizes several methods to improve your overall health and fix any health problems that you have. We execute this treatment approach by believing that human beings live in a universe wherein all things – whether living or non-living are interconnected. With that, expect your body and mind to be viewed as vital parts of an energetic system, instead of being perceived separately.
The Traditional Chinese Medicine Acupuncture is the most widely used system of acupuncture, using points located on the 12 meridians and extraordinary meridians and was used and developed over 2000 years.
---
For all enquiries contact us today!
---
Service categories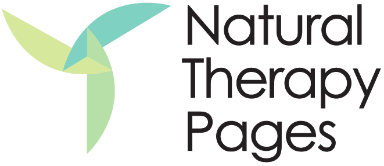 Dr. James Tran