Learn how your food, exercise, sleep & stress affects your health based on your glucose biomarkers.
Now available for non-diabetics.
Join the Vively waitlist now to get a 30% discount.
Join the waitlist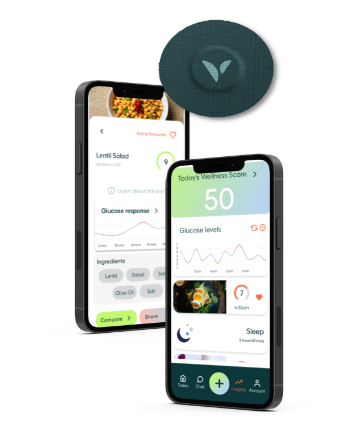 Clicking on the Send Me Details Now button opens an enquiry form where you can message Brook Canning directly
Send Me Details Now
Acupuncture East
Servicing area
Woollahra , New South Wales
---
Focus areas
Optimal health
Lifestyle
Childbirth
Aches & pains
Tiredness
Stress management
---
Who We are
Acupuncture East is the collective vision of Acupuncturists Brook Canning and Nicola Marishel, who completed their Chinese Medicine studies in Sydney followed by internships in various hospitals throughout China.
With over fifteen years of practical experience, Brook and Nicola treat a wide range of people, and have a passion for women's health. Nicola is also a trained Doula for birth and labour support. Working closely together, patients benefit from their combined knowledge, experience and mutual determination to positively impact the lives of those they treat.
IVF support and Acupuncture
I'm doing IVF can Acupuncture help?
Yes, Acupuncture can help.
Many health practitioners may recommend acupuncture as an adjunct treatment that may assist with IVF treatment. There is continuing research about how acupuncture can assist with the effectiveness of IVF treatment and you should consult your treating practitioner/s about how acupuncture may be able to help you.
Acupuncture to modulate lifestyle factors is also an important part of the way we approach treatment. Treatment to benefit stress levels, anxiety, sleep and digestive symptoms can contribute to a more positive experience during this time.
We are always happy to talk to patients about their individual circumstances to see if Chinese Medicine could help. Please send us an email or give us a call.
When is the best time to have Acupuncture?
A treatment plan will be devised specifically for you at the initial consultation.
Can I continue to have Acupuncture if I fall pregnant?
Yes Acupuncture treatment can be used from conception through to full term pregnancy for a range of specific symptoms as well as the promotion of general health and well being.
Please contact us to discuss if Acupuncture would be beneficial to you.
Pregnancy and Post Natal
Pregnancy is a time unlike any other in a woman's life. The body nurtures the growing foetus, providing it with strength and sustenance, guiding its journey to independent life. It is an extraordinary and magical process and one that is both physically and emotionally demanding.
Acupuncture treatments throughout pregnancy may help to make it a calmer, healthier and more enjoyable experience.
Acupuncture can be used from conception through to delivery it may provide relief for a range of pregnancy related symptoms and can assist in providing a calming and healing space for women at this transformative time.
Pre birth Acupuncture
Brook and Nicola have designed a beautiful program of weekly acupuncture leading up to the birth of your baby starting from 36 weeks. During the sessions, we take care of the body as well as the mental space, in preparation for birth.
During these pre birth sessions we encourage partner involvement including instructions for practical and supportive techniques that can be used during labour and delivery. We demonstrate a whole range of useful acupressure points for labour and have an in depth discussion about emotional support strategy's for both parents during labour and during the post natal period.
Post natal Acupuncture
Pregnancy and childbirth can be the most exhilarating time and also the most draining. Once our babies have made their way into the world it's easy to forget about everything else, including ourselves!
Many Traditional Chinese Medicine (TCM) texts state that a woman should rest for at least one month to recover from this depleting experience. In our modern society, the idea of a month's rest often considered unattainable. We can take some inspiration from this idea though, rejuvenation of the body's resources so we can better help ourselves and in turn our beautiful new babies.
Acupuncture can offer some valuable peace and recovery during this most demanding time on your body.
Acupuncture for health and wellbeing
The success of Traditional Chinese (TCM) in the West is due to its diversity. The diagnostic system of TCM is structured in a unique way that places the emphasis of treatment on the root causes of health problems. This distinctive characteristic means that Acupuncture and TCM
Is often administered along side western medical therapy
May provide in some cases an alternative treatment
Treat with a drug-free, non-invasive approach
Treat from the core value of TCM which is to prevent some signs and symptoms manifesting
Acupuncture and Traditional Chinese Medicine was conceptually developed as preventative medicine over several thousand years in China.
Acupuncture is used commonly for maintaining good health. We can address signs and symptoms such as tiredness, feelings of being run down and poor sleep quality. This means we use acupuncture to maintain optimal health as well as treating those with illness or injury.
Women's health and Chinese medicine
TCM advocates that Acupuncture corrects imbalances of Qi and blood, relieves stagnation and promotes harmony between the physical and emotional aspects of a gynaecological presentation.
We are always happy to have a chat about whether Acupuncture and/or Chinese herbs could be the right treatment for you. Please feel free to contact us any time.
Pain
Acupuncture may assist people suffering from pain. Acupuncture may help to alleviate and manage pain in its many forms and may speed up the recovery of many injuries.
Common types of pain that acupuncture may relieve are headaches and migraines, muscle aches and pains, back pain, neck pain, RSI and tennis elbow.
Chinese Herbs
Acupuncture and Chinese Herbs often go hand in hand as part of treatment. Chinese Herbs can assist in providing treatment for a wide variety symptoms and are often considered if your health concern is more complex or longstanding.
The unique characteristic of Chinese herbal medicine is the degree to which formulae are made. In other forms of herbal medicine, especially western herbal medicine, herbs are often delivered singly or combined into very small formulas of herbs with the same function. In contrast, Chinese herbalists rarely prescribe a single herb to treat a condition. They create formulas instead. A formula can contain four to twenty herbs. Each formula is tailor made for the patient after careful diagnosis by the practitioner.
Chinese herbs may be prescribed in fresh or tablet form, powders, granules, liquids and even creams and ointments.
FAQ
Is acupuncture safe?
Acupuncture and Chinese medicine is generally considered to be safe but occasionally (as with all health treatments) may be associated with possible adverse reactions in individual cases.
Acupuncture, is a respected and accepted form of medicine used widely in the west and should always be administered by a highly trained practitioner.
All the super fine needles used in treatment are high quality, sterile stainless steel and are disposed of after use.
What happens during treatment?
Your treatment will begin by asking questions and taking a medical history. This deductive diagnosis helps to uncover the root causes of signs and symptoms, getting to the bottom of the problem. After this the pulse and tongue will be examined, these are both diagnostic tools utilised in TCM.
The rest of the treatment is very relaxing as you lay down either on your front, back or side. Fine needles are quickly inserted in selected Acupuncture points, with as little discomfort as possible. You are left to relax for about 30 minutes with some calming music playing, usually sinking into a deep state of relaxation.
Does acupuncture hurt?
Acupuncture is not a painful treatment despite common misconception, nor does it work along the principal of no pain no gain. Most people's hesitation quickly disappears after the first needle is inserted.
That is not to say that you won't feel any sensation. To the contrary, Acupuncture often produces a warm, tingling or heavy sensation around the needle. In TCM this is called 'de qi' and it signifies movement of Qi in the channels and is a good indication the treatment is working.
Use of only the best quality needles that allow a quick and painless as possible insertion ensures patient comfort. The release of endorphins by the brain in response to Acupuncture produces a relaxing feeling of calm in many people.
How many treatments will I need?
The number of treatments required will vary according to the presenting problem. Acute problems can often be resolved in a treatment or two, whereas chronic conditions often require more time. On average, most clients come for between 4 – 6 treatments, most often on a weekly basis.
Your specific treatment plan will be discussed at your first consultation.
Can I claim on health insurance?
All private health funds pay a rebate on Acupuncture treatments, depending on your level of cover. As each fund is different please contact your provider directly to find out the payable rebate and level of cover required.
Fee Schedule
Initial appointment $125
Follow up appointment $100
Student/Pensioner $85
Children under 12 $60
Chinese Herbal consultation $85
Herbs are charged on a weight basis
Home and Hospital visits $220
Hospital visits are possible with the permission of the primary care giver.
Nicola and Brook are registered with all health funds for private health fund rebates. HICAPS facilities are available at the clinic.
As all patients' health is important to us please allow a minimum of 24 hours' notice of cancellation accommodate the needs of patients on our waiting list. If sufficient notice is not given cancellation fees will apply.
Brook and Nicola are always happy to discuss weather acupuncture and Chinese medicine may be the right treatment for you.
Feel free to contact us at any time if you have any questions.
---