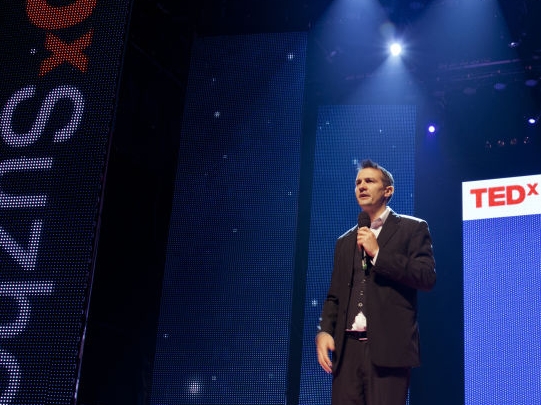 Clicking on the Send Me Details Now button opens an enquiry form where you can message Adrian Cahill, NLP Master Coac directly
Send Me Details Now
I warmly welcome you to look deeper here... NLP, Life/Executive/Business Coaching, EQ Coaching.  Although I prefer working with clients to get their whole life flying forwards fast, we can do the little tweaks such as collapsing negative anchors, guilt, shame, anger, aggression, anxiety, procrastination, fear, etc...etc..   
Adrian Cahill
Servicing area
North Queensland and Virtual
---
Focus areas
Coaching
Fears
Face to face appointments
Stress management
Love
Nurturing
---
---
Whether you're looking for a Physical, Emotional, Career, Or Financial Breakthrough
YOU'VE COME TO THE RIGHT PLACE!
I'm curious what you would like to experience first:
Fulfilment?
More happiness?
More control or ability to steer your life in the direction you choose?
Handle that challenging relationship better?
More success with relationships or getting out of them...
Freeing yourself from addictions/challenges with attraction, sexuality, authenticity?
Perhaps being able to ditch all the stress and feel pure bliss with yourself and some of your accomplishments?
Or is it time to really make changes in your life?
Life is meant to be good and it's meant to have challenges, yet sometimes these challenges are too big. Why handle them alone? Especially if you're going to make more money, have more peace, love and ease on other side. Don't do it alone. You can't read a label on a jar from the inside.
Every one of us needs someone who can think circles around our problems, who can help to lead us to the most powerful solutions.
It's only with the right coaching that you can unlock your true potential and your ability to live your most inspired life.
As a youngster, I really enjoyed helping people. I made my first business washing cars, mowing neighbours lawns. After Cyclones/floods you just go out and clean. With passion, I joined the Army as many local lads do thinking I could contribute and make this world a better place. Exited 8 years later with a divorce under my belt, addictions, post traumatic stress and some more! In my quest of fixing/healing my own stuff, I sought out the best practitioners and later the best trainers I could find IN THE WORLD. In the process ending up on some papers, radio stations, stages like TEDx's and the like. No mater how inspiring the talk is, few talks change lives. One to One, work is the key!
Today, I'm combining NLP with EQ, Generative Trance, & Coaching. YOU get the change work you desire and it's even deeper, with more awareness, consciousness, flexibility and choice. I'll be working with you (not on you or to you) to come up with processes and solutions perhaps even better than you expect.
The way I work is getting a hold of where you are right now. Deeply listening TO YOU. Looking at what has/hasn't worked and why? Moving to OUR work, where you and I are both fully involved in the processes so YOU GAIN SELF MASTERY WITH YOUR SOLUTIONS. To make it even sweeter, a little bit of casual education so you can understand more and be a light for those that you love.
Home base:
Castle Hill, Townsville.
Although most my clients over the last decade are expatriates living abroad, I am looking forward to working with more clients face to face here in NQLD.
Experienced with:
Relationship issues/crisis.
Clients have been on edge of divorce, pressures from juggling to many obligations and responsibilities, lack of fulfilment, passion, understanding in the relationship, yet they have been able to recover and move forward by transforming their own lives. Some clients have been in abusive/dv relationships. Discussing when to rebuild and when to walk away. Discussions about the kids. Cheating & partners fantasizing, avoiding or lack of knowledge around emotional intimacy.
Divorce/Separation.
Saved clients millions by now in avoiding or minimising court fees. Learning and letting go of past programming and events. Recognising and moving through the fear. Discussions to put things in different perspectives for enhanced clarity and understanding. Reestablishing life and moving forward. Instead of a downward spiral, ensuring it's upwards, supported and continual.
Parenting Issues.
Many clients face issues/challenges with their own parents, creating new relationships with seniors, possibly nurturing them yet protecting one's own boundaries. Parents and Children present us with boundless opportunities to learn and deepen relationships with OURSELVES and to step up to a better us.
Veterans.
DVA and VVCS provide great free services for Veterans. However they are limited. Veterans can enjoy the extra confidentiality, humour, adaptability that I bring forward. Veterans will often prefer free services but this is next level up.
FIFO Workers.
Many clients here face toxic cultures and 'different' pressures understood by few. FIFO Workers are often talented with lots of untapped potential. The cultures often leave this untapped potential and challenges in the darkest corners rather than confronting and opening it up. Face to face appointments, supported by phone calls are highly suitable to assist FIFO Workers overcome and transform their lives.
Business owners/leaders.
Clients are typically very smart, independent, resourceful. A lot of pressure and few people they can discuss issues close to their heart. My clients often see Psychologist as a waste of time, and for these people it often is. If you are leading a business or have a high net worth, you probably want someone that is more focused on getting what you want and remembering what you shared in the previous sessions. Many of my clients call me their business coach or their executive coach.
Technology / sexual addictions.
Phone/screen/technology/pornography addictions are wide spread and a common focal point. We often discuss helping our partners/family make these addictions minimal or manageable. Regarding sex, many people are unsatisfied with their realities and escape rather than transform their sexual intelligence. Sex should get better and better over the years, without having to fantasise.
Life transformation.
Rather than changing 'limiting beliefs' it's far more efficient to evolve, update value and belief systems around relationships, personal identity, health, wealth, family. "Rob Vickery, December, 2014 – Since our powerful session, I have cut down my sugar consumption by about 80% and this has had a dramatic and positive effect on my life, especially my moods and overall feeling." What isn't mentioned here is that this process took 25minutes and his whole attitude towards health changed. We did a process on Sugar, but updated his belief system around health.
NOT working with:
Children, teens, long term unemployed, substance abuse.
Qualifications
Professional Certified Coach (International Coaching Federation)
Generative Trance (hypnotherapy)
Psych-K Practitioner
Heartmath
Trainer & Manager With Australian Army
Certified NLP Trainer
Emotional Intelligence (EQ) Coach
Assessor
Trainer (Australian Army)
Manager (Australian Army)
---