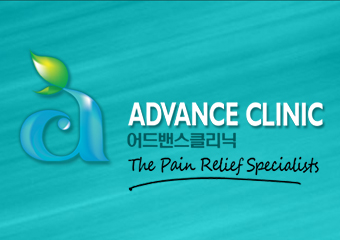 Advance Clinic
Alert Practitioner
By clicking on the Alert Practitioner button, we send the practitioner a message on your behalf that you would like to get intouch with them.
Oriental medicine is a studies which based on oriental medical theory, study and treat variety musculoskeletal diseases, paralyzing symptom and natural medicine which treat diseases by increasing natural recovery.
Advance Clinic
Focus areas
Hydrotherapy
Skin care
Purpose
Circulation
Sprains
Taping
---
---
Remedial Massage
Used for the relief of musculo-skeletal problems and stress relief. Increase in circulation bringing nourishment to muscle and flushing out any unwanted toxins.
It would be beneficial for people suffering from postural related aches and pains, emotional stress or more serious muscle conditions such as scitica or repetitive strain injury.
It gives the body a boost of nourishment and energy whilst also helping to relax the mind and ease muscle pain.
The use of this treatment is growing fast in Australia, with many people choosing regular therapy to increase their general health and well being. This has been made even more accessible by the advent of Remedial Massage health fund rebates by most health insurers which also covers sports massage for those more sporty individuals.
---
Sports Massage & Injuries Treatment
Prepare the athlete for activity and peak performance as well as to combat fatigue, reduce muscle tension and prevent injuries. Stretching, fractioning, myofascial release and trigger point therapy are incorporated into this massage to increase muscle flexibility loosen scar tissue, increase circulation and nutrition and help reduce muscle injuries.
Benefit: Sports massage can work for anyone who is active, from the recreational athlete to the elite athlete. By targeting one's most troublesome body parts, sports massage helps to improve performance, increase range and quality of movement, and prevent injury.
Sports massage can be used effectively to treat conditions such as tendonitis, strains, sprains, and muscle / fascial adhesions. Sports massage can also be used in conjunction with training schedules and conditioning programs to enhance performance, aid in recovery from competition and reduce the risk of injuries occurring.
---
Musculoskeletal Therapy MST
MST THERAPY (Myotherapy with Triggerpoint)
What is Musculoskeletal Therapy (MST)?
MusculoSkeletal Therapy is an advanced Stage in remedial massage therapy, drawing on techniques from many different physical medicines, including
Myotherapy, Triggerpoint, Mobilisation, PNF stretching, muscle energy techniques, massage techniques, exercise rehabilitation, postural and orthopaedic assessments, hydrotherapy, cupping, taping and dry needling.
Our therapists are the best at what they do, and the most qualified in the field. You will not find a better, safer or more advanced treatment anywhere.
If you have special needs, or suffer from a specific illness or condition, our practitioners are able to structure a treatment to suit you.
If you have not had success with physiotherapy, chiropractic or osteopathy, or you are looking to supplement your treatment, we are able to offer you an alternative, hands on, long session – by the best in the remedial massage business.
---
Stress Management Detox Therapy
Stress Management in 3 Steps.
1. Acupuncture and Aroma Massage
2. Herbal Detox Sauna
3. Detox Tea with Meditation
---
Detox Body and Soul Therapy
What is Detox?
Detoxing can do more than make your eyes sparkle and your skin low–it can boost energy levels, improve digestion and help shift a few unwanted kilos too.
While it may look like a fad diet–nograins, noalcohol, nomilk, nosugar (andnofun)–a detox is far from aquick fix for weight loss.
The purpose of any detox plan is to take the load off the organs that detoxify the body–the liver, kidneys and bowel–while at the same time supporting and improving their performance.
If you want to fast track your health, you're your body abreak, or just want to detox diet for a short time, follow this safe and do-ableseven-dayprogram.
---
Metabolic Syndrome
What is metabolic syndrome?
Metabolic syndrome is a collection of heart disease risk factors that increase your chance of developing heart disease, stroke, and diabetes. The condition is also known by other names including Syndrome X, insulin resistance syndrome, and dysmetabolic syndrome. According to a national health survey, more than one in five Americans has metabolic syndrome.
The number of people with metabolic syndrome increases with age, affecting more than 40 percent of people in their 60s and 70s.
What are these health risks?
You are diagnosed with metabolic syndrome if you have three or more of the following:
• A waistline of 40 inches or more for men and 35 inches or more for women (measured across the belly)
• A blood pressure of 130/85 mm Hg or higher or are taking blood pressure medications
• A triglyceride level above 150 mg/dl
• A fasting blood glucose (sugar) level greater than 100 mg/dl or are taking glucose-lowering medications
• A high density lipoprotein level (HDL) less than 40 mg/dl (men) or under 50 mg/dl (women)
The Obesity/Metabolic Syndrome Clinic consists of a team of clinicians to treat this illness. When patients are seen in the Obesity/Metabolic Syndrome Clinic, they are evaluated first by a TCM practitioner or Exercise Therapist and a weight loss plan is set in place. This assessment includes a complete overview of their diseases and what they can expect with as little as a 5-10% weight loss. They are then referred to the dietitian or Massage Therapist, if necessary, appointments are made with the Counsellor. Monthly visits are also established with the TCM practitioner so the patient's progress can be monitored.
---
Medical Beauty Therapy
Deep Smooding
Treatment care for deep wrinkles, dry skins
Provide enough water for balanced skin care
Anti-Aging
Treatment care for loose and wrinkle skins to refreshed and elastic skins
Total solutions
Skin treatment for extended exposure to UV to become clean and transparent skins
Refreshing
Comprehensive care to have long lasting elastic and moist skins inserting NanO2 special ampoule
ASA peeling
Not only to remove dead skin cell but also to provide moisture and nutrient for skins
---
Contact & Request an Appointment
---