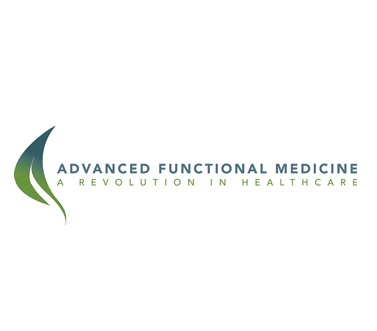 Advanced Functional Medicine Perth
Clicking on the Send Me Details Now button opens an enquiry form where you can message Jarrod Cooper directly
Send Me Details Now
Get inspired with Jarrod Cooper's journey to better health & happiness through naturopathy & functional medicine.
Naturopathic Doctor & Functional Medicine Practitioner
Servicing area
Perth and Australia-wide
---
Focus areas
Joint pain
Natural medicine
Hormone testing
Graves disease
Autoimmune disease
Lifestyle
---
---
Who is Jarrod Cooper?
A qualified naturopathic doctor and functional medicine practitioner, Jarrod has studied under some of the best minds in the functional medicine field. He is very passionate about natural medicine and helping others.
Jarrod specialises in a number of key areas, including:
Gut health
MTHFR & genetic testing
Mental health
Thyroid disorders
His interest in naturopathy and functional medicine started when he was in his 20's when he started noticing a decline in his health. He started less attention to his personal health because of his wife, kids, business and other life demands. He was experiencing fatigue, digestive issues, skin rash, weight gain, anxiety, hair loss, mood swings and body aches and pains. Because of this, he consulted a general practitioner and was told that everything was fine, but was still given prescriptions for various drugs. He opted not to take them, but instead consulted different natural health practitioners.
These natural health practitioners gave him a better insight on his own body and how different parts work. And it turns out that he has a dysfunctional duodenum in his digestive system and low thyroid activity that were affecting his health and the reason for his symptoms. Upon knowing this, he was given supplements and herbs, which made things better.
Because of this experience, he was able to rekindle his passion for natural medicine, inspiring him to study nutrition and holistic life coaching. From there, he decided to pursue a full-time career in natural medicine by completing a Bachelor of Science in Natural Medicine, which qualified him as a Naturopathic Doctor (ND). From there, he also started immersing himself in the world of functional medicine, learning everything he could and applying the principles and conducting investigative testing on himself, getting amazing results. He also seek guidance from the top functional medicine practitioners and researchers in the world to be able to improve his knowledge. He also studied at the Institute of Functional Medicine (IFM) and the Kresser Institute, holding professional memberships with both the IFM and the Australian Natural Therapies Association (ANTA).
Mission to Help Others
After clinically practicing functional medicine for a number of years with exceptional results, Jarrod realised that he wanted to help more people, which he cannot do by just being in a clinic helping a limited number of people. That is why he started the website advancedfunctionalmedicine.com.au, which is not just a clinic webpage but a dedicated health portal offering health information, treatment protocols and medical testing information to support each individual's healthcare journey. He understands that not everyone can afford to access a functional medicine practitioner on a regular basis, and this site is designed to assist people on their health journey even if they are not seeing a practitioner.
But he is still consulting from his Perth clinic of Advanced Functional Medicine located at the Antony St Specialist Centre in Palymra, Western Australia. He sees patients in person from the Perth area and surrounds, as well as consult Australia and worldwide via video link.
Book now to find out more about Jarrod and how he can help you with your health problems.
---
---