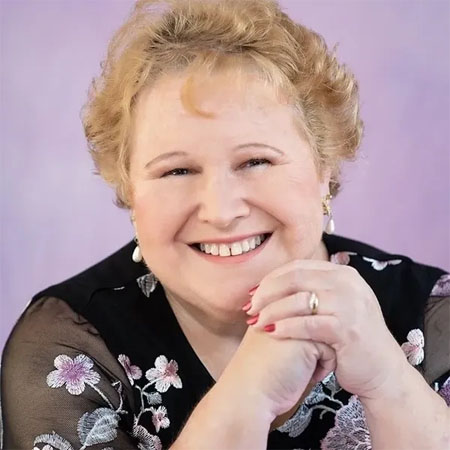 Advantage Counselling
Want to find out my availability, pricing or opening hours? Click on Send Me Details Now to get started.
Send Me Details Now
Clicking on the Send Me Details Now button opens an enquiry form where you can message Leanne Andrew directly
GETTING HELP IS HARD TO DO. YOU'LL BE GLAD YOU DID.
Trauma Counsellor for Women; General Counsellor for Adults; & Life Skills Groups
Servicing area
Townsville & Australia wide.
---
Focus areas
Trauma counselling
Trauma therapy
Abuse
Telehealth
Online session
Women's wellness
---
As a counsellor, Leanne specialises in helping women deal with their traumatic experiences to become happier, more confident, and ready to enjoy life again.
Her own traumatic experiences have given her insights into how to help others.
During your work with Leanne, she will help you gain clarity around those events and show you a path that will lead you to a more harmonious way of living.
Services Offered
Counselling Sessions
During your 60-minute session with Leanne, you can expect:
Respect
Honesty
Listening to and truly being heard
Being accepted for who you are
No judgment
Confidentiality
Support
She will also:
Help you identify your inner strengths
Walk beside you during your journey to guide you
Help you integrate your trauma experiences into your daily life, if applicable
Assist you in growing from your struggles, healing from your pain, and moving forward with your life.
Meetings are conducted online via Microsoft Teams or by phone.
Trauma Counselling for Women
In these sessions, women who have experienced any form of trauma can heal from their wounds in a non-oppressive, safe space.
Trauma affects both your mind and your body. If you or someone you know has experienced a traumatic event, seek professional help.
It's important to reach out if you feel overwhelmed and cannot cope, or if you experience a prolonged period of symptoms.
Getting help early on will give you the best chance of overcoming issues and moving on with your life.
Leanne can help you if you are experiencing some of these symptoms:
Agitation
Anger
Anxiety
Avoidance
Confusion
Dissociation
Exaggerated startle responses
Exhaustion
Fearfulness
Flashbacks
Guilt
Irritability
Numbness
Numbed emotions
Physical arousal
Sadness
Sleep disturbance
Withdrawal
General Counselling
Counselling is offered to all adults on a range of topics, including, but not limited to:
Abuse
Anger
Anxiety
Communication
Day-to-day life problems
Depression
Grief and loss
Life transitions after marriage, separation, divorce, or death of a loved one
Over-sensitivity
Parenting
Problem-solving
Relationships
Work issues
Your caring role
Life Skills Group
The interactive sessions, which are held for 4 consecutive weeks, are limited to 12 adults.
Topics covered include:
Assertiveness
Communication
Overthinking
Resilience
Self-esteem
Self-confidence
Sleep
Time management
If you would like to explore a particular topic with the group, you can discuss it with Leanne.
Opening Hours
Monday: 9:00 am to 5:00 pm
Tuesday: 9:00 am to 5:00 pm
Wednesday:9:00 am to 5:00 pm
Thursday: 9:00 am to 5:00 pm
Friday: 9:00 am to 5:00 pm
Saturday: Closed
Sunday: Closed
Out of hours appointments are available. Please call me to arrange a mutually suitable date and time. For more information on how I can help you, please call or book an appointment online.
Trauma Therapy for Women
1hr
Meditation
Counselling
Psychotherapy
Mindfulness
Cognitive Behavioural Therapy
Counselling Online
Meditation Online
Psychotherapy Online
Cognitive Behavioural Therapy Online
Meditation
Counselling
Psychotherapy
Mindfulness
Cognitive Behavioural Therapy
Counselling Online
Meditation Online
Psychotherapy Online
Cognitive Behavioural Therapy Online
Integrating your trauma experiences into your own life can be very difficult. If this isn't done, the trauma can have negative effects on you for the rest of your life. Let me help you. Online, telephone and maybe soon, face-to-face in Townsville.
General Counselling for Adults
1hr
Meditation
Counselling
Psychotherapy
Mindfulness
Cognitive Behavioural Therapy
Counselling Online
Mindfulness Online
Meditation Online
Psychotherapy Online
Cognitive Behavioural Therapy Online
Meditation
Counselling
Psychotherapy
Mindfulness
Cognitive Behavioural Therapy
Counselling Online
Mindfulness Online
Meditation Online
Psychotherapy Online
Cognitive Behavioural Therapy Online
Life certainly has it's ups and downs. Sometimes life's stressors can really get us down and we need somebody to talk to, somebody who will really listen. Somebody who can help us cope and show us a path out of our turmoil. Life is about growth and I like
Qualifications
Acwa Membership
Bpsychology (honours)
Experienced Counsellor
---