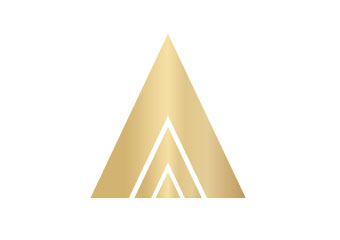 Clicking on the Send Me Details Now button opens an enquiry form where you can message Laura Kramer directly
Send Me Details Now
The specialised team of psychologists, naturopaths, osteopaths, Reiki healers, and massage therapists uses evidence-based approaches to treat various conditions and provide holistic treatment for each person. If you or someone you love is struggling with their physical, emotional, and mental health, Aesara Health practitioners can help. Get in touch today!
Aēsara Health
Focus areas
Natural medicine
Natural health remedy
Naturopathic nutrition
Herbal prescriptions
Herbalist
Dietary management
---
---
Aesara Health is a multidisciplinary clinic that offers individualised treatment. With the help of a team of qualified practitioners, you can feel completely supported in your healing process.
Services Offered
Psychology
In our lives, we all experience trauma or a difficult life experience. When this occurs, you may encounter:
Adjustment disorder
Alcohol and other drug use
Anxiety disorder (generalised, health, social, perinatal)
Emotional dysregulation
Insomnia
Low self-esteem and body image issues
Mood disorder (depression, bipolar)
Obsessive compulsions
Relationship and communication issues
Self-harm and suicidal thoughts
Somatisation (e.g. the conversion of emotions to physical symptoms)
Trauma, grief, and loss
Psychologists can provide you with a safe and comfortable way to understand and deal with these challenging internal responses through the use of clinically indicated therapies, such as:
Cognitive-behavioural therapy
Intensive short-term dynamic psychotherapy
Acceptance and commitment therapy
Naturopathy
A natural approach to wellness is based on the belief that the body has an inherent ability to heal itself. The focus is on discovering the root cause of the illness for each patient.
Naturopathy relies on clinical diagnosis, detailed case taking, and functional pathology tests to identify the individual needs of each patient.
Treatment can include herbal medicine, clinical nutrition, dietary and lifestyle changes, homeopathy, and flower essences.
Naturopathy can help treat the following conditions:
Nervous system conditions


Anxiety, depression
Burnout, stress, fatigue
Insomnia
Emotional blocks

Women's health


PMS
PCOS
Endometriosis
Menopause
Painful periods, heavy bleeding, irregular/absent periods
Fibroids

Digestive conditions


Reflux
IBS
bloating, wind
Diarrhoea, constipation
Crohn's disease
ulcerative colitis
SIBO
Infections, parasites
Food sensitivities

Skin conditions


Eczema, dermatitis, acne, psoriasis

Immune health


Allergies
Autoimmune conditions
Recurrent bacterial, viral, or fungal infections

Thyroid conditions
Blood pressure, cholesterol, and blood sugar management
Weight management
Arthritis, osteoporosis, osteopenia
Detoxification programs are also available
Osteopathy
Osteopaths utilise a detailed history taking, assessment, and diagnostic procedure to treat the entire body. Following that, they apply various treatments to support the body's self-healing mechanism, relieve pain, improve function and mobility.
Among the conditions osteopaths treat are:
Postural complaints
Headaches and migraine
Neck pain and whiplash
Rib dysfunctions
Pregnancy related pains
Sciatica
Disc injuries
Arthritis and joint pains
Rotator cuff injuries
Hip, pelvic and knee pain
Tendinopathies
Sporting injuries
Muscle tears and strains
Sinus congestion and pain
Yoga Therapy
As part of Yoga Therapy, you will receive guidance to address your individual needs through movement and breathwork. No previous yoga experience is required.
With the combination of Viniyoga, Anusara, Vinyasa, Yin, Ashtanga and Iyengar, you will enter a deeply meditative state that strengthens and tones while unlocking and stretching the connective tissues.
Throughout the session, breathwork, pranayama, and chakra intentions are employed. You will leave the class feeling light, clear-headed, and smiling.
Reiki
As a complementary therapy, Reiki reduces stress, anxiety, and perception of pain, while enhancing feelings of euphoria.
Particularly beneficial to those with high blood pressure, chronic health conditions, mood disorders, and those with low self-esteem.
A practitioner works on the energetic field just above the body with their hands. The body, face, and head may be touched throughout the healing process.
Shiatsu and Other Oriental Therapies
Using Shiatsu is a profound method of connecting deeply with the body and supporting preventive healthcare.
It involves stretches, gentle manipulation of the joints, and pressure along the meridians to release blockages and restore blood and Qi flow.
If you agree, your practitioner may also use cupping, needling, or moxibustion as gentle methods to restore balance.
Book a consultation today!
Initial Naturopath Consult
1hr
Naturopathy
Herbal Medicine
Nutrition
Reiki
Vinyasa Yoga
During this consultation we will talk a lot about your whole health / emotional, physical & mental. Any pathology or test results will be discussed in detail. Together we will develop a treatment plan that will address the root cause of your condition. Us
Naturopathy
Herbal Medicine
Nutrition
Reiki
Vinyasa Yoga
We will go over the treatment plan and touch base on how this is going. Talk about any changes that have been noticed and discuss what is and isn't working. Refill prescriptions
We're open 6 days.
| | | | |
| --- | --- | --- | --- |
| Monday | 2:00 pm | To | 8:00 pm |
| Tuesday | 8:00 am | To | 7:30 pm |
| Wednesday | 8:00 am | To | 7:30 pm |
| Thursday | 8:00 am | To | 7:30 pm |
| Friday | 8:00 am | To | 7:30 pm |
| Saturday | 8:30 am | To | 2:00 pm |
Qualifications
Certified Reiki Practitioner
Registered Yoga Teacher (500+ Hour)
Bachelor of Health Science In Naturopathy
Professional Membership
ANTA - Australian Natural Therapists Association
---