Member since 2010
Finding Balance. Myotherapy and Modern Psychology
73 Franciscan Avenue
73 Franciscan Ave
Frankston VIC 3199
Chronic health issues
Frozen shoulder
Sprains
...
Want to find out my availability, pricing or opening hours? Click on Send Me Details Now to get started.
Clicking on the Send Me Details Now button opens an enquiry form where you can message Jodie Goode directly.
Treatment by a qualified Myotherapist, Modern Psychology practitioner, Master Clinical Hypnotist and Remedial therapist with over 14 years experience working with a huge variety of clients.
Finding Balance
---
I offer the following Therapies:
Myotherapy
Modern Psychology
Clinical Hypnotism
Holistic coaching
Remedial massage
Energy Healing
Reiki
Deep tissue massage
Sports massage
Relaxation massage
Neuromuscular dry needling
Lymphatic drainage
Trigger point therapy
Soft tissue manipulation
Chinese cupping
EXAMPLES OF HOW MODERN PSYCHOLOGY AND CLINICAL HYPNOTISM CAN BE APPLIED
For more information on Modern Psychology and Clinical Hypnotism please visit our website
www.findingbalancehypnotherapy.com.au
CONDITIONS COMMONLY TREATED WITH MYOTHERAPY
Stress
Stiffness & pain
Sporting & occupational injuries
Joint & vertebral dysfunction & pain
Acute & chronic conditions affecting function & mobility
Headaches / migraines
Acute and chronic stiff and painful neck
Chronic overuse syndromes - tendonitis, RSI, tennis/golfer's elbow, carpal tunnel
Acute & chronic back pain
Sciatica
Shoulder pain, impingement syndrome, frozen shoulder
Hand & finger numbness / tingling
thoracic outlet syndrome
Knee, leg & foot pain – shin splints, patella tracking dysfunction, runners knee, ankle sprains
Arthritis
Chronic fatigue syndrome, fibromyalgia
Pain & dysfunction associated with stress & tension
Rehabilitative stage of an injury or illness
BENEFITS OF MYOTHERAPY
Shortened, weak muscles are loosened and relaxed
Weak, tired muscles are stimulated
Adhesions within the soft tissue are reduced and removed
Pain and tension are reduced and eliminated
Soft tissue is balanced
Recovery time is increased (by up to 70%)
Bad posture and movement cycles are broken
Injury prevention
The nervous system is stimulated, bringing a sense of relaxation and restoring balance
Joint range motion is improved
Blood and lymphatic circulation are improved
Stress and anxiety are reduced
Resolves sleep and fatigue issues
Flexibility is improved
MYOFASCIAL DRY NEEDLING
---
Dry needling involves the insertion of a very fine needle (as used in acupuncture) into a tight bundle of muscle fibers known as trigger points. The needle works to separate the fibres, loosening adhesions and allowing the muscle to lengthen back to its resting state.

This is an extremely effective treatment for the release of tight muscles, reduction or elimination of pain, increase of blood flow and range of movement and the re-education of correct neuro-muscular patterns.

But does it hurt?
Similar to massage, the tighter the soft tissue of the body (and the more it needs treatment) the more sensitive the area will be in response to manual therapies. Many clients who receive regular treatment or are not experiencing severe pain cannot even tell if the needle has been inserted or not.

If your muscle is tight enough to require dry needling then there is a high probability the treatment will feel uncomfortable, however when compared to the pain that would be associated with massage in order to achieve the same amazing results, needling is a much less painful option.

Another of the benefits of needling as a treatment is that the 'post massage soreness' often experienced after a deep tissue massage is significantly reduced or eliminated.

Many people experience muscle twitches when having a needling treatment, this is painless but may shock some people. It occurs as the neural pathways carrying pain signals to the brain are interrupted and the muscle is stimulated to relax.

Massage Vs. Needling.
If you planned to book a massage but are curious about the benefits of needling, there is no need to choose, needles are in for an average of 10-15 seconds and massage is performed before, during and after the application of needles, so you will not not be missing out on hands-on time.

How is Needling different to acupuncture?
Chinese acupuncture utilises the same equipment as Needling, however during an Acupuncture treatment the needles are inserted into points on the body where 'Qi" or energy flows and aims to unblock channels to affect organs. Dry needling involves inserting needles into tight muscles to reduce tight fibres and eliminate the pain caused by these knots. Some trigger points cause referral pain (pain which radiates to other areas of the body) however Dry Needling focuses purely on pain caused by soft tissue rather than organ dysfunction.




Prices:

Myotherpay and Remedial massage
30mins - $70
45mins - $90
60mins - $95
90mins - $130
120mins - $170


Modern Psychology, Clinical Hypnotism, Enery psychology, Holistic counceling, Coaching
COVID SPECIAL. For a limited time only
50mins - $95 (normally $120)
80mins - $125 (Normally $160)
** Weight loss package & QUIT/addiction package charged at seperate rates
---
Health fund rebates apply with most providers for Myotherapy and Remedial Massage
---
BY APPOINTMENT ONLY
Please contact Jodie on 0434 585 924 for more information or to make a booking
you can visit
www.findingbalance.com.au
or click on one of the buttons below.
Qualification details
---
Diploma of Modern Psychology
Master Clinical Hypnotism
Master NLP practitioner
Advanced Diploma of Myotherapy
Diploma of Clinical Pilates/rehabilitation exercise
Diploma of Remedial massage
350 Yoga teacher training
Reiki Master
Active member of the Australian Massage Therapists (AMT)
---
See Also...
About Finding Balance
Stiff? Sore? Suffering from an injury? Or just stressed? It's time you did something for yourself and took control of your health and well-being. Don't let aches and pains go untreated and allow them to turn in to major issues. Don't allow your moods to rule your life.Book a sesssion with a highly qualified and experienced therapist at a much more affordable price than you would pay in the big clinics.Call us to see how we can help you today. www.findingbalance.com.au www.findingbalancehypnotherapy.com.au
Affordable Myotherapy
Finding Balance provides a range of Myotherapy, Remedial Massage, Modern Psychology, clinical Hypnotism and energetic rebalancing treatments and is conveniently located near the Monash University.
---
Service categories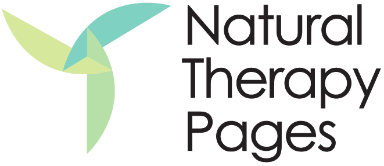 Finding Balance. Myotherapy and Modern Psychology