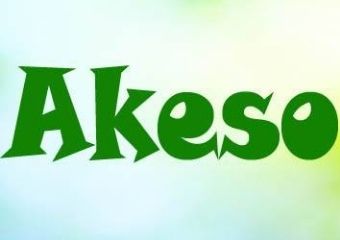 Akeso Natural Health
Clicking on the Send Me Details Now button opens an enquiry form where you can message Nicole Evangelatos directly
Send Me Details Now
Get to the bottom of your illness with patient-centred integrated natural remedies. No matter what your goals are, Akeso Natural Health will utilise natural healing methods to create a unique treatment plan for you. Send an online enquiry today!
Natural Health Medicine Practitioner
Focus areas
Herbalist
Naturopathic nutrition
Fertility issues
Weight management
---
---
Services Offered
Naturopathy
Naturopathic doctors examine each patient as a whole instead of focusing on a single symptom, disease or diagnosis.
All aspects of a person's health are considered, including their medical background, genetics, lifestyle habits, environment, diet, activity history, and social and emotional factors.
Naturopathy aims to restore the body's natural ability to heal by treating it at its source.
It aids the body's own ability to prevent and heal disease, inflammation and deterioration.
Preventive care is another specialty of naturopathic doctors. In preventative medicine, habits are established to help prevent health issues in the future.
Homoeopathy
The principles and practice of homeopathic medicine are based on the belief that the human body can heal itself.
In homeopathic medicine, symptoms of illness are considered normal responses of the body during its recovery process.
To treat diseases, homeopathic practitioners use pills or solutions containing active ingredients from plants or minerals.
They are referred to as "potentiated" substances because they are highly diluted.
Homoeopathy has been used by some people to maintain health and treat long-term ailments like allergies, rheumatoid arthritis, and irritable bowel syndrome.
Besides treating minor injuries, they have also used it for treating cuts, scrapes and muscle strains.
Herbal Medicine
The use of plants in herbal medicine is intended to treat diseases and improve health and wellness.
By using herbal medicine, the body seeks to regain its natural balance and is able to heal itself.
Because herbs affect different body systems differently, herbal preparations should be treated with the same caution as pharmaceutical medications due to their potent ingredients.
Even though some people believe herbal medicines are safe because they contain natural ingredients, this is not entirely true.
Various adverse effects may occur from mild to severe when using herbal medicines. These side effects can include allergic reactions, rashes, asthma, headaches, nausea, vomiting, and diarrhoea.
It is always recommended to take herbal medicine under the supervision and advice of a qualified and registered practitioner.
There are some herbs that are common in herbal medicine:
Echinacea - stimulates the immune system and fights infection.
Dong quai - a traditional Chinese remedy used to alleviate menstrual symptoms.
Garlic - due to its antibiotic and antiviral properties, it is useful for treating allergy symptoms, colds, sinusitis, etc.
Ginger - an effective treatment for nausea and morning sickness
Ginkgo biloba - improves circulation and decreases ringing in the ears
Ginseng - helps combat fatigue, reduces blood pressure and cholesterol levels
Hypericum or St John's wort - helps treat mild to moderate depression, anxiety, and insomnia.
Other Services Offered
Nutrition
Bodybuilding Supplements
Organic and Raw Foods
To learn more about Akeso Natural Health's services and products, call or send an enquiry online.
Professional Membership
ATMS - Australian Traditional Medicine Society
---