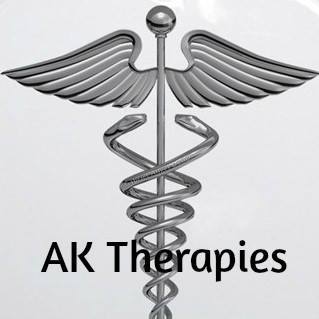 AK Therapies
Clicking on the Send Me Details Now button opens an enquiry form where you can message AK Therapies directly
Send Me Details Now
Take advantage of Angela's expertise & Kent's magic hands. Experience change, relaxation & comfort here at AK Therapies.
Hypnotist, NLP Master & Remedial Massage Therapist
Servicing area
Redland Bay QLD
---
Focus areas
Stress management
Headaches
Frozen shoulder
Pain relief
Lifestyle
Tight muscles
---
---
Run by Kent and Angela Griffin for 18 years, AK Therapies is health and wellness centre located in 237 James St., Redland Bay, Queensland that offers various services, including remedial massage and hypnosis.
Meet Your Therapists
Angela Griffin is a master Neuro Linguistic Programming practitioner, as well as a hypnotist with various certifications on analytic hypnosis, Neo Eriksonian hypnosis, and holographic kinetics.
Kent Griffin, on the other hand, is an expert remedial massage therapist with a Diploma in Remedial Massage.
What Do They Offer
With her long experience practicing the modality, Angela's hypnotherapy, holographic kinetics and NLP sessions can help you with various conditions and issues, including:
Quit smoking
Weight loss
Quit gambling
Stress
Allergies
Phobias
Lifestyle change
Learning difficulties
Bed wetting
Fingernail biting
Thumb sucking
Various pain
Just an important note. When you decide to use hypnosis, make sure that you are all in. Be sure that change is really what you want. Because if you decide to create change in your life, you should expect results. These changes may be subtle, while some will be major.
While Kent offers various massage and body therapies like:
Deep tissue massage
Sports massage
Remedial treatment
Trigger point therapy
Myofascial treatment and stretching
Pregnancy massage
Relaxation massage
Dry needling
And these treatments will help you with conditions and issues, including:
Back pain
Headaches
Migraines
Sports-related muscle injuries
Bio-mechanical derangements related to tight muscular imbalances
What People Are Saying About Angela and Kent
"OMG, we (my husband and I) have nicknamed Kent Magic Hands. He has worked magic on relieving our pain and solving the issue that is causing the pain. I have been putting up with pain for the last 18 months. I have been to two physios, several remedial massage therapists, had a branch block procedure, a radio frequency neurotomy procedure, medication, acupuncture, psychologists, anti-depressants and participated in a pain management program. After all this I was still in pain.

"Kent was able to look at the source of the problem and work out how to fix it. In a week I have felt better than I have in ages. He doesn't just look at where it hurts, he looks at the whole picture and the best method of treating it. I was unable to move my head in certain directions when I first went and within days I have more mobility and less pain. He has also helped my husbands pain.

"Kent is approachable and friendly whilst maintain professionalism and respect. He was flexible with appointment times and we could work around our lifestyles.

"We think he is well worth a visit and I highly recommend if you are in pain then try him, don't leave him as the last resort because his method really works."
- Kelly Mayne

"I found that after my treatment massage from you. I found my general well being was lifted as all the sore spots in my back and neck were eased completely.

"As my back holds a lot of tension as I drive a lot with my job I found that was all eased after the treatment. The massage was nothing I had ever experienced before as other massages had always left me either very sore like I had run a marathon or wanting for a lot more. I also felt that the tight muscles had been sufficiently eased out of all the tight knots and the relief was tremendous.

"I really can't thank you enough."
- Amanda Deshong

"I wanted to write to you to tell you how much you have helped me.

"Since Joe was born (over 2.5 years ago) I have had constant pain in my hips and after only a few treatments from you I am finally cured. It makes a massive positive difference to my general well being and mood if I have a full nights' uninterrupted, pain free sleep. You have helped me to live pain free and I am very grateful to you. At one stage I was going to buy shares in Panadol – may as well for the amount I was having!

"Now, if I was only to stop wearing high heels I would have the problem solved forever but I am short and what can I say.....I love visiting and catching up with you.

"Thank you once again, I hope that I can help spread the good word so that you can help other people live pain free."
- Tracie Harrington
Request a booking now to enjoy the expertise of Angela and/or the magic hands of Kent.
---