Alan Palmer
11 Monclaire crt
Eltham VIC 3095
Servicing area: Eltham, Victoria
Diabetes
Psychology
Diarrhoea
...
Want to find out my availability, pricing or opening hours? Click on Send Me Details Now to get started.
Get help to lose weight and to keep it off the natural way, with a professional Virtual Gastric Banding session with Alan Palmer. Effective enough to use on individual of all ages
Alan Palmer - Virtual Gastric Banding
---
Gastric Band Surgery V's Virtual Gastric Band Therapy. Which one is right for you?



You may have heard of gastric band surgery, as it is becoming relatively common. This involves a surgeon operating on your abdominal cavity to get to your stomach, then fitting a band around the stomach to limit the amount of solid food that can pass it. This is aimed at making the person feel full when eating, and be unable to eat as much as they could before.

The obvious purpose of this is a form of weight control, and is usually only considered when a number of less invasive alternatives such as diets or medications have been tried and failed. It can be set to a particular size, to control the rate of weight reduction. This is desirable, since the slower rate of reduction is far more likely to bring a permanent improvement.

For the virtual version of this, a clinical hypnotherapist places the belief in the person's subconscious mind that such surgery has taken place, and when a limited amount of food has been eaten, they feel full and have the same feelings they would experience with the real thing.


What Is Involved?


A desire to attain the shape and size that you never thought achievable.

Approximately one hour of your time, once a week, for four consecutive weeks

Listening to a short CD once or twice a day for 28 days

8 Simple Rules

Sounds like something you can do? Then just give Alan a call or click on the 'Make an Enquiry' button today to organise your next Virtual Gastric Band session.




Why Should You Chose Hypnosis To Help Manage Your Weight?



It is 100% safer. As with most hypnotherapy, even for the rare cases where the desired result is not achieved or not fully, there is no harm done.
It works. In trials in the UK 95% of subjects reported success with no adverse side effects. It has been applied for years and continues to be more widely used.
It is not invasive. There are no cuts or scars, no anaesthetics, no possibility of infection, no healing procedure, no dressing of wounds, no "recovery" time, in fact none of these fearful risks, because there is no actual surgery.
No Discomfort. In fact, because the clinical hypnotherapist looks at other parts of your life, there is often a range of other areas of your life that are improved, such as improved digestion, better sleep or less anxieties.
No Time off. Your work or daily life needs almost no interruption.




HEALTH FUND REBATES MAY APPLY - call Alan on 03 9439 2753 to find out more






Still have more questions? Then why not give Alan a call today or click on the 'Make an Enquiry' button to organise your next Virtual Gastric Banding session or to discuss the benefits to your health



---
---
See Also...
Alan B. Palmer
PSYCHOTHERAPY : CLINICAL HYPNOTHERAPY : N.L.P : COUNSELLING No matter what emotional or physical issues you're struggling with, a professional consultation with Alan B. Palmer is just what the doctor ordered
Alan Palmer - Hypnotherapy
Want to improve your confidence? Need help to stop smoking? Ready to get over that phobia or bad habit? Then just give Alan Palmer a call today to organise your next Hypnotherapy session
---
Service categories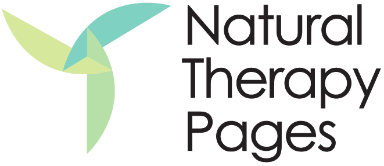 Alan Palmer