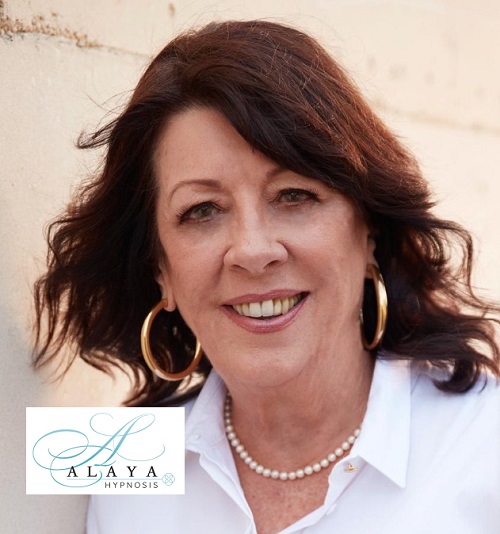 Alaya Hypnosis
This account is currently inactive on Natural Therapy Pages, but you can browse from hundreds of other practitioners in your local area.
Search for practitioners in Perth
Regardless of how you feel, Jennifer of Alaya Hypnosis can provide you with an easy technique of self-hypnosis to reduce stress, keep you focused & relaxed.
Master Clinical Hypnotherapist, Reiki Master & Life Coach
Servicing area
Perth, South Perth, Nedlands, Subiaco, Burswood, Applecross, Cottesloe, Manning, Shenton Park
---
Focus areas
Love
Tapping
Habits
Emotional wellbeing
Addiction
Relaxation
---
---
About Jennifer Burke
Jennifer is one of Perth's top Master Clinical Hypnotherapists, Transformational Leaders, Reiki Master, and Life Coach. For many years, she has traveled around the world for alternative treatments to research hypnotherapy and meditation with some of the most respected people. She went to Chiang Mai in Northern Thailand to train with Stephen Brooks and received Indirect Hypnosis, Eriksonian Hypnotherapy and Hypnotic Language Diploma, which Dr. Milton Erickson founded in the United States for Hypnotherapy.
Some of the fields that Jennifer specialises in are:
Weight loss
Virtual gastric bonding
Overcoming anxiety and depression
Quit smoking
PTSD (post-traumatic stress disorder)
Phobias (fear of flying, public speaking)
Testimonials
Here is what some of Jennifer's customers have said after their session on hypnosis (results may vary from client to client)
I first visited Jennifer Burke in September 2008 to have hypnotherapy to stop smoking. Jennifer had been recommended as a clinical hypnotherapist by a health practice. On the way to my first visit I was really concerned about how I would cope with my first cup of coffee as a non-smoker, and even doubting as to whether I could be hypnotised. I haven't been a smoker for two years now, and don't miss it at all. Nor did I with my first cup of coffee. I found that giving up was just so easy. I went to Jennifer for maintenance visits every three months for the first year. We have had a very difficult and emotional time in our business for the last twelve months and I have continued to see Jennifer about every three months where she has treated me for anxiety and depression. I have managed to cope through this difficult year without medication thanks to these three-month visits. Jennifer is very intuitive, caring and compassionate. I always feel an immediate benefit from my sessions with Jennifer and she gives me a self help tool to use at home. I would recommend hypnosis to everyone for whatever reason they may need. It really is a beneficial form of treatment, with only positive side effects.
Lynne White, Kellerberrin WA

From the minute I stepped into the room with Jen I felt like I'd known her a lifetime. I cannot express in words how much she has helped me through what was once - my fear of flying. Within one session with Jennifer, all my horrific flying dreams stopped. I can now happily fly all over the world, fearless. Thank you for everything you've done for me, Jen!
Rebecca
Book now and let us help you reach your goals of living a healthier, happier life.
---