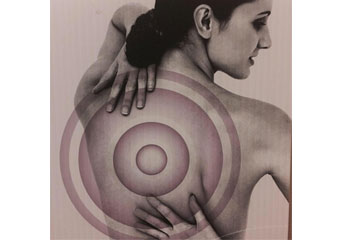 Aldinga Holistic Physiotherapy
Relieving pain, restoring function and optimising movement.
Aldinga Holistic Physiotherapy
Focus areas
Pain management
Ageing
Energy
Movement
Bodywork
Chronic pain
---
At Aldinga Physiotherapy, Jacqui can help relieve your pain or physical difficulties resulting from injury, misuse, illness, disability or ageing to improve your comfort and movement.
With a background in massage (1998) and advanced therapeutic bodywork (2002), Structural Integration (2004), and Physiotherapy (2013), Jacqui's toolkit includes: massage and myofascial release, strain counterstrain, muscle energy technique, exercise, structural integration, posture and gait assessment. No needles here!
As a physiotherapist Jacqui's skills are underpinned by evidence based practice, critical thinking and clinical training in a range of settings and span of populations. She has experience in providing effective musculoskeletal care, improving physical outcomes or decreasing complications after critical illness or surgery, reducing the risk of falls, or helping limit the need for riskier and more invasive procedures in chronic pain.
Jacqui will conduct a comprehensive assessment then devise and review treatment programmes tailored to your individual needs.
Please allow 1 hour for an initial consultation ($100).
Followup treatments will vary according to need and range from 30 minutes ($75) to 1.5 hour ($155) for Structural Integration sessions.
Physiotherapy private health rebates available as are chronic pain management plans with a referral from your GP.
Please download HICAPS GO app and set up your payment details prior to appointment to allow process payments.
---