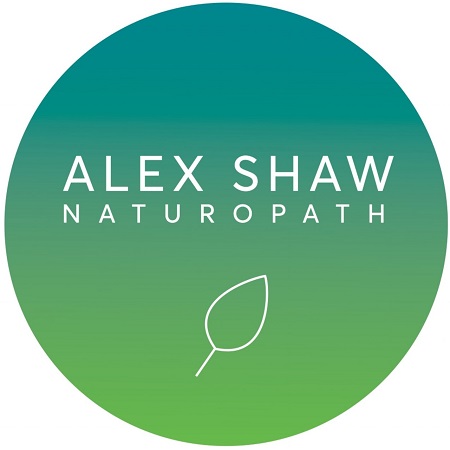 Alex Shaw Naturopath
This account is currently inactive on Natural Therapy Pages, but you can browse from hundreds of other practitioners in your local area.
Search for practitioners in MOSMAN
Alert Practitioner
By clicking on the Alert Practitioner button, we send the practitioner a message on your behalf that you would like to get intouch with them.
Finding the underlying cause of your condition leads to healing.
Naturopathy, Clinical Nutrition, Botanical Medicine & Homeopathy
Servicing area
Mosman & Brookvale NSW
---
Focus areas
Indigestion
Psychological disorder
Bloating
Food sensitivities
Natural medicine
Lifestyle
---
---
Alex Shaw's Holistic Treatment Approach
Hi there! Welcome to Alex Shaw Naturopath, the key to achieving your optimal health and wellness. I'm Alex, a passionate naturopath based in Mosman NSW, but willing and able to help anyone who wants to improve the state of their health through holistic ways.
I have undergone extensive training in several areas of naturopathic medicine, including nutrition, homeopathy, botanicals and various counselling techniques. I specialise in clinical nutrition, botanical medicine and homeopathy, which are integral parts of every treatment plan I develop.
My job first and foremost is to help my clients identify and treat the root cause of their condition through a treatment regimen tailored to their needs. This is the key to reviving their health and total wellness.
The nature of their illness determines the modalities to be used in their treatment plan. People of all ages see me for all sorts of health issues, including:
Food sensitivities and digestive issues
Poor immune system
Weight management
Allergies and skin disorders
Anxiety
Panic attacks
Mood disorders
Polycystic ovary syndrome (PCOS)
Sleep disorders
Chronic stress
Infertility
Endometriosis, fibroids, hormonal imbalance, and other women's health issues
Before moving to Sydney in 2019, I was based in Hong Kong, where my career in naturopathy began. However, my passion for natural medicine started 15 years earlier in London when I had to eliminate certain foods from my diet to treat a plethora of conditions that I had been struggling with for years.
As a mum, I have a keen interest in family nutrition. I am committed to helping parents create balanced meals that are both delicious and nutritious. Being family-oriented myself, I enjoy interacting with children and providing other families with tools and skills that will help them fight stress.
Before I transformed into a naturopath, I used to work for a financial company where striking the right balance between motherhood and my job was challenging. With my firsthand experience with stress, and how it can affect the whole family, I am passionate about helping people who are struggling with anxiety and stress management.
Book an appointment so that we can sit and talk about your health goals.
---