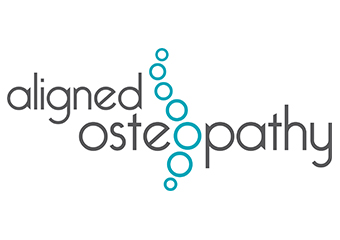 Clicking on the Send Me Details Now button opens an enquiry form where you can message Catherine Nielsen directly
Send Me Details Now
Catherine as well as being an Osteopath is a mother of two who enjoys swimming, dancing, singing, travelling and learning languages.
Aligned Osteopathy
Focus areas
Private health
Chronic health issues
Pregnancy support
Sciatica
Well-being
Stress management
---
---
Catherine is an Osteopath with over 15 years' experience treating all musculoskeletal conditions with a particular interest in treating shoulders, necks, ribs, sacroiliac joints and pelvic imbalances.
Her treatments which include the use of direct as well as indirect techniques, therapeutic ultrasound and dry needling also include the identification of risk/aggravating factors and advice on how to decrease them, and the prescription of stretching and strengthening/rehabilitative exercises which she believes are important to prevent re-injury.
Catherine has kept up to date with the latest research and courses in
pregnancy and is completing a paediatric course as she enjoys working with pregnant mothers and babies.
NIS (Neural integration system) which uses muscle testing to test neurological pathways (between the brain and the body) to identify and correct any imbalances to allow the brain to run the body better. Please see https://www.neurolinkglobal.com/What-is-NIS_424.aspx for further information on NIS.
In Be Activated practitioner – a system of analysing the body's compensatory patterns and activating incorrectly functioning muscles to do their jobs correctly. This then allows the body to function optimally. Please see https://douglasheel.com/about-be-activated/what-is-muscle-activation-2/ for more information.
---
Call 0412323058 for an appointment
or book online www.bayswaterhealth.com.au
---
F.A.Q.
WHAT IS OSTEOPATHY?
WHAT HAPPENS DURING YOUR FIRST APPOINTMENT?
OUR SERVICES
HOW LONG WILL IT TAKE TO GET BETTER?
IS THERE ANYTHING THAT WILL MAKE ME RECOVER QUICKER?
WHAT TO EXPECT AFTER A TREATMENT
WILL I NEED TO COME BACK?
OSTEOPATHIC PRICING
WHAT IS OSTEOPATHY?
Osteopathy is a holistic form of manual therapy which involves the treatment of the joints, muscles, ligaments and all surrounding structures and recognises the important link between the body and the way it functions. Osteopaths focus on the body as a whole and how one part affects the others and how all its parts function as a holistic unit. Osteopathic treatment is based on detailed understanding of anatomy, biomechanics and reflexes of the musculoskeletal system.
Using skilled evaluation, diagnosis and a wide range of hands-on techniques, osteopaths can identify and treat a wide range of dysfunction in your body, aiming to increase the quality and range of movement in the body as well as relieve pain and discomfort therefore increasing health and wellbeing. Osteopathic treatment techniques used by our Osteopaths include soft tissue work, stretching, articulation and mobilisation of specific joints and soft tissues, Osteopathy in the cranial field and myofascial dry needling.
In Australia, osteopaths are government registered healthcare practitioners who complete 5 years at university.
Osteopaths are primary healthcare practitioners and are trained to recognise conditions that require medical referral. They are also trained to perform standard examinations of the musculoskeletal, cardiovascular, respiratory and nervous systems.
Osteopathy is covered by most private health funds and by Medicare's Enhanced Primary Care (EPC) and Chronic Disease Management (CDM) Plans. Osteopaths are registered providers for DVA patients, as well as by State workers' compensation (work cover) schemes and motor accident insurers (TAC).
WHAT HAPPENS DURING YOUR FIRST APPOINTMENT?
During your initial consultation, many questions will be asked about your presenting symptoms and a thorough medical history will be taken by your Osteopath. Then a thorough musculoskeletal assessment will be carried out which may include orthopaedic, neurological and other system examinations to help assess and diagnose each patient. Your Osteopath will observe your posture and ask you to perform some simple movements to help assess how your body is functioning and why you are experiencing symptoms. Factors which may be affecting your overall wellbeing, like stress, your exercise regime, diet and occupation are also taken into consideration.
There are many different ways that osteopaths can treat so if you have a preference for a particular style, this should be clarified from the onset. If there are any techniques which you do not wish to have done, please let your osteopath know. Your comfort and satisfaction is our number one priority.
OUR SERVICES
We may assist you with any pain that is affecting your musculoskeletal system. People of all ages, from newborn to the elderly may benefit from Osteopathic treatment. Some of the most common problems that people present to an Osteopath for include:
Neck and back pain
Asthma
Headaches and migraines
Postural problems
Sciatica
Jaw pain
Shoulder, elbow, wrist and hand pain
Pregnancy related pain
Hip, knee, ankle and foot pain
Infant torticollis and birth related strains
Arthritis
Sports Injuries
HOW LONG WILL IT TAKE TO GET BETTER?
The length of time and the amount of treatments required to get you better will obviously depend on the severity of the injury. However, we can usually give a reasonable estimate depending on what tissue has been injured. For example, a joint sprain in the back may take 2-3 weeks to recover, where a disc injury may take 6-8 weeks to recover.
There are always going to be other factors involved such as age, previous injuries, the likelihood of re-aggravation etc. At the end of your first visit, your osteopath should be able to give a reasonable idea of how long it will take for you to recover.
IS THERE ANYTHING THAT WILL MAKE ME RECOVER QUICKER?
Yes! Your osteo will recommend things at home/work which you can do to help with your recovery. This may involve using heat/ice, range of movement exercises, ergonomic advice, stretches or targeted strengthening exercises. Or, they may suggest complete rest for a period of time to allow everything to settle.
WHAT TO EXPECT AFTER A TREATMENT
Different people respond to treatments differently. In most cases, people will feel they can move more freely and have an immediate reduction in pain after. However, it is normal and not uncommon to feel sore and "worked on" for 24-48 hours following a treatment.
If you are concerned that the treatment has flared up the injury, or the pain has not subsided within a few days, don't hesitate to call and talk your osteopath about this.
WILL I NEED TO COME BACK?
This will again depend on factors such as severity of the injury, your age, any previous injury/ies, the likelihood of re-aggravation, chronicity etc. Your osteopath will educate you on the best plan of action to deal with your injury. For an acute injuries, this may only require two or three visits to resolve the problem. For long-standing injuries, the best plan of action may be ongoing treatment at set intervals to prevent flare-ups from occurring.
OSTEOPATHIC PRICING
Initial Consultation $110 /$100 concession (allow up to 60 minutes)
Regular Consultation $80/$70 concession (30-40 minutes)
Extended Consultation $125 (60 minutes)
No referral is required.
* We offer Eftpos and HICAPS facilities, which allows you to claim your private healthcare rebate on the spot.
* If your GP has put you on an Enhanced Primary Care plan (EPC), you may be eligible to have some of your treatments covered by Medicare which can be claimed through our hicaps terminal. If you are unsure, speak to your GP or call us today.
---
---