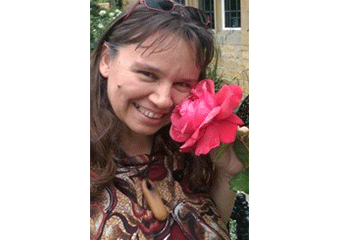 Clicking on the Send Me Details Now button opens an enquiry form where you can message Arleen Hanks directly
Send Me Details Now
I am a qualified Life Alignment Practitioner and Teacher with over 21 years of experience.
Aligning Life
Focus areas
Purpose
Life direction
Emotions
Stress management
Life path
Physical health
---
---
ABOUT
I use the tools of Life Alignment, and Psychophonetics (a Steiner based form of Psychotherapy) to work with my clients in Aligning their lives. You can read up more on Life Alignment here www.life-alignment.com
Addressing issues like:
Physical health


Emotional and mental well-being


Spiritual well-being


Life Direction or coaching


Life Purpose


Astrological Alignment


Iris balancing


Animal healing


Family balancing


Business alignment


Home and land Alignment


The sessions can be done in person in my studio in Baulkham Hills or by phone, skype, zoom or email.
I am also offering webinars for group healing sessions... so much can be learned in a group... and for those on a budget - its cheaper this way.
My History
I was born, raised and trained in South Africa. I studied music and was a classical classical clarinet player. This taught me to really listen to the music around me and understand how every little things fits in and blends with everything else. In order to finance my degree, I had to also study education - which was actually very beneficial as I do so much training now. I went on to help my then husband set up his business and handled the phone support, and then into working in a brokerage firm for a year and a half - my introductions into the world of business. From there I got my calling into healing and more spiritual work which lead me to Life Alignment and later to psychophonetics. I have never looked back. I moved to Australia after I married my wonderful husband - Adrian Hanks, in 2005.
---
SERVICES
Balances
A balance is mostly done - on any topic or issues, either in person, or by phone, skype or remotely and email, using the techniques I have learned and mostly Life Alignment.
All session are done by permission and guidance from your higher self. You are always in control - and the aim is always more self empowerment.
I use muscle testing and dowsing with a pendulum to identify the root causes, blockages, emotions involved etc, and then counseling to help you resolve it. I also use energy balancing by hand and with vortex energy cards - the tools of life alignment, to shift the energy field.
At the end of the session we can also work out if there is any further techniques that are needed on your healing journey.
Home, office, land alignment
Using the floor plan of the house, business or land, we can shift the energy into a more harmonious one. Correcting issues of geopathic stress and electromagnetic radiation using vortex cards placed in specific locations. Balancing the occupants for any emotional imbalances.
Business/Organisation Alignment
This is a process that can be used for any group - be it an association, a business, a family etc...
We look at things like vision and mission statements and balance to get the energy flowing in the business to match. We work with the names of all involved in the business and locate the areas where there may be blockages and how to resolve them.
This can be done as a one off process over a full day - with later optional reviews, or as a continual process done weekly or monthly - depending on the needs of your business or organisation.
Training courses
I offer one and two day experiential courses, on topics - for example: Vision Board creation and balancing, Manifestation Abundance, Inner Goddess, Life Path Process, Life map, Success in Business.
I can also create one on pretty much any topic for a group.
These workshops are open to all people regardless of training level. I will also be running some of these by webinar so that distance is no longer an issue. Some will be from a few hours to a day - and others will be weekly - depending on the topic and the group.
I also teach most of the modules of Life Alignment for those who would like to just learn it for their own pleasure and use within their own work or life, and also for those who are more serious and wish to become certified practitioners.
Body Spin


Module one


Module two


vortex one and Life map


Life Path Process


Advanced vortex (home and land alignment)


Astrological alignment


Module three


Iris Balancing


Module four


Life Purpose


Module five


Module six and organisational alignment are taught by Dr Jeff Levin - see : www.life-alignment.com
---
Contact us for more details.
---