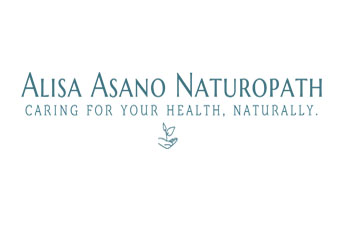 Clicking on the Send Me Details Now button opens an enquiry form where you can message Alisa Asano Holistic Mental Health Practitioner directly
Send Me Details Now
A variety of factors influence mental health, so finding a method that works for you and understanding mental health can be difficult. Lifestyle, diet, and genetics all play a role. To encourage natural healing, Alisa looks for underlying imbalances driving your symptoms and treats them accordingly. Book your appointment today!
Alisa Asano Holistic Mental Health Practitioner
Focus areas
Mental health & wellbeing
Telehealth
Online consultations
Natural health
Natural health remedy
Naturopathic medicine
---
---
Having trained as a naturopath, clinical nutritionist, and counsellor, Alisa specialises in natural and holistic methods for mental health. With a passion for women's well-being, she understands the challenges women face in the healthcare system to receive resolution focused and compassionate care.
Through her own personal health journey, Alisa realised the importance of natural medicine and holistic care along the way, and she knew this was what she wanted to pursue.
Using holistic therapies, Alisa helps women with persistent mental health challenges. A particular interest of hers is premenstrual dysphoric disorder (PMDD), addictions, and treatment-resistant anxiety and depression. These conditions can have devastating effects on a woman's life, and Alisa understands this.
The treatment of mental health goes beyond a pill. Healing the mind and body with holistic methods is a non-negotiable principle. By filling the gaps and investigating grey areas that too often go overlooked, Alisa helps create a more complete picture.
A variety of factors influences mental health. Maybe your gut, thyroid or adrenal glands are out of balance, resulting in psychiatric symptoms. You might need to adjust your blood sugar levels or compensate for a genetic variation.
Fortunately, the body is designed to self-correct, given the right conditions. In her practice, Alisa uses the best of science, natural medicine, and the body's self-healing capabilities to assist people in healing imbalances.
Her job is to help you find the essentials for regaining your health, to teach you how to heal yourself, and to show you that your body is not broken, it just needs a little push. You will receive individualised treatment from her because this is what she enjoys doing, and it is her pleasure to help.
Consultations with Alisa are available online and over the phone.
Services Offered
Naturopathic Consultations
Alisa blends her degree qualified training in naturopathy, clinical nutrition, functional testing, addiction and psychology to understand why you are sick and create an individualised treatment plan to help you recover.
She makes it her mission to seek the hidden layers and root causes of your mental health struggle to create a healing environment that will empower you to move forward in your life. You must regain your trust in your body to heal itself as part of the healing process.
Consultations with Alisa include a review of your health history, diet, lifestyle, genetics, testing, environment, psychology, medications, and supplements to identify underlying causes and develop the best treatment for you. Her approach is always realistic and manageable.
Some of the things that Alisa can help with:
Depression and anxiety
Unresponsive to medication or supplements
Uncertain where to begin your recovery
Addictions
Premenstrual dysphoric disorder (PMDD)
Menstrual and cycle problems
Food, herbs and supplements intolerance or sensitivity
Gut and digestive issues
Testimonials from Previous Clients
"Alisa is compassionate, knowledgeable and practical. I have been working with her for the last 12 months and due to her support and care I am in a much better place with my overall health and my menstrual cycle is manageable for the first time in my life! (I'm 45)." - Cath Curwood
"I was recommended to Alisa by my friend for my chronic premenstural symptoms and IBS. I've seen so many doctors and never really saw a difference with their treatment. Alisa has put a lot of effort into helping my symptoms and has helped so much. I can't thank her enough. I feel better than I remember. Very patient and empathetic I never feel rushed!" - Mi No
Contact Alisa now to schedule an appointment!
We're open 5 days.
| | | | |
| --- | --- | --- | --- |
| Monday | 9:30 am | To | 4:30 pm |
| Tuesday | 9:30 am | To | 4:30 pm |
| Wednesday | 9:30 am | To | 4:30 pm |
| Thursday | 9:30 am | To | 4:30 pm |
| Friday | 9:30 am | To | 4:30 pm |
Qualifications
Diploma of Mental Health
Bachelor of Health Science In Naturopathy
Diploma of Addiction and Other Drugs
Addiction Counsellor
---