Member since 2005
Alison Johnson
2 Stanley st
Leichhardt NSW 2040
Servicing area: Annandale, New South Wales
Feeding
Lifestyle
Natural medicine
...
Want to find out my availability, pricing or opening hours? Click on Send Me Details Now to get started.
Clicking on the Send Me Details Now button opens an enquiry form where you can message Alison Johnson directly.
I am a Naturopath with a proven 25 year success rate in practice, a teacher, writer and industry spokesperson on Natural Medicine.
Alison Johnson
Alison Johnson
---
Alison Johnson is a well known Sydney Naturopath who has been in practice for 25 years. She specializes in endometriosis, female reproductive system problems, female and male infertility and is also a general Naturopath who is very experienced and capable of dealing with most problems. She has a special interest in children.
She is the Naturopath on the Good Medicine website and in 2004 was one of 100 eminent Australians invited to contribute a chapter in a book called 'I Believe This' by John Marsden, proceeds to Save The Children Fund.
She is an industry spokesperson who is quoted regularly in magazines and newspapers.

She was the Dean of Australasian College of Natural Therapies, 1987-2006.
Articles
---
Here are some articles and there will be more coming as I write them so keep checking back to my website. Just click on the link and you will be taken to the articles
Pre-conception diet
Nutrition and health for mothers of newborns
Healthy Teenagers
Feeding sporty children
Babies who won't eat meat
Toddlers who refuse to eat vegetables
Nutrition for your toddler
Successful weight loss
I believe this
Detox, Should you or shouldn't you
Endometriosis, The natural way
How to detoxify your mind
Hair, Skin and Nails
How to change
What is iridology
Nutrition for babies and children
FAQ
---
Here is where you are able to get the answers to your questions. If you require further information, please email me.
WHAT KINDS OF THINGS DO I TREAT?
I am a general Naturopath so I treat children, women and men.
Children
All the usual childhood stages such as teething, food allergies, respiratory problems, fears, sleeping problems, bed wetting respond well to both Naturopathy and Homeopathy.
Women
I am particularly interested in treating reproductive system problems such as endometriosis, polycystic ovarian syndrome, fertility as well as general problems such as digestive disorders, sinus, allergies, diet related issues. In fact most of the chronic health issues that are not life threatening but diminish our capacity to enjoy life to the fullest respond very well to Natural Medicine.
Men
All general health matters. I have a particular interest in male infertility and find that with dietary modification, some vitamin supplements and a few lifestyle changes the situation can be improved in many cases.
WHAT IS A NATUROPATH?
The title Naturopath is an umbrella term to describe a practitioner who has a number of therapies they are trained to use. These are usually Nutrition, Herbal Medicine and Homeopathy. Most Naturopaths also do Iridology, have some counseling training and may use some form of bodywork such as massage.
DIFFERENCE BETWEEN A NATUROPATH AND A HOMEOPATH?
A Naturopath is usually a Homeopath but a Homeopath is not necessarily a Naturopath. Homeopathy is a stand alone modality of Natural Medicine and many practitioner's choose to practice this as a sole modality.
Homeopathy is a system of medicine in which the major concept is that 'like cures like'. This means that a tiny, unmeasurably small amount of a substance that in a large amount would cause a set of symptoms, will cure it.
The benefit of Homeopathy is that it works extremely quickly, just a few simple drops under the tongue, or a few tiny pillules, sometimes just one dose, never very many, which makes it very easy to take.
WHAT IS IRIDOLOGY?
Iridology is a diagnostic tool used by Naturopaths. The idea is that all the organs and systems of the body reflex to the eye and by looking at the colours and markings on the iris the Iridologist can assess the function of the various body systems. For further information read Iridology in Articles.
Qualifications
---
Diploma of Naturopathy

Diploma of Botanic Medicine

Diploma of Homeopathy

Diploma of Nutrition

Various Certificates in Counselling
---
Service categories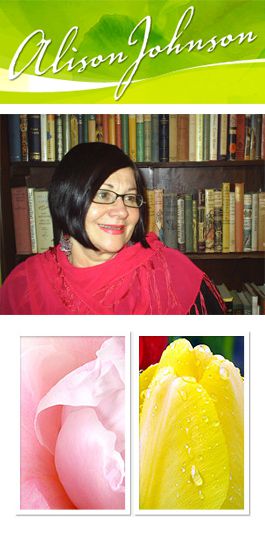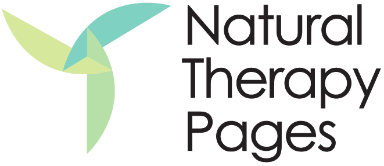 Alison Johnson