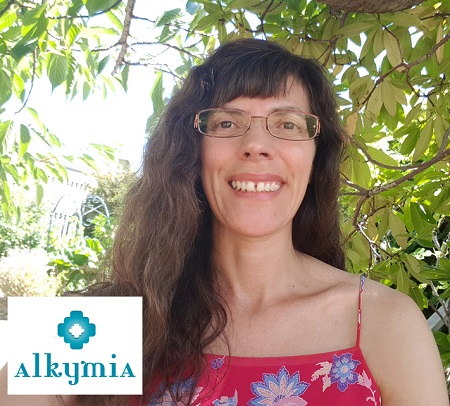 Clicking on the Send Me Details Now button opens an enquiry form where you can message Mariangela Parodi directly
Send Me Details Now
Let Mariangela guide you in transforming your life into one that's filled with joy and peace.
Akashic Records, Intuitive Healing, BodyTalk & Shamanic Healing
Servicing area
Hobart TAS & Brisbane QLD
---
Focus areas
Love
Nervous system
Life path
Physical health
Stress management
Reconnection
---
---
What is Spiritual Healing and How Does it Work?
To be whole, you need to be aligned in mind, body and spirit. Unfortunately, stress leads to the dissonance between the three. Here at Alkymia in Hobart TAS, we focus not only on your physical and mental health, but also on your spiritual wellbeing.
We offer an array of services targeted at your spiritual health, including Akashic records, intuitive healing, body talk and shamanic healing.
Akashic Records
Your Akashic records give you access to the events in your past life. The information you gain will help you identify the underlying causes of your behaviour patterns, self-limiting beliefs and physical ailments. After the identification, you will then be able to release unhelpful memories and bring about positive changes to your physical health.
Intuitive Healing
Mariangela utilises Reiki and Pranic healing to clear out energy blockages from the aura fied and energy pathways. When energy can flow freely throughout your body, healing ensues at a cellular level.
Melchizedek is another method used to align the body using age-old healing wisdom and tools. Mariangela also incorporates crystals and sacred geometry to shift negative energy and bring the organs within the body into proper alignment. She also uses sound therapy, toning and singing bowls.
BodyTalk
BodyTalk brings the mind and body into harmony by allowing them to communicate through a system called neuromuscular biofeedback. This connection helps you identify what needs to be balanced between your mind and body in order to improve your health.
Shamanic Healing
This healing modality combines different techniques from Australian Aborigines, Bali, Peru, Chile, Bolivia and Hawaii, to connect you to your spirit guides and shield you from negative energies.
Mariangela uses this system to see the irregularities in your physical, mental and spiritual energies, and take the necessary steps to fix these.
Book an appointment and learn how to activate your spiritual healing abilities.
Qualifications
Wellness Coach
Naturopath
Herbal Medicine
Bachelor In Biomedical Science
Professional Membership
ATMS - Australian Traditional Medicine Society
---