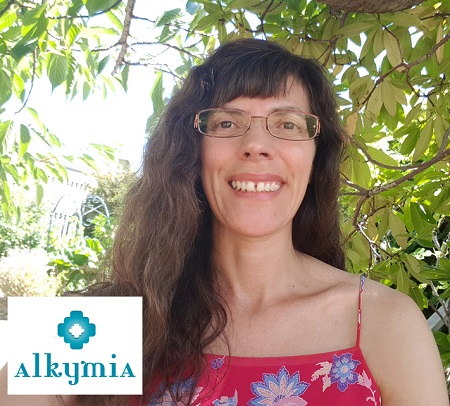 Want to find out my availability, pricing or opening hours? Click on Send Me Details Now to get started.
Send Me Details Now
Clicking on the Send Me Details Now button opens an enquiry form where you can message Mariangela Parodi directly
Transcend the wound and activate the shaman and alchemist
The Power of the Wounded Healer
Servicing area
Hobart TAS & Brisbane QLD
---
Focus areas
Physical health
Love
Reconnection
Life path
Food sensitivities
Nurturing
---
---
$88.00 $58.00
Sunday 8th August at 10 am AEST: Online Event
(this will be recorded & a replay will be available)
(Early bird discount runs out 31st July)
Are you ready to learn how to activate your shamanic and alchemical magic?
Are you ready to step into the next level but every time you try, you sabotage the process by not trusting that you can?
Do you want to make a difference but procrastinate taking action?
Do you want to heal the past, so you stop wasting time and manifest your dreams?
As you transcend the wounded healer archetype it guides you to your True North, your life purpose, and activates the inner Shaman and Alchemist.
Increase your value once and for all, and connected to your purpose and prosperity!
When the wound lingers in the background, it can be seen as a weakness that doesn't seem to go away, you may judge yourself and no matter how hard you try. You are carrying a wounded part of you that when it is transmuted it becomes your greatest sacred gift.
There is more of you, a lot more wants to emerge!
You are called to deeply understand the nature of your personal pain, shadows and struggles, and by intuitively recognizing your wounds and alchemise them, you become whole, and can share your gifts and wisdom with others.
The pathway of transforming your past pain, leads you to understand and shift from the wounded healer to the Shaman as you understand the sacred nature of your wounds and uncover them as the source of your sacred powers.
Then the next evolutionary phase of your process is the metamorphosis into the Alchemist, trusting your shadow wounds leads to manifesting your highest- level doorway and joy-filled destiny.
The archetype of the wounded healer has its roots in Greek mythology, in the story of Chiron who is wounded by a poison arrow resulting in a lifelong illness. Ultimately, in the search for his own cure he turned toward his own wounds and found there a capacity for both healing and teaching others how to heal.
During this powerful Lion's Gateway Star Portal on the 8/8, it will accelerate your transformation, with a powerful influx of Healing Light Codes to release obstacles, struggle, anxiety and fear and lift you into another level of evolution, with your psychic, intuitive, healing and creative gifts.
This powerful "Heart of the Lion" constellation was celebrated by the Ancients, and brings in the new cycle, to help you to move out of feeling stuck, uncertain or unmotivated, rewrite your new abundance story.
When you heal your past, hurts and struggles and transform the difficulties, they become your greatest strengths and assets. By transmuting the challenges, you go through a rebirth process, emerge wiser with a deeper understanding of yourself and others. You have gone through the fire and survived and can now help others to find a way through.
This used to be me, I was terrified and overwhelmed, and I didn't own my value. Now I want to share what I know with you, to give you the strategies that I used to take a quantum leap from worrying, living from my doubts and limiting programming, to experiencing the joy and freedom using my high value gifts and being in the stream of grace and flowing support.
We are in a time of profound change, and you are all being called to stand up, and take up your role as a healer- shaman-alchemist and be part of the global transformation.
During this power healing gateway ancient wisdom tools, over 90 minutes during this online attunement and transmission call, we'll explore:
Reclaim your past struggles and alchemise the pain into wholeness
Heal your sacred wounds and tap into abundance
Embrace your imperfections as the source of your sacred power
Free yourself from the limits and amplify flow and freedom
Release your unproductive patterns and activate your magic & gifts
Transmute the past challenges into your greatest healing codes
Come face to face with your shamanic and alchemical abilities
Learn how to become the shamanic bridge between the spirit and physical realm
The pain that has been imprinted in your heart and mind will be compassionately understood and explored, to create deep, authentic healing. As you transcend what has held you back in the past to activate and upgrade your healing abilities, sparking a chain reaction that leads to significant change & opportunities.
In order to bring change and live the life you deserve doing what you love, finding the core shadow wound is essential. You can't just cover them up with a quick fix magic pill.
I will be your guide to create the bridge to the shadow wounds that have held you back, and help you on your path to being an empowered multi-sensory intuitive, and shaman and alchemist.
Using the power of this significant doorway, your healing will be fast tracked and you will take quantum leaps in awakening your potential, your mission, and your gifts as a healer, shaman, energy worker, intuitive, psychic, creative and alchemist.
During the powerful healing portal of the Cosmic Lion's Gateway, the 90-minute transmission, attunement, release processes, shadow processes, and motivating power actions to turn your hopes, dreams and aspirations into reality.
Join the Heart -centred Alkymia community, to awaken shamans, energy workers, empaths, sensitives, intuitives, creatives, medicine keepers, mystics, healers, counselors, psychics, storytellers, artists, and light-workers, who are ready to up-level your next threshold of development and success using your amazing talents and abilities, and realize your dreams.
Qualifications
Wellness Coach
Naturopath
Herbal Medicine
Bachelor Biomedical Science
Professional Membership
ATMS - Australian Traditional Medicine Society
---