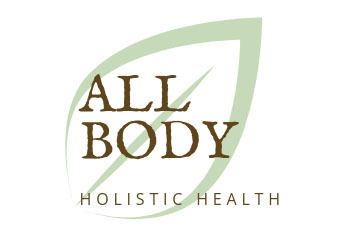 All Body Holistic Health
Want to find out my availability, pricing or opening hours? Click on Send Me Details Now to get started.
Send Me Details Now
Clicking on the Send Me Details Now button opens an enquiry form where you can message Matthew Schoch directly
Feeling unwell or unsure of what's going on? Naturopaths at All Body Holistic Health will listen carefully to your concerns and prescribe a treatment tailored to your individual needs. Mobile visits and online appointments are available. Schedule an appointment today!
All Body Holistic Health
Focus areas
Naturopathic nutrition
Personalised nutrition
Lifestyle changes
Natural medicine
Natural health remedy
Homeobotanicals
---
---
Matthew's journey with natural health medicine began with naturopathy, Bowen therapy, Traditional Chinese Medicine, nutrition changes and other natural therapies for pain medications.
Fortunately, he saw improvements after that. When his children were diagnosed with special needs, medical interventions were necessary. He began searching for natural remedies as well.
In 2018, he pursued his interests with All Body Holistic Health to become a private practitioner.
By providing personalised solutions for clients, he hopes to continue supporting the general health and wellbeing of Townsville locals.
Services Offered
Naturopathy
Naturopathy emphasises maintaining a healthy lifestyle through a balanced diet and exercise regimen, as well as drinking clean water and soaking up sunlight (with protective clothing and sunscreen).
Natural practitioners will spend time discussing your history and your current lifestyle and goals.
The treatment plan you receive will be tailored to your specific needs and may include herbal medicine, homeopathy, lifestyle adjustments, nutrition advice, counselling and support, etc.
Naturopathy can be used on its own or along with conventional medicine.
Homeopathy
Homeopathy is a safe and low-risk treatment that is used with conventional medicine.
As it induces the body's natural defences, homeopathy can aid in the recovery of minor conditions such as bruises, cuts and scrapes, and muscle strains and sprains.
Therapy can also help with the following conditions:
PMS
Diabetes
Arthritis
Irritable bowel syndrome (IBS)
Bronchial asthma
Epilepsy
Minor injuries (bruises, cuts, scrapes, muscle strains or sprains)
Skin rashes and eczema
Allergic conditions
Anxiety and depression
Migraines
Fatigue
Iridology
Naturopathic treatment can be applied early on by using iridology. However, iridology is not a treatment therapy, but a diagnostic tool.
Iridology cannot detect a specific disease; however, it can point out which parts of the body practitioners need to pay attention to and which parts are at risk of becoming ill.
These conditions include:
Allergic sensitivity
Blood sugar imbalance
Gallbladder issues
Inflammation
High cholesterol
Hypertension
Liver damage
Hyperthyroidism
Lymphatic health
Kidney issues
Weak immune system
Nutrition
You need food to support all of your body's functions. The practitioners can support your health journey, regardless of whether you want to lose weight or improve your immune system.
Nutrition services include:
Dietary advice regarding food groups, types, and amounts
Tips for changing your eating habits seamlessly
Offering examples of meals and snacks
Providing nutritional supplements or homeopathic remedies.
Cooking and preparing food safely
Education on reading nutritional information on food labels
All Body Holistic Health offers recommendations based on factors such as your lifestyle, culture, budget, climate, and conditions.
Health and Lifestyle
Improving your health and vitality by eating healthier things, getting exercise, and improving your sleep routine will have a positive impact on your overall wellbeing.
For specific health conditions, practitioners may suggest lifestyle changes, such as:
Stress
Anxiety and depression
Auto-Immune Conditions
Sleep Problems
Excessive fatigue or lack of energy
Obesity
They also provide assistance to clients suffering from digestive problems, like loss of appetite, food intolerance, indigestion, bloating, and constipation.
Food Intolerance
Irritation and inflammation in the digestive tract often cause food intolerance. This may be because of weak gut linings, changes in gut flora, or an inability to break down some proteins and sugars, such as gluten and lactose.
Herbal medicine and homeopathy treatments, along with nutritional and lifestyle advice, can easily diagnose and treat these problems.
There are several food intolerance signs to watch for, including:
Nausea
Headaches
Heartburn
Stomach pain
Vomiting
Insomnia
Gas, cramps and bloating
Diarrhea
Joint pain
Skin rashes or hives
Fatigue
Irritability or restlessness
Anxiety or depression
Anaemia
Sinus infections
Get on top of your health and wellbeing, book an appointment with All Body Holistic Health today!
Qualifications
Advanced Diploma In Naturopathy
---