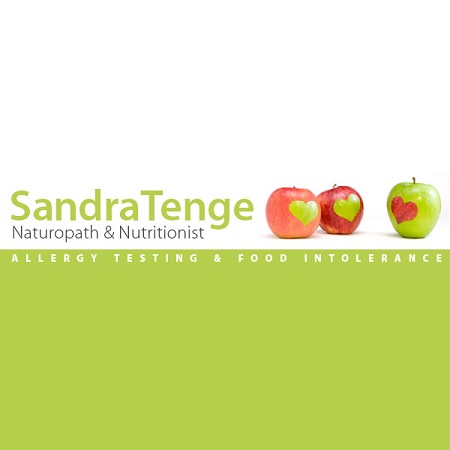 Sandra Tenge
Clicking on the Send Me Details Now button opens an enquiry form where you can message Sandra Tenge directly
Send Me Details Now
Find out what your body needs through naturopathy and keep ailments at bay.
Naturopathic Services, Herbal Medicine, Iridology & Homeopathy
Servicing area
Brighton, Somerville, Bayside & Melbourne VIC
---
Focus areas
Growing pains
Bloating
Diarrhoea
Parasites
Food sensitivities
Skin problems
---
---
Naturopathic Services and Practitioners
Sandra Tenge - Allergy Testing & Food is a naturopathy clinic in Brighton VIC that combines traditional therapies with modern medicine to help you achieve optimal health.
We integrate herbal medicine, iridology, homeopathy and nutritional and lifestyle education into our treatment plan as these are all essential components for health restoration.
Our naturopaths can help you manage a specific health issue, develop a plan for preventive care or keep your health in mint condition.
We provide each of our clients an individualised, holistic care plan that starts with the natural identification and removal of the symptoms of a disease. Naturopathy is a safe and an effective modality for treating short-term and recurring conditions. Even children benefit loads from this natural healthcare system.
Our qualified practitioners are fully registered and accredited with private health insurance providers. They employ science-based medicine and collaborate with medical doctors and other healthcare professionals to ensure you receive the best results from your treatment.
We specialise in the treatment of the following conditions:
Allergies and food intolerance
Digestive problems
Irregularity in weight loss and weight gain
Fertility issues
Children's health
Stress and other emotional disturbances
Skin problems like acne, eczema, psoriasis, etc.
Chronic conditions such as arthritis, diabetes, hypertension, etc.
Women's health
Respiratory disorders
Low immune system
Sports medicine
Headaches and musculoskeletal problems
Cancer support
Book an appointment so we can treat the core of your problem and restore your health.
Professional Membership
ATMS - Australian Traditional Medicine Society
---