ALL IN ONE
269 Inkerman st
St Kilda VIC 3182
Servicing area: St Kilda, Victoria
Arthritis
Private health
Wellness
...
Want to find out my availability, pricing or opening hours? Click on Send Me Details Now to get started.
Clicking on the Send Me Details Now button opens an enquiry form where you can message the practitioner directly.
For all of your professional Naturopathy, Homoepathy & Homotoxicology Treatments in the greater St Kilda area, you can't go past All In One in St Kilda. Health Fund Rebates Available. TEXT PREFERRED
ALL IN ONE - Naturopathy & Homeopathy
---
Naturopathy

Naturopathy is a holistic approach to wellness based on the principle that the body has the inherent ability to heal itself. Using the healing power of nature and gentle therapeutic techniques, the body, mind and emotions are supported during the healing process.

Naturopathic principles are based on treating each person as an individual and treating the whole person, not just the affected area.

How Does Naturopathy Work?

Naturopathy maintains that the body can heal itself if given the right circumstances and conditions. It uses a range of treatments to stimulate the body's own healing powers ('vital force'). Treatments include:
Nutrition
Dietetics
Herbal medicine
Homoeopathy
Massage
Chinese cupping
Many of the foundations of naturopathy – such as the importance of diet, clean fresh water, sunlight, exercise and stress management – have been adopted by conventional medicine.

Conditions That Can Be Treated

The range of disorders commonly treated by naturopaths includes:
Adrenal fatigue
Digestive complaints, IBS, Crohn's
Mood disorders and depression
Allergy and sensitivities -
Chronic fatigue syndrome
Degenerative illnesses, such as arthritis
Cardiovascular problems
High blood pressure
Endocrine disturbance
Hormonal imbalances, such as premenstrual tension and menopause.
---
Call 03 9525 3569 today to make a booking with a professional Naturopath
---
Short History of Naturopathy

Naturopathy has evolved out of the ancient healing traditions of Europe, with its roots firmly grounded in early Greek medical philosophy but with an expanded and scientific understanding from more modern sources. It is now recognised by mainstream medicine as a valuable and effective treatment for a variety of disorders.


Why Try Naturopathy?

Naturopathy aims to:
Minimise acute symptoms
Support the body's vital force (capacity to self-heal)
Re-balance the system so that illness is less likely to occur in the future
Educate the patient to look after their own health and the health of their family.
---
Homeopathy and Homotoxicology

Homeopathy is a method of medical treatment designed to stimulate the body's own healing processes in order to cure illnesses. It is based upon the discovery that a substance in small doses may alleviate symptoms similar to those it causes at higher doses. The phrase "likes are cured by likes" is often used to describe a basic concept behind homeopathy.

Thus, the two cornerstones of homeopathy are that "likes are cured by likes," and that the remedies are properly diluted to eliminate or minimize their toxic effects.


What is Homotoxicology?

Homotoxicology is a bridge between orthodox medicine which has a focus on tissue integrity and homoeopathy which has a focus on the systemic effects of imbalance within the person.

Homotoxicology can provide a framework to understand its effect at the tissue level, furthermore it can provide health care solutions which may be used alone or used to complement orthodox treatment without drug interactions.


Understanding Homotoxicology

Homotoxicology studies the influences of toxic substances in humans, where symptoms and disease are seen as a result of the appropriate biological resistance to these toxic substances (homotoxins). Homotoxicology views disease as a process within humans - and antihomotoxic preparations are therefore designed to deal with the distinct stages of an illness.


How Does Homeopathy & Homotoxicology Work?

In homotoxicology, diseases are considered to be ultimately caused by toxins, whether toxic chemicals, bacterial exotoxins, biological endotoxins, post-traumatic cellular debris and also byproducts of the bodies metabolic processes. Furthermore, disease symptoms are said to be the result of the body's attempt to heal itself and should not necessarily be suppressed.

In Homotoxicology, homoeopathicaly manufactured combination products are designed to work with the body's defense mechanisms and facilitate the body's elimination of toxic substances. When used in combination formulations which contain measurable amounts of homeopathically-prepared active ingredients, they can be utilised by Physicians to treat specific indications.

Combination homeopathic products in Homotoxicology are easy to understand and use for health care practitioners trained within the conventional medical paradigm, as well as those trained in nonconventional medicine.


Prices:

Up to 30 Minutes - $70
Up to 45 Minutes - $95
Up to 60 Minutes - $120



For more information about any of the services I offer or to organise a consultation, please TEXT 0417 577 317 or submit an enquiry through either the 'send me details' or 'request an appointment' buttons.
Qualification details
---
Bachelor of Health Science Naturopathy
Cert -Sports massage
Cert -Biomesotherapy
Cert -Homotoxicology
Registered with ANTA and AAOH
Studied under Kinesiology Master Fred Warwick
---
See Also...
About Me
Barry specialises in providing a range of professional Homotoxicoloy, Sports Injury & Biomesotherapy Treatments, to people of all ages in the greater St Kilda area. TEXT PREFERRED
ALL IN ONE - Herbal Medicine
Harness the healing power of herbs, with the help of a professional Herbal Medicine Treatment from All In One in St Kilda. Perfect for people of all ages. TEXT PREFERRED
ALL IN ONE - Sports Injury Therapy
Looking for a professional Sports Injury Therapy or Biomesotherapy Treatment in the greater St Kilda area? Then look no further than at All In One. Servicing people of all ages in the greater St Kilda area. TEXT PREFERRED
---
Service categories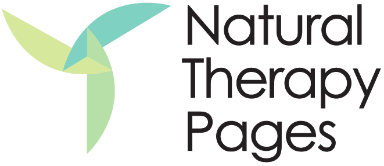 ALL IN ONE