Learn how your food, exercise, sleep & stress affects your health based on your glucose biomarkers.
Now available for non-diabetics.
Join the Vively waitlist now to get a 30% discount.
Join the waitlist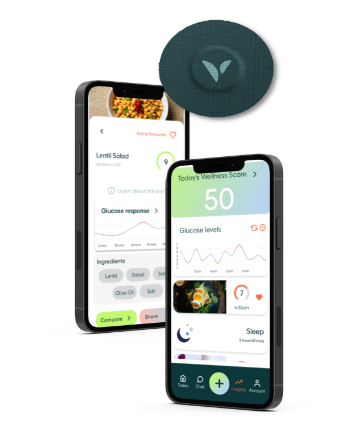 Clicking on the Send Me Details Now button opens an enquiry form where you can message Nancy Lanario directly
Send Me Details Now
Located 20 minutes north of Perth in the leafy suburb of Warwick, Allsorts Yoga offers a relaxed atmosphere with classes a blend of contemporary, traditional and therapeutic yoga, combined with meditative breathing to calm the mind and ease tension from the body.
All Sorts Yoga
---
Whether you have an injury, illness, want to loose weight, looking for a different activity, or wish to meet like-minded people, come along and enjoy moving without feeling like it's a chore and you may be surprised to find out what you can do when the mind is willing.
Yoga works on and off the mat on two levels as you:


get to move (consider some people don't have this choice)


iron out stiff and sore muscles (from sitting at a computer for hours on end or doing a lot of physical work)


even shed a few kilos


---
About Nancy
Initially I got into yoga as I read it would help with my neck and shoulder injuries, which it did, but I stayed with a practice and eventually became a yoga teacher after discovering yoga's best benefits, empowerment to take ownership of my body and thus change my mind set and transform my life.
I know what it's like to live with multiple injuries, feel over weight, irritable, emotionally and physically drained human wreck!
So instead of relying on the medical profession to 'fix me' as they in reality did what they could do, ultimately I was the one who had to change what I call the 'poor me syndrome'. The truth hurt, and if my story sounds like yours, and if staying in the 'poor me' box is no longer for you, then come and see me, and like I did, start where you are at and go from there - it is that simple.
---
Classes
Allsorts Yoga
A gentle-paced class to balance, stretch and tone your whole body.

Curvy Yoga
A gentle-paced session to balance, stretch and tone your whole body, and great class for those of a more curvier size.

Yin Yoga
A slow, quiet practice using your body weight and gravity to assist open hips, release neck, shoulders and the lower back.
Pregnancy
If you are pregnant, you are welcome at any session on the timetable. Bookings essential.
---
Contact us today for more information.
---